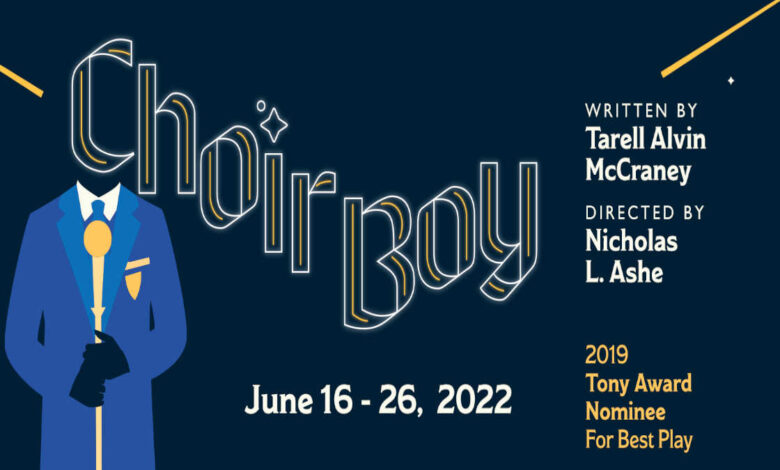 After a little rescheduling, the 2019 Tony Award nominee for Best Play, Choir Boy, will take place at Le Petite Theatre June 16 through June 26, 2022. In the soaring, music-filled Choir Boy, the Charles R. Drew Prep School for Boys is dedicated to the creation of strong, ethical black men. Pharus wants nothing more than to take his rightful place as leader of the school's legendary gospel choir. Can he find his way inside the hallowed halls of this institution if he sings in his own key?
CHOIR BOY DETAILS
Choir Boy Dates: June 16 – 26, 2022
Thursday, June 16th is a preview performance. All Tier 2 and Tier 3 seats are $25. The official opening is Friday, June 17th.
The show performs Thursday-Saturday at 7:30 pm and Sunday matinees at 3 pm.
Choir Boy is directed by Nicholas Ashe ("Queen Sugar"). Music Direction is by Clif St.Laurent. The cast includes Averis Anderson as Pharus, LeBaron Thorton, Jeffrey Lackey, Rosha Washington, Joshua Griffin, Vincent Banks, and Nicholas Walker.
SINGLE TICKETS: $35-65 Adult | $15 Students
GROUPS: Save 20% on groups of ten or more with code Group
BLUE STAR FAMILIES: Le Petit participates in the Blue Star Families Program and offers 50% off tickets and subscriptions for active military personnel
WHERE: Le Petit Theatre – 616 St. Peter St. New Orleans LA 70116 | 504.522.2081
BOX OFFICE: 504.522.2081 or lepetittheatre.com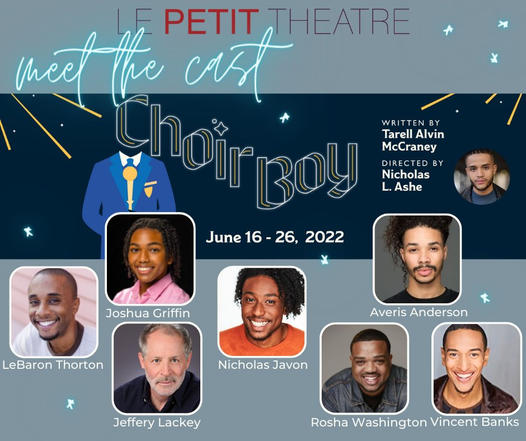 CHOIR BOY REVIEWS
"Believe the buzz. CHOIR BOY, the small but mighty coming-of-age play by Tarell Alvin McCraney deserves its kudos. [The play] captures the bristling tensions at a prestigious prep school for African American boys when a flamboyantly gay youth is named leader of their celebrated gospel choir." —Variety.
"The sweet harmonies of classic spirituals unite the sometimes fractious voices of the young men in CHOIR BOY…but when they raise their voices in unison, they offer a glimpse of a world in which the cruelty that can divide and destroy is dissolved in a graceful, embracing order. [An] affecting and honest portrait…of a gay youth tentatively beginning to find the courage to let the truth about himself become known." —NYTimes
"In his stirring and stylishly told drama, Tarell Alvin McCraney cannily explores race and sexuality and the graces and gravity of history." —NY Daily News.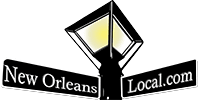 New Orleans Local is your best resource for the latest events happening around the city. If you like the theater, we've got you covered with all sorts of great safe events and lots of virtual events. Whether you are looking for festivals, parties, theater, charity events or events for kids, we have everything you need to be in the "know."  Our Calendar of Events welcomes any organization or business to submit events and happenings – HERE – to help let our community know what is happening around town. Everybody knows about Mardi Gras, but do they know about the latest charitable event, local marathons, holiday events, or reveillon dinners? Submit your event with a great photo, so we can let people know what events you want to help to promote in the New Orleans area.  Laissez Les Bons Temps Rouler!