50th Anniversary of Cajun Night Before Christmas
November 26, 2022 @ 2:00 pm

-

4:00 pm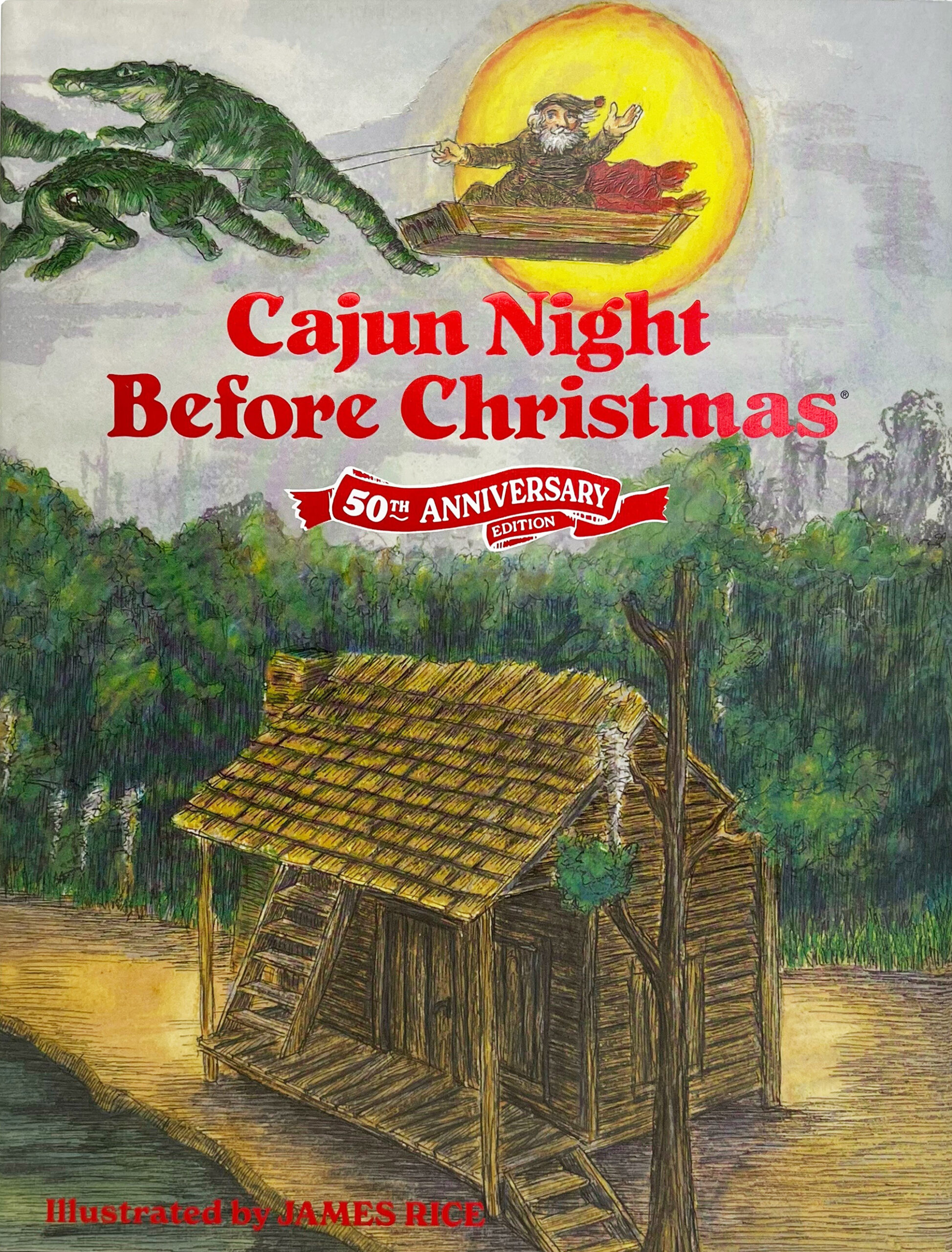 Scott Campbell, Publisher at Pelican Publishing, an imprint of Arcadia Publishing will speak on the history and origins of 'Cajun Night Before Christmas and autograph the 50th anniversary special
The "Cajun Night Before Christmas" has been a part of Louisiana's holiday traditions since it was first published in 1992. With the passing of publisher Dr. Milburn Calhoun and his wife Nancy
Calhoun, illustrator James Rice, and the loss of beloved master storyteller Colleen Salley who narrated the read-along CD, the people behind the creation of this iconic story are mostly gone. What remains is a long legacy of delight.
Each year at the Celebration in the Oaks light show featuring the classic cabin from the story, as radio personality and voice talent Tommy Joe Breaux narrates the adventures of Gaston® the Green-Nosed Alligator.
From now grown children who remember it as the first Louisiana tale they ever heard to young parents who laugh about a non-Louisiana spouse reading it to their children in full-blown Cajun accent, the book is universally loved and remembered. Teachers talk about how they use it in the classroom, business people mention they send it to out of state clients and children laugh as they try to mimic the dialect that has all but disappeared from everyday life. The classic tale has been interpreted in gingerbread houses in competitions as far away as California and in cakes at the Edible Book competition at NOMA. For years, the miniature book ornaments have appeared on Christmas trees across the country as a reminder of a faraway Louisiana home. Even The New York Times praised the lilt, the humor and the rough-hewn drawings of the Cajun tale.
Related Events