Annual Greasing Of The Poles
February 21 @ 4:00 am

-

7:00 am

Free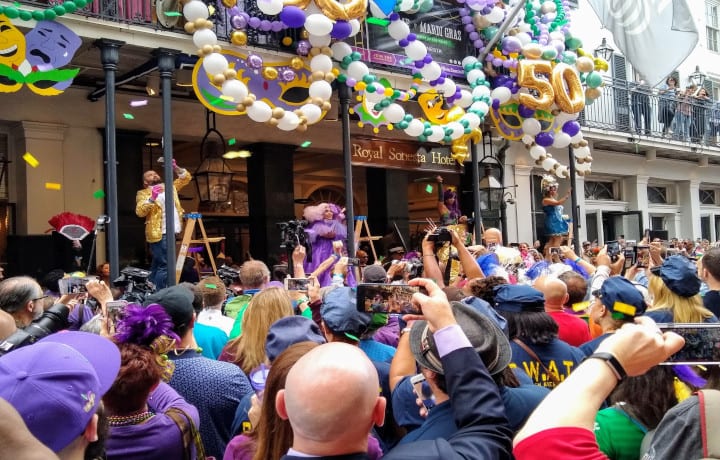 This is truly an 'only in New Orleans' experience – the Greasing Of The Poles. The annual Greasing Of The Poles will take place at the Royal Sonesta on 300 Bourbon Street at 10 am on Friday, February 21st. Just like every year, everybody will gather at the main entrance to watch this Mardi Gras spectacle.
For more information visit: https://www.sonesta.com/us/louisiana/new-orleans/royal-sonesta-new-orleans/50th-annual-greasing-poles
What To Expect At The Greasing Of The Poles
Many consider the event as the French Quarter's official kickoff to the Mardi Gras weekend. Mardi Gras day is on Tuesday, February 25th this year. The ritual of the greasing of the poles which support the building, started a long time ago. Back then, the greased poles were meant to deter overzealous revelers from climbing up to the balcony space. Nowadays, the ritual has turned into a star-studded and music-filled event. There is even a faithful club that makes the journey to the French Quarter all the way from Switzerland.
Every year, the Greasing of the Poles contestants are trying to get the first-place title based on their ability to grease the poles properly. A panel of judges will decided who wins. There is also a "People's Choice Award" based on crowd participation and applause. The contestants are usually celebrities who represent the distinctive character of New Orleans.
Related Events