Asking for a Friend: A "Friendship Networking" Event
November 19, 2022 @ 8:00 pm

-

11:00 pm

Free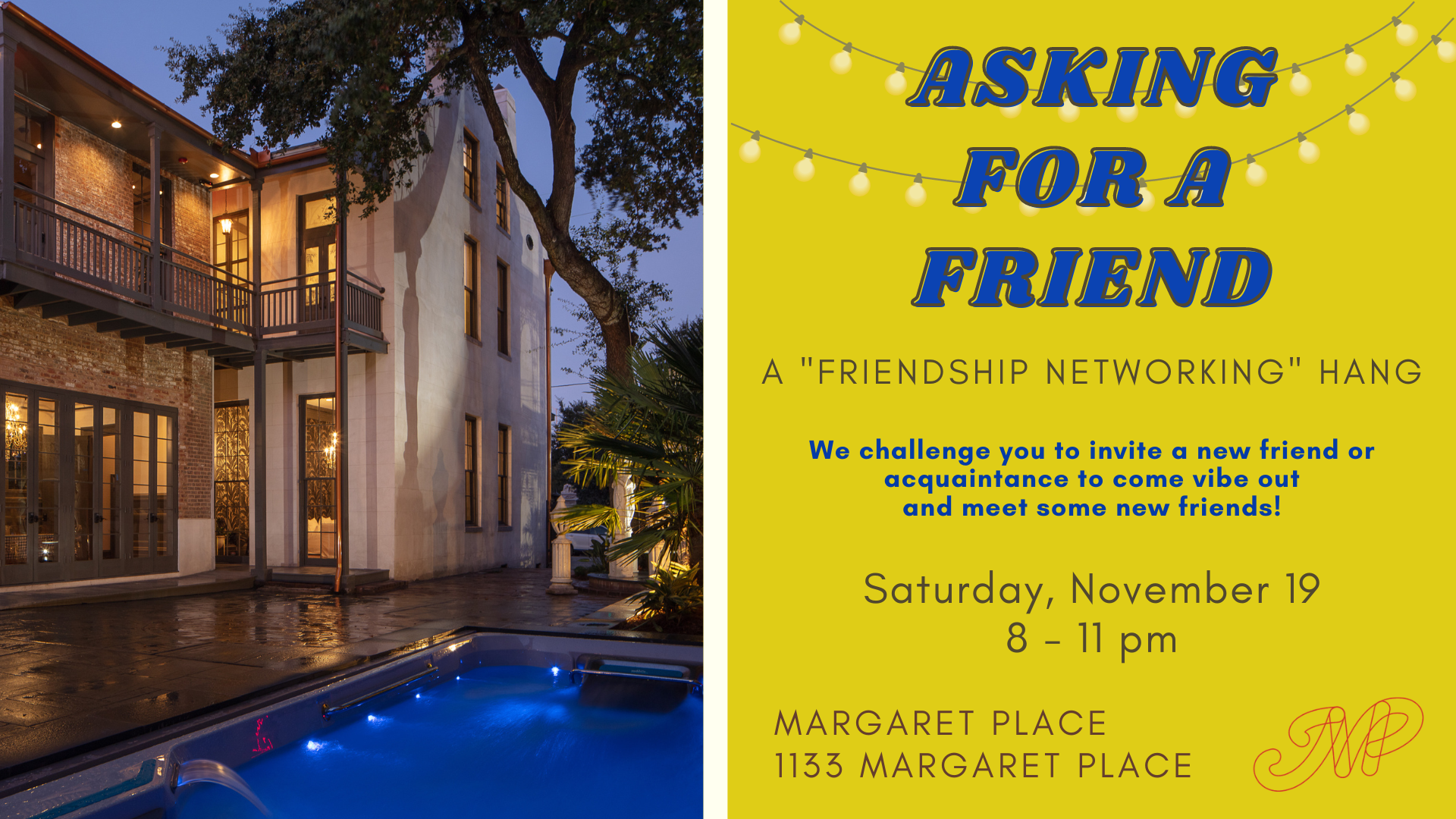 When you're a kid, all it takes is finding someone who likes playing in the sandbox like you do – BAM, they're your new best friend. But it's harder to make friends as an adult, especially post-pandemic when people have moved and friend circles have shifted. How are you supposed to meet new people???
That's the burning question that led comedians Emily Slazer and Julia Delois to conceive of Asking for a Friend, New Orleans' only "friendship networking" event.
This time, we're delighted to be at the beautiful Margaret Place (1133 Margaret Place)! You'll be friendship networking in the poolside courtyard of this gorgeous wedding venue, hotel, and full service bar and restaurant Rising Sun.
We challenge you to invite a new friend or acquaintance – someone you don't know very well – to come hang out and meet some awesome new folks. You can even point to this event so you don't feel so awkward!
And don't worry – it's all totally casual and low stakes. No weird introduction circles, no "fun facts"…we'd never do that to y'all. You'll get a name tag with a funky little conversation-starting prompt, and then it's just mingling and bar hangin' from there.
See you there, future friends!
Related Events