Chef Meg & Company: Dinner with Chef Michael Gulotta
September 15, 2021 @ 6:30 pm
$149.73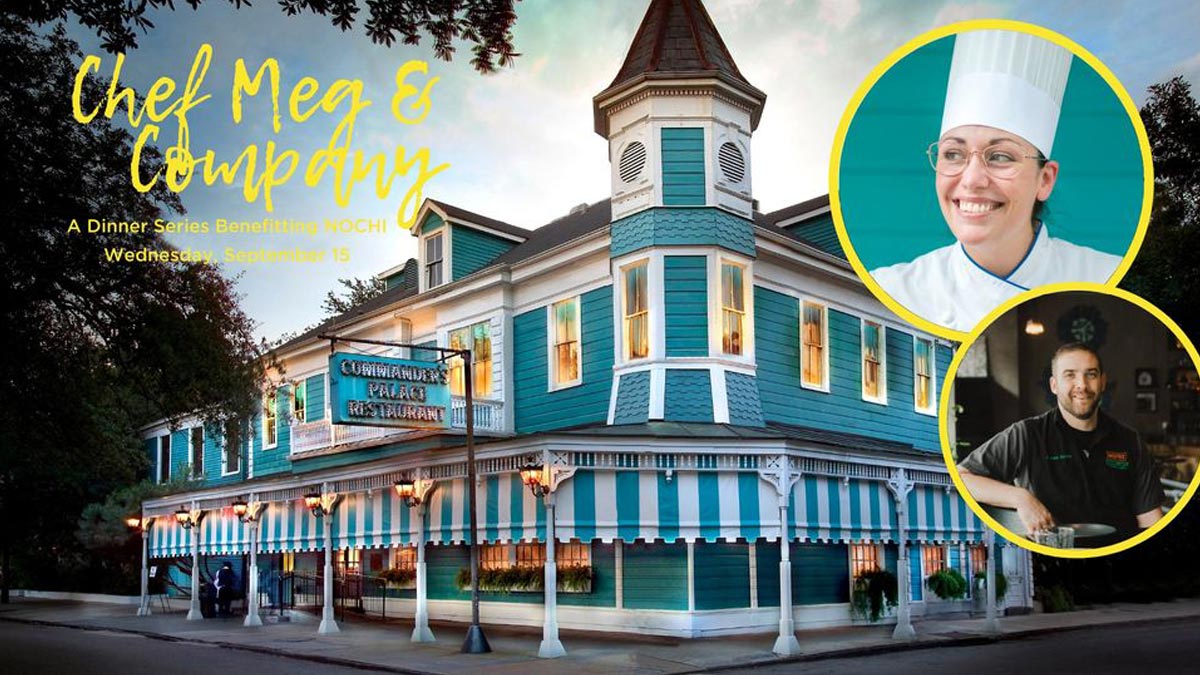 On September 15, 2021, join us at Commander's Palace for a dinner party that benefits The New Orleans Culinary and Hospitality Institute.
In addition to collaborating with Chef Michael Gulotta of Maypop, Mopho, and Rum and the Lash, the dinner will feature cocktails from students and alumni of the Turning Tables organization.
Enjoy a welcome cocktail, a collaborative five-course tasting menu with wine pairings, a coupe de milieu, and a darn good time!
Tickets can only be purchased in groups of 2, 4, or 6 and the party starts at 6:30pm.
Commander's Palace is nestled in the heart of the historic New Orleans Garden District, just steps from the St. Charles Avenue streetcar line. Now under the watchful eye of co-proprietors Ti Adelaide Martin and Lally Brennan, the Brennan family's dedication to perfection has never wavered. A steady parade of renowned chefs – Emeril Lagasse, Paul Prudhomme, Jamie Shannon, Tory McPhail, and now Meg Bickford – have made Commander's Palace the world-class restaurant what it is today and its leading-edge Haute Creole cuisine reflects the best of the city.
Related Events