Comedy of Errors New Orleans Shakespeare Festival at Tulane
July 22, 2021 @ 7:30 pm
|
Recurring Event
(See all)
One event on July 24, 2021 at 7:30 pm
One event on July 25, 2021 at 1:30 am
One event on July 28, 2021 at 7:30 pm
One event on July 29, 2021 at 7:30 pm
One event on July 30, 2021 at 7:30 pm
One event on July 31, 2021 at 7:30 pm
One event on August 1, 2021 at 1:30 am
One event on August 4, 2021 at 7:30 pm
One event on August 5, 2021 at 7:30 pm
One event on August 6, 2021 at 7:30 pm
One event on August 7, 2021 at 1:30 pm
One event on August 7, 2021 at 7:30 pm
$24.00 – $50.00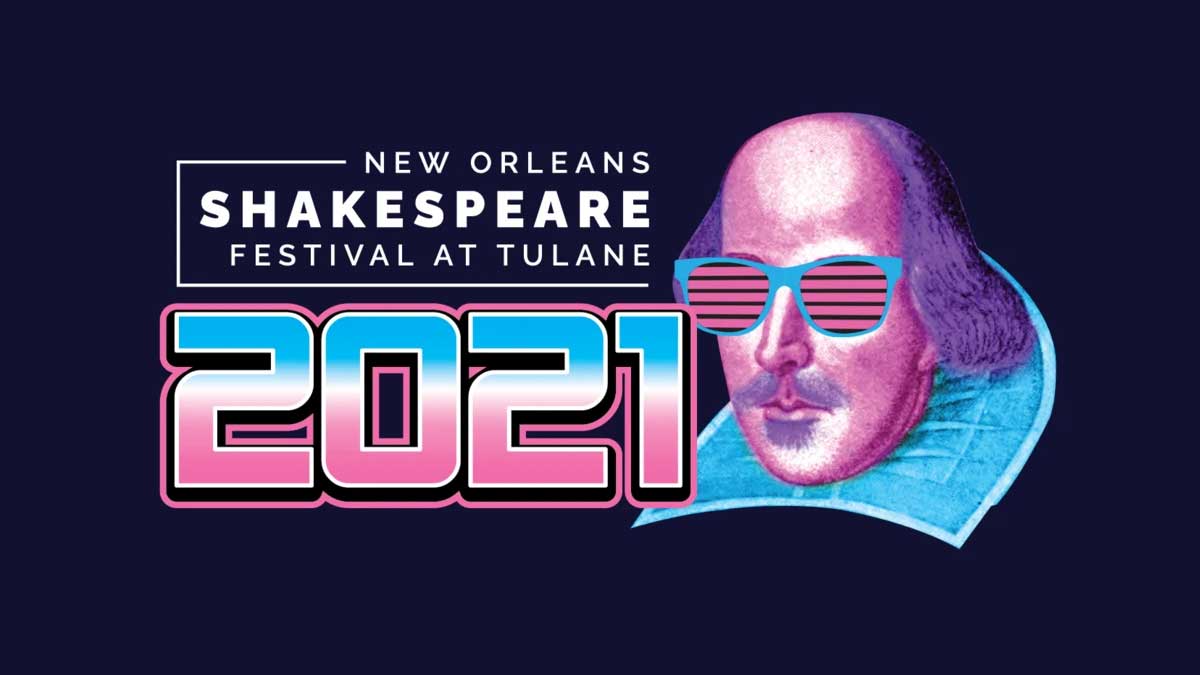 Join us for a night of fun in the sun! Shakespeare was never so funny in this hilarious comedy full of twists, mistaken identities, mischievous assistants, demanding spouses and overall fun set in a sunny 1980s beach town.
The Comedy of Errors – by William Shakespeare – directed by Jon Greene
A return to theatre, laughter, and the fun of the 1980s!
Two sets of twins are separated at birth. Mischief and mistaken identities abound when they find themselves in the same city many years later. Hilarity ensues on their journey to reunite with each other.
Prepare for a night of belly laughs and '80s fun as the Shakespeare Festival returns with one of Shakespeare's funniest plays.
There will be a preview performance for $24 a ticket on July 22, 2021 at 7:30pm. The opening night performance on July 23rd will be a special event with a reception following the performance. Evening performances for the show will start at 7:30pm; weekend matinee performances will start at 1:30pm.
Preview the show on July 22nd to get first dibs on this exciting performance!
Join us for a special Opening Night on July 23rd, 2021 @ 7:30pm! We will be celebrating with art and other special happenings!
Tickets on sale after Memorial Day!
$24 – Student (ID Required)
$39 – Patron
$33 – Senior (65+)
$25 – Preview Night
$50 – Opening Night + Reception
For more information or to buy tickets visit our webpage at https://neworleansshakespeare.org/…/the-comedy-of-errors
Related Events