Creepy Fest Underground Music Festival
July 15, 2021 @ 8:00 pm
|
Recurring Event
(See all)
One event on July 16, 2021 at 6:30 pm
One event on July 17, 2021 at 5:00 pm
Free – $15.00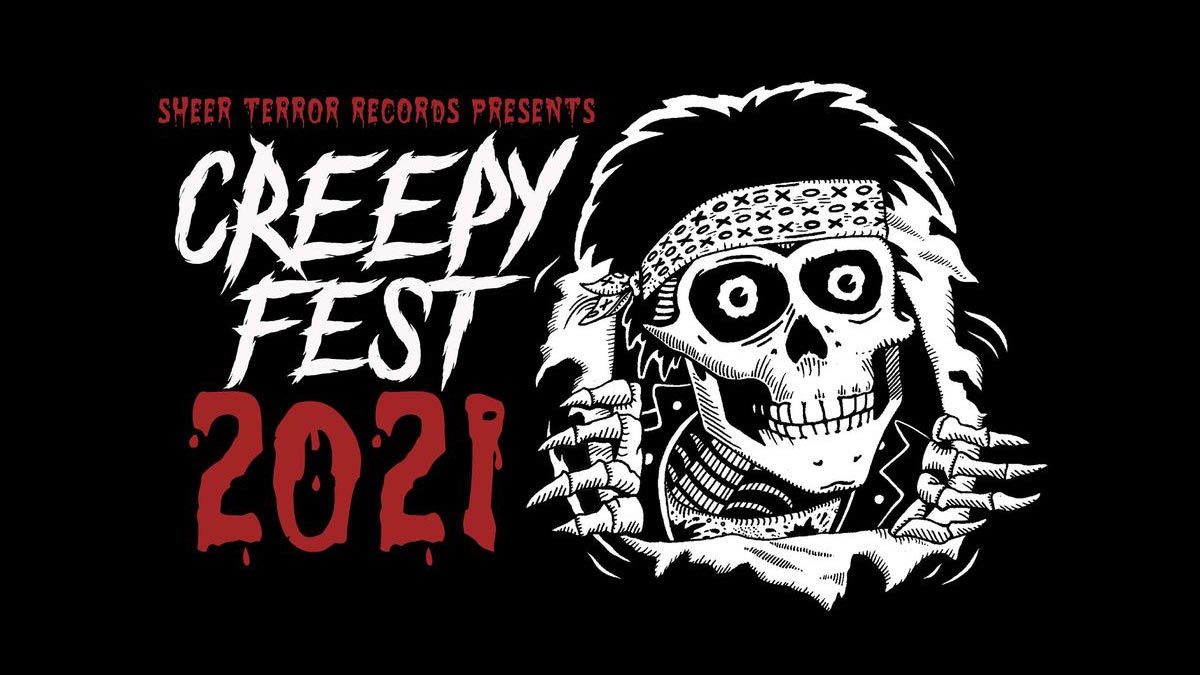 Sheer Terror Records presents the 12th Annual underground music festival Creepy Fest at various venues in New Orleans.
After having to take 2020 it's great to be back! Gulf Coast punk, hardcore, metal and more!!!
THURSDAY JULY 15TH AT SANTOS – 1135 Decatur St. – 8pm
The Dark Art Market featuring 2 floors of local artists!
-Killer Hearts (TX) -The Bills (LA) -Moose Jackson (LA)
There will be a DJ upstairs and food pop up out front. No Cover.
FRIDAY JULY 16TH AT PARISITE SKATEPARK – 1606 Pleasure St. – 6pm
Outdoor generator show.
-Forsaken Profits (GA) -Pussy Rot (LA) -The Chodes (FL) -The Pallbearers (LA) -Fat Stupid Ugly People (LA) -The Grooxs (LA) -Tongue Action (LA) -Brat (LA)
Suggested donation $10
SATURDAY JULY 17TH AT 3 VENUES ON ST. BERNARD AVE. – 5PM – $15 for all 3 shows.
POOR BOYS BAR – 1328 St. Bernard Ave.
-Before I Hang (MS) -Ese (TX) -13th Victim (TX) -Future Hate (AL) -The Split ( ) Lips (LA) -Jethro Skull (LA)
SIDNEY'S SALOON – 1200 St. Bernard Ave.
-Headwoundz (LA) -Die Rotzz (LA) -The Cops (TX) -Trampoline Team (LA) -Betty White Tit Fuck (LA) -D Sablu (LA) -Nien (LA)
THE GOAT – 1301 St. Bernard Ave.
-Space Cadaver (LA) -Hanged Man (LA) -Dead Centered (LA) -Death Church (LA) -Shitload (LA) -Wizard Dick (LA) -UT/EX (LA)
SUNDAY JULY 18TH – PORTSIDE LOUNGE – 3000 Dryades St. – 5pm – $10
-Dummy Dumpster (LA) -The Unnaturals (LA) -Sunrise Sunset (LA) -Spitfire (LA) -DJ Pasta (LA)
Food by Billy Bones Seafood Catering.
Related Events