Denmark's Mames Babegenush
January 21 @ 12:00 pm

-

3:00 pm

FREE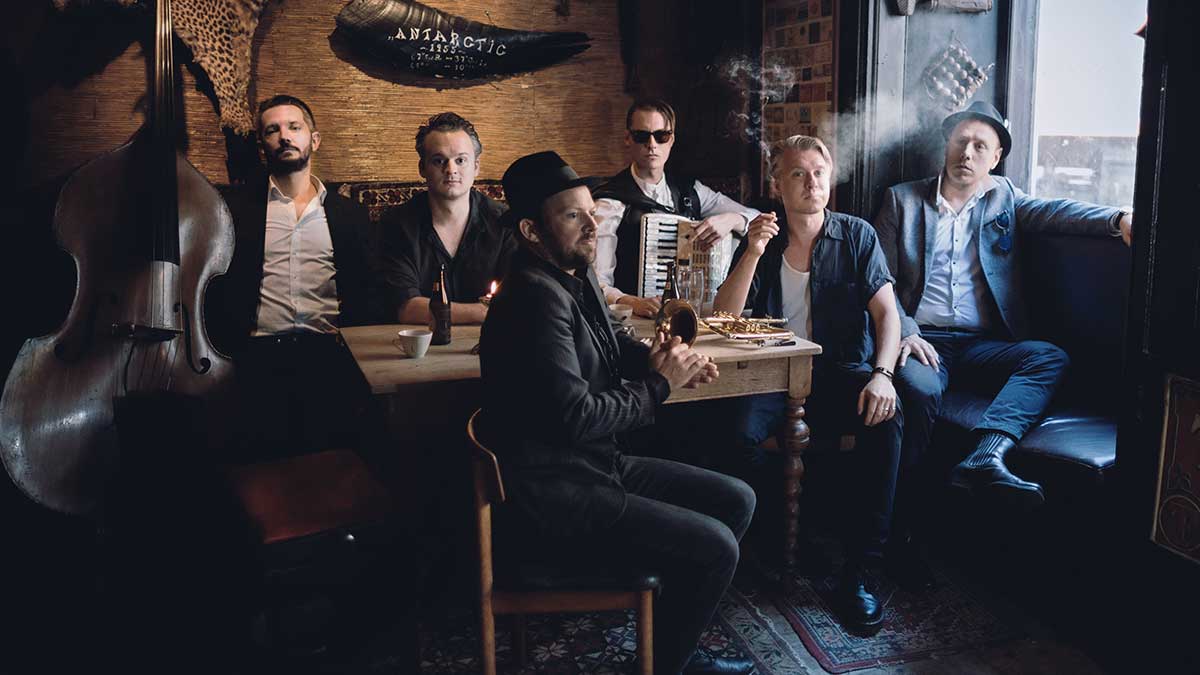 Fresh from a coveted showcase appearance at Europe's annual WOMEX world music gathering, Denmark's Mames Babegenush will kick off 2020 with a return to North America for a string of tour dates. Their January tour includes highly competitive, jury-curated showcase appearances at two major music conferences — the annual arts professionals' APAP gathering in New York City

Together for 15 years, the virtuosic sextet has dazzled audiences and critics alike, establishing themselves among Europe's premiere klezmer-jazz fusionists. Several of the band members have played together since childhood, when they were members of Copenhagen's Tivoli Gardens Children's Orchestra. Their long history together is evident in the group's tight ensemble playing, a marvel to behold onstage as they weave their deep classical and Nordic roots with urbane jazz and the celebratory exuberance of Eastern European klezmer — played with skill, wit and great zest, clearly having a fabulous time.
As Denmark's Jewish population is very small, clarinetist Emil Goldschmidt is the only Jewish member of the band. Growing up within the rich ethnic musical tradition of his family, Emil loved klezmer music and introduced it to his boyhood friends, the brothers Bo and Lukas Rande, who embraced it with enthusiasm. They began playing klezmer together, performing at Jewish community celebrations and beyond, eventually morphing it into new and different forms as a vision took root for their own fresh, Nordic take on a nexus of klezmer and jazz.
Mames Babegenush have toured extensively, including performances at Carnegie Hall, Chicago World Music Festival, Lotus Festival, Roskilde Festival, The Royal Danish Theatre, Musical Instrument Museum, Ravinia Festival, Klezmer Fürth, and the New York Gypsy Festival, to name just a few. Their long list of awards includes the Danish Music Award for Best World Album of The Year and three prizes awarded by the prestigious International Jewish Music Festival in Amsterdam, including the Jury and Audience Prizes.
Videos:
https://youtu.be/W4gkzcizxpY
www.youtube.com/watch?v=CjDvIbNFHKw
www.youtube.com/watch?v=pdNc17lECsw
www.youtube.com/watch?v=MyN8PWzR5Mk

With a new album near completion (following up their 2018 Mames Babegenush with Strings), the band are sure to offer U.S. audiences some sneak peeks of their latest work at these upcoming concerts.ic
Related Events