FLOATS IN THE OAKS
February 6, 2021 @ 1:00 pm

-

10:00 pm

$10 – $20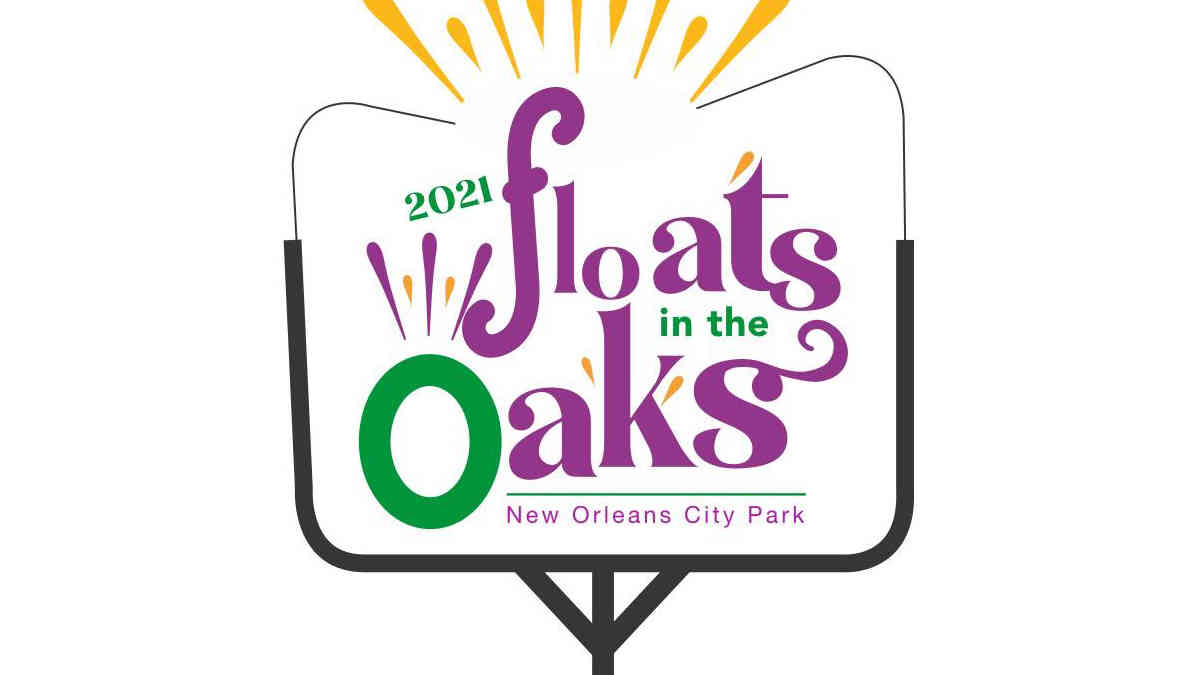 'Floats in the Oaks' is a once in a lifetime opportunity for visitors to view iconic floats from various Mardi Gras krewes all in one place and it will give our region the opportunity to experience a part of Mardi Gras during this historic year. Families can safely participate in a parade-type event, by viewing stationery floats from their cars, while also supporting City Park. We hope participants will wear Mardi Gras costumes and decorate their cars. Additional elements of this experience are still developing.
Krewes already involved in supporting City Park: Rex, Zulu, Bacchus, Hermes, Thoth, King Arthur, Argus, Alla, Morpheus, Iris, Pygmalion, Mid City, Tucks, Femme Fatale, Babylon, Druids, Carrollton. Kern Studios, Rizzuto and Company, Ducote Designs, and PFJ Floats will assist with transportation of parade units. More are joining the 'Floats in the Oaks' krewe daily!
When:
Thursday, February 4th through Sunday, February 14th
Weekdays 5pm -10pm and Weekends 1pm – 10pm
Pricing:
Tickets for 'Floats in the Oaks' and Add-On experiences are limited and all tickets must be purchased in advance and online only.
Saturday – Sunday: 1 pm to 5 pm – $10 per car
Monday – Sunday: 5pm to 10 pm – $20 per car
Grandstand Experience Add-On – $15 per person
Park Parade Pack – $12 (pack made for 2 people)
Vehicle height cannot exceed 11 feet. No limos, mini-buses, bikes, or pedestrians are allowed on the route. 8 people per vehicle. Everyone participating must be in a seatbelt.
Tickets on sale now: Click here to purchase tickets
If you need assistance with ticketing, please email [email protected]
In addition to the driving tour experience, visitors can add-on Park Parade Packs or the Grandstand Experience. Click here for that information.
Event address: 2 Friederich Ave. New Orleans 70124 :: Click here for a map to find the entrance. (There is only one entrance, turn off Wisner to enter the line for the driving tour event)
_________________
"We are thrilled to hear so many people are interested in such a fundraiser to support City Park. It made us even more excited to eventually announce this event knowing the public supported it. City Park is looking forward to bringing a little bit of Mardi Gras to the people of the area, all while doing so safely. City Park will use the funds raised to maintain and operate the 1,300 acres," says Rob DeViney, COO, "so everyone in our community can continue to enjoy the Park".
The COVID-19 pandemic has financially impacted City Park significantly with the closure of revenue generating facilities, which makeup 90% of the Park's operating budget, such as weddings, catered events, and the amusement park. Floats in the Oaks will provide revenue to offset these financial losses.The Park has been a place of respite for our community and the City Park staff will continue to creatively alter its operations to ensure the Park remains a clean and beautiful resource. City Park has, whenever possible, worked with local businesses to build this event.
"The Rex Organization salutes City Park's leadership and board for having the vision to bring this wonderful idea to life so that New Orleanians and visitors alike can safely enjoy some Carnival spirit in this unique year," said Rex Official James J. Reiss, III.  Reiss continued, "The Rex Organization is proud to honor its special connection to City Park as personified by Beau Bassich, a Marine Corp veteran in World War II who was the longtime volunteer leader of City Park and who served as Rex, the King of Carnival, in 1989."
This is a rain or shine event. No refunds will be offered for any reason for this event.