Friday Nights at NOMA: Opening of Buddha and Shiva, Lotus and Dragon
March 13 @ 12:00 pm

-

4:00 pm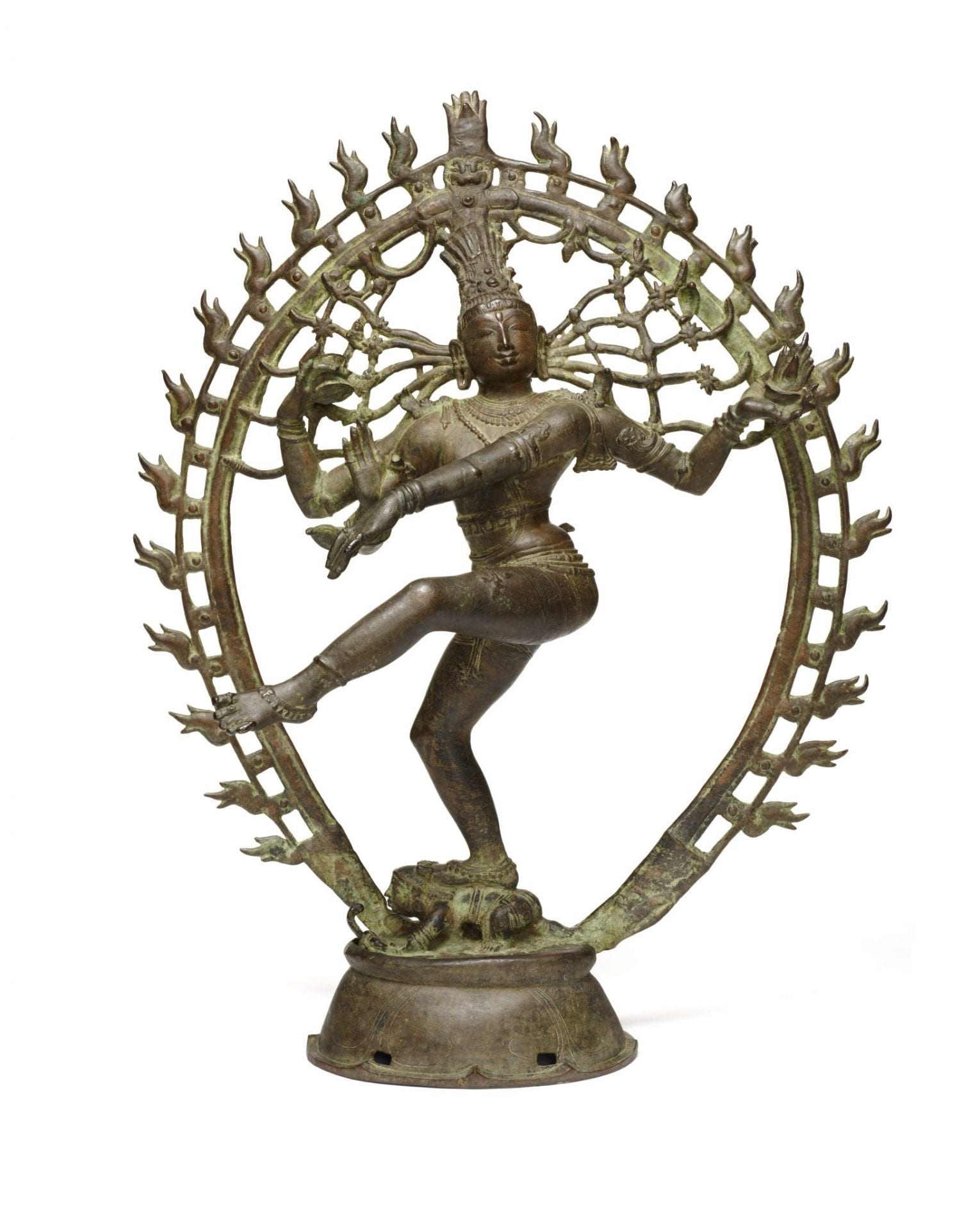 Friday Nights at NOMA: Opening of Buddha and Shiva, Lotus and Dragon | Artist Talk with Alia Ali on FLUX
Head over to NOMA on Friday, March 13th for the opening of Buddha and Shiva, Lotus and Dragon.
5–8 pm | Art on the Spot drop-in activity table
6 pm | Artist Talk with Alia Ali on FLUX
7 pm | Keynote lecture on the opening of Buddha and Shiva, Lotus and Dragon: Masterworks from the Mr. and Mrs. John D. Rockefeller 3rd Collection at Asia Society by Robert J. Del Bontà
ABOUT
ALIA ALI: FLUX
Yemeni-Bosnian artist Alia Ali explores cultures at geographic crossroads. Her work considers how politics, economics and histories collide in fabric patterns and techniques, showing how fabric both unites and divides us. Focusing on wax print fabric—a form with roots in Indian, Japanese, Chinese, Javanese, Dutch and African traditions—FLUX captures the way textiles move and migrate across different cultures. Her solo exhibition will remain on view in the Great Hall through August 2, 2020.
ABOUT ROBERT J. DEL BONTÀ
A polymath scholar, curator, collector, and jeweler, Dr. Robert J. Del Bontà began to collect prints related to India while completing his doctorate in South Asian art history at the University of Michigan in the 1970s. His wide-ranging collection contains more than two thousand loose prints and thousands more within books. It also spans genres such as Indian calendar prints, ephemera, painting, and sculpture, and British Raj-era publications; and subjects such as ornament, flora and fauna, and the emphasis of this exhibition, Indian ascetics, deities, and religious ceremony.
In his collecting practices, Del Bontà traces how Europeans and Americans constructed knowledge about India through prints. He focuses on the curious mixture that resulted when events witnessed "up close" in India were published "from afar," in Europe or America. A careful attention to prints made "up close" allows Del Bontà to see how Indian and European texts and visual resources influenced travelers' on-the-spot observations in India. By viewing prints created "from afar," he examines how printmakers and publishers fluent in European artistic conventions adapted travelers' in-person observations, always adding a dash of fantasy. He further tracks how compositions were copied and altered over long stretches of time, inspiring questions about publication practices as well as the accuracy of these images.
Above all, he considers these prints a rich resource for education. A promised gift, the objects in this exhibition will be available in the Freer|Sackler Archives for use in studying and interpreting the long history of Europeans and Americans attempting to document, understand, and evaluate Indian culture through print.
Friday Nights at NOMA features an exciting lineup of programs in 2020: live music, movies, activities for kids and families, and more. Regular admission prices apply—NOMA members are FREE—but there is no extra charge for programs or films. All galleries, the Museum Shop, and Café NOMA remain open until 9 pm.
Related Events