Generations Hall is reopening Back to the 80s Night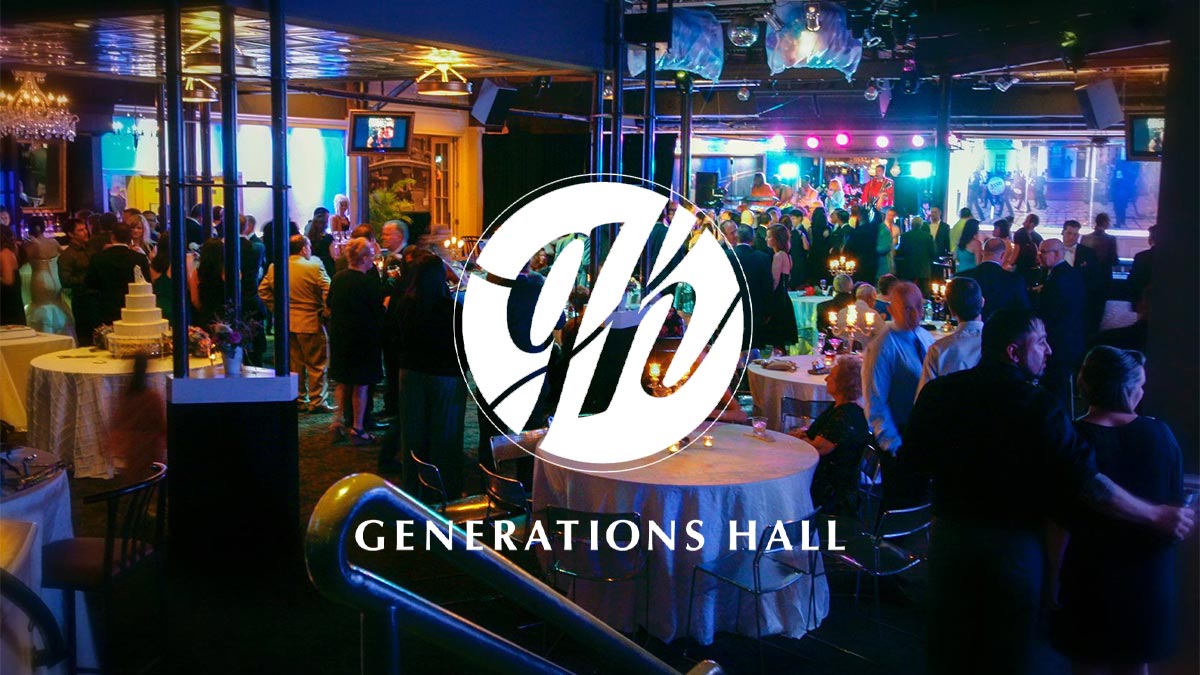 "Back to the 80s Night" party hosted by Scoot
Generations Hall will be hosting throwback party to also celebrate building's
200th anniversary and Scoot's 50 plus years in Broadcasting.
As the country continues to come back from the COVID lockdowns, New Orleans' historic Generations Hall is reopening to the public for the first time since March 2020 with a "Back to the 80s Night" party hosted by Scoot on Saturday, July 17. Doors open at 8 p.m. to celebrate Generations Hall's long-awaited return, the building's 200th anniversary and to pay tribute to Scoot, one of the city's longest radio talk show hosts now marking 50 years of broadcasting.
The July 17th Grand Reopening event is being billed as the city's biggest 80s-style party ever with the three rooms at Generations Hall magically transformed by professional decorators into the Yuppie Decade when Generations Hall was one of the most popular dance venues under the name "City Lights." DJ WIXX and DJ Shane Love, New Orleans born and raised 80's music and vinyl records enthusiast who has been "burning down the house" for more than 20 years, will provide the 80's beats music for the special evening.
A portion or proceeds from the event will benefit the Louisiana Hospitality Foundation, a non-profit organization that provides financial assistance to Louisiana hospitality industry workers when they incur an emergency such as an unexpected illness, injury, death of an immediate family member, or disaster such as flood or house fire. https://louisianahospitalityfoundation.org/.
The grand reopening Back to the 80s party will also feature a special 50th plus anniversary celebration for Scoot, one New Orleans iconic radio hosts who has worked at several local radio stations over the past half century. Scoot, whose broadcasting career is one of the longest among local broadcast legends, began his illustrious radio broadcasting career at the age of 17 in 1970 at WWL-AM as a producer for the legendary Morning Host Bob Ruby. He has worked at more than a half dozen New Orleans radio stations including WQUE, B-97, WNOE-AM. During his 50 plus years in broadcasting, he took his talk show talents to cities across the country, including Philadelphia, Denver and Portland.
Patrons planning to attend the Generations Hall Grand Reopening 80's Night Bash recognizing Scoot for hitting an incredible broadcasting milestone are encouraged to dress up in 80s fashion. Scoot is scheduled to dress up as 80s musical celebrities and dance on stage throughout the night, an entertaining act he started online every Thursday night during the pandemic.
Interested patrons are strongly encouraged to pre-purchase tickets to the Grand Reopening 80s anniversary party since tickets are limited. Tickets are available beginning today online at www.themetronola.com.
Related Events