July 5th Cleanup and Bar Crawl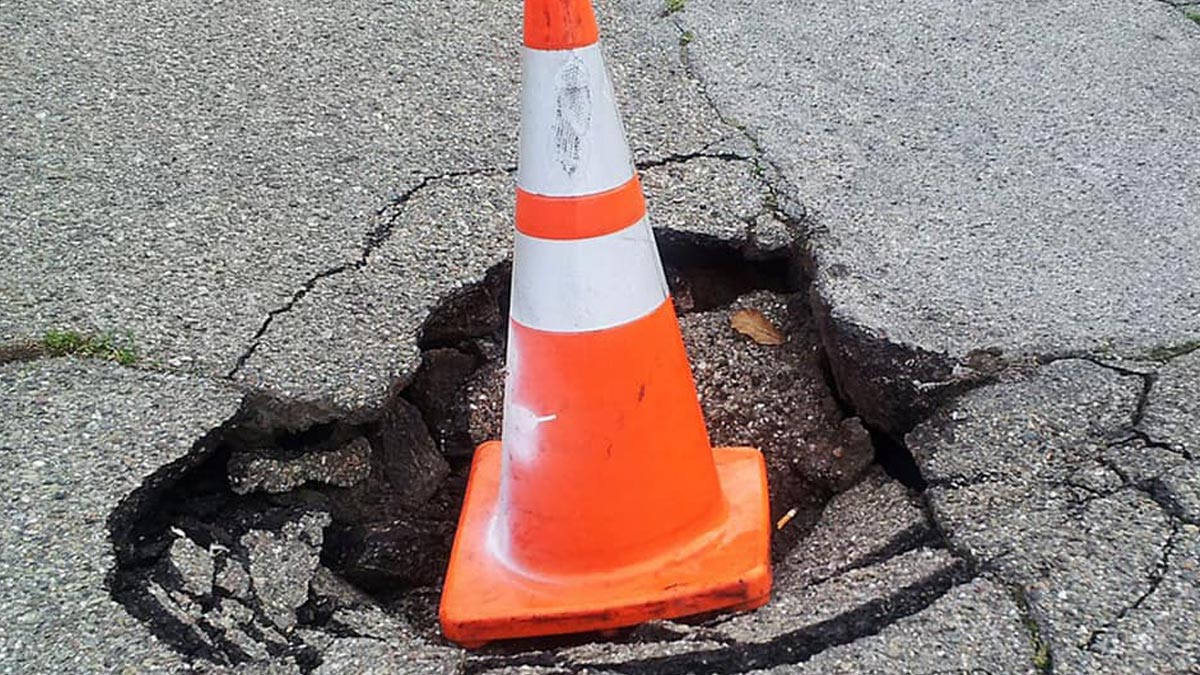 Join the Krewe of Conus on Monday, July 5th for a post 4th of July cleanup! We want to help keep the city clean and picking up trash feels like a small but helpful way to spend our Monday.
Followed by the first annual Crawling of the Cones: 12 pm – 2 pm
What better way to celebrate a hot (seriously, it'll be hot out) day then by cooling down for an easy walk and drink with your fellow cone-people.
It's been weeks in the making and we're ready to… (insert offbeat drumroll from drummer tripping in a pothole) Our first official large group event is four weeks away, Monday, July 5th, so clear your calendars, find your orange reflective vest that's just been sitting, waiting, for an event just like this.
Who: Krewe of Conus | Where: River front Woldenberg Park | When: 5th July 10 a.m.-12:00 p.m.
Immediately followed by the first annual Crawling of the Cones
Beginning at Noon @ The Golden Lantern 1239 Royal St (Barracks and Royal), New Orleans
We'll begin our event at 10AM the uptown (west) end of Woldenberg Park.
If you're bad with directions, as some of us are, that's the Aquarium side. After we've tirelessly completed our first (of many) act of community service, we will begin our first official Krewe of Conus Pub Crawl meeting at the Golden Lantern Bar at 1239 Royal Street.
After we have our first celebratory beverage at the Golden Lantern, we will begin winding our way through the Quarter, towards uptown (Map pending final release), ending near the street cars and various other types of public transport. Why? Because that's how we at Conus roll.
If you'll be joining us, please let us know at https://tinyurl.com/52exevy8 or our website at https://kreweofconus.org
If you're not sure, but would like to let us know you're considering it, you can let us know on the same sheet. We keep all our members information private, so you don't have to worry about people lurking. Unless of course people lurking is your thing. Lurkers will not be getting their info from us!
Hey Conus: What if I have to work at noon?
A: Feel free to join us for a few minutes to say hello, who knows, we might even have some surprises for you.
Hey Conus: I work the night before, and we all know that this city will be on "Fire," rocking until the sun comes up. I'm gonna be too tired to help you pick up spent M-80's, and remnants of C4, so what should I do?
A: Should you need to pass on the joy of cleaning up used pyrotechnics, feel free to meet us at noon, at the Golden Lantern on Royal Street… or wait for us at a later stop (to be published) if that works best for you.
If this is the case, please wear your best cone attire, while singing your favorite songs about Cones, traffic etc. We have a few suggestions should you need them: In the neighborhood is a lowkey way to start your day.
Feeling the need for a bit more energy after your Independence Day activities: Highway Forever
*note above is not a requirement just a suggestion to prep for the upcoming year.
Hey Conus: Can I bring something to help?
A: Hella yeah! Please volunteer to bring something on the RSVP sheet
Hey Conus: Have you forgotten about those of us with kids, including but not limited to: Bipeds and Quadrupeds?
A: No, absolutely not! Meet us at the west end of Woldenberg Park at 10:00 a.m. with your kids in tow. We'll have some snacks and who knows, maybe they'll find a sparkler still sparkling.
Hey Conus: you didn't come up with an idea for those of us that have to work, those of us that need to feed our cats so they don't feast on us while we sleep.
This is just the "Tip of the Cone" for upcoming events. Feel free to let us know what works for you on our website and we'll do our best to get something in the future. We want all to be involved!
Bring your friends, bring your critters, bring your cone!!
Related Events