Krampus NOLAuf: Alpine Dreams on Krampus Lane
December 4, 2021 @ 7:00 pm

-

9:00 pm

$20.00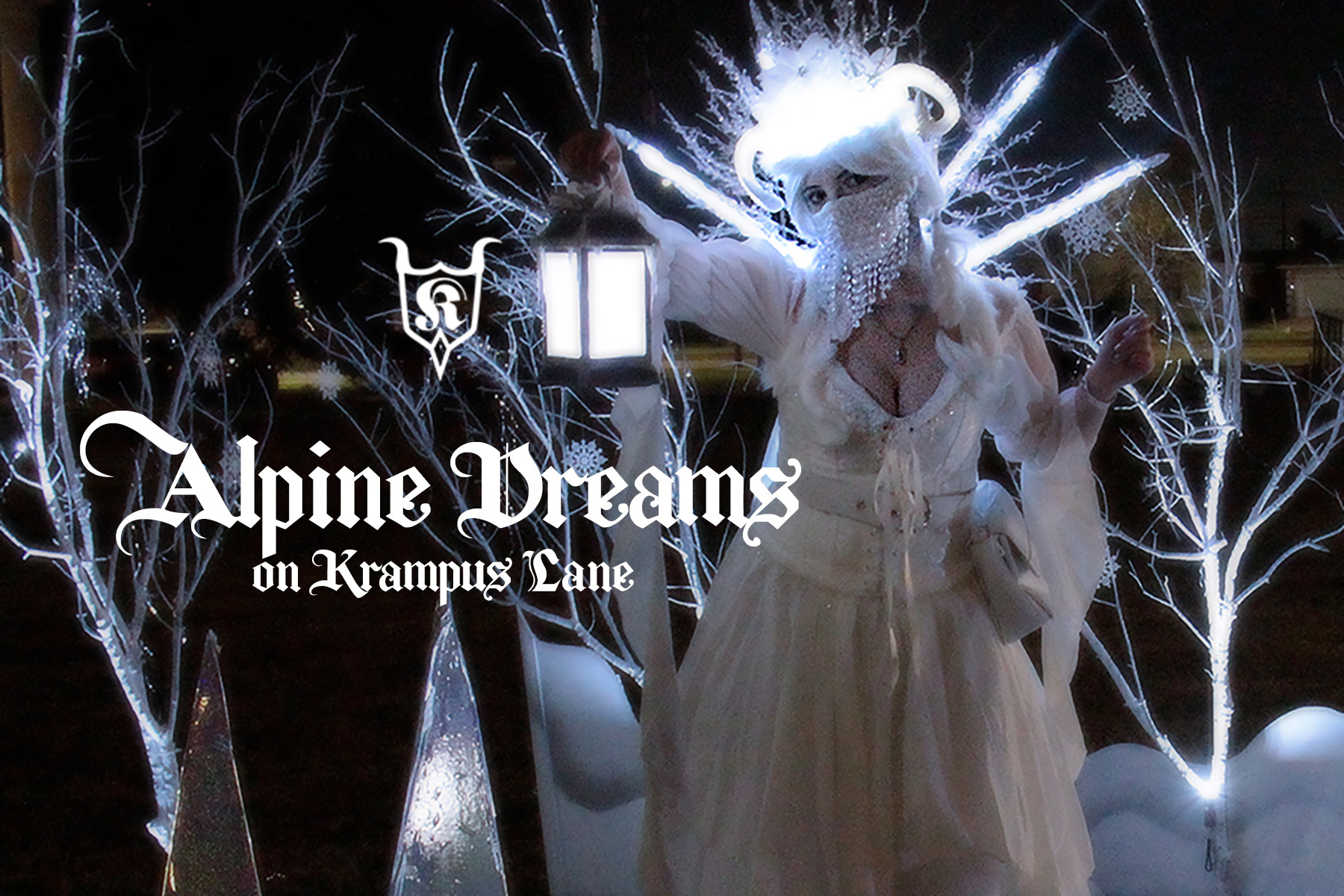 Don't fall asleep at the wheel as you drive down Krampus Lane or you just might find yourself having Alpine Dreams.
The Krewe of Krampus has worked hard putting together a plan to bring you a safe and fun version of their NOLAuf Parade. Viewers will drive through a designated route in the safety of their car with their family or pods of friends. The performers will entertain all while maintaining social distance in the outside space after completing stringent COVID-19 check-in procedures.
Our Theme for Krampus Lane: Alpine Dreams
As you drive down Krampus Lane and fall into your Alpine Dreams you will find yourself amongst other New Orleans locals that have fallen asleep after a long night of having maybe just a little too much fun. Like any dream, this one might end up being on the bizarre side as your favorite dance Krewes become Dance of the Edelweiss and a brass band gets confused on if they should play jazz or Oompah polkas. That is just the beginning.
Up the mountain you go as your dream transports you to the snowy Alps. Be warned not to stir the Barbegazi unless you wish to start an avalanche.
Later in the night you encounter none other than Saint Nicholas himself. Be prepared to answer to him as he only wants to welcome the nice boys and girls. If you haven't been so nice, he will certainly call upon Krampus and his friends to decide how best to deal with you.
All around the globe you'll go. There is no escaping any of the Y'ules as your dream quickly turns a bit more dark. If you think the Frau is scary, better try to wake up now.
Even if you feel you're too old for Krampus, the Queen and her Sisters of Shhh don't mind. Young or old, make the slightest sound and they will stare into your eyes and extract your soul.
Still asleep?
Lucky or should I say, unlucky you. Even if you managed to dream your way through all the others without a scare, Krampus awaits.
Related Events