Krewe of BOO!
October 23, 2021 @ 6:30 pm

-

8:00 pm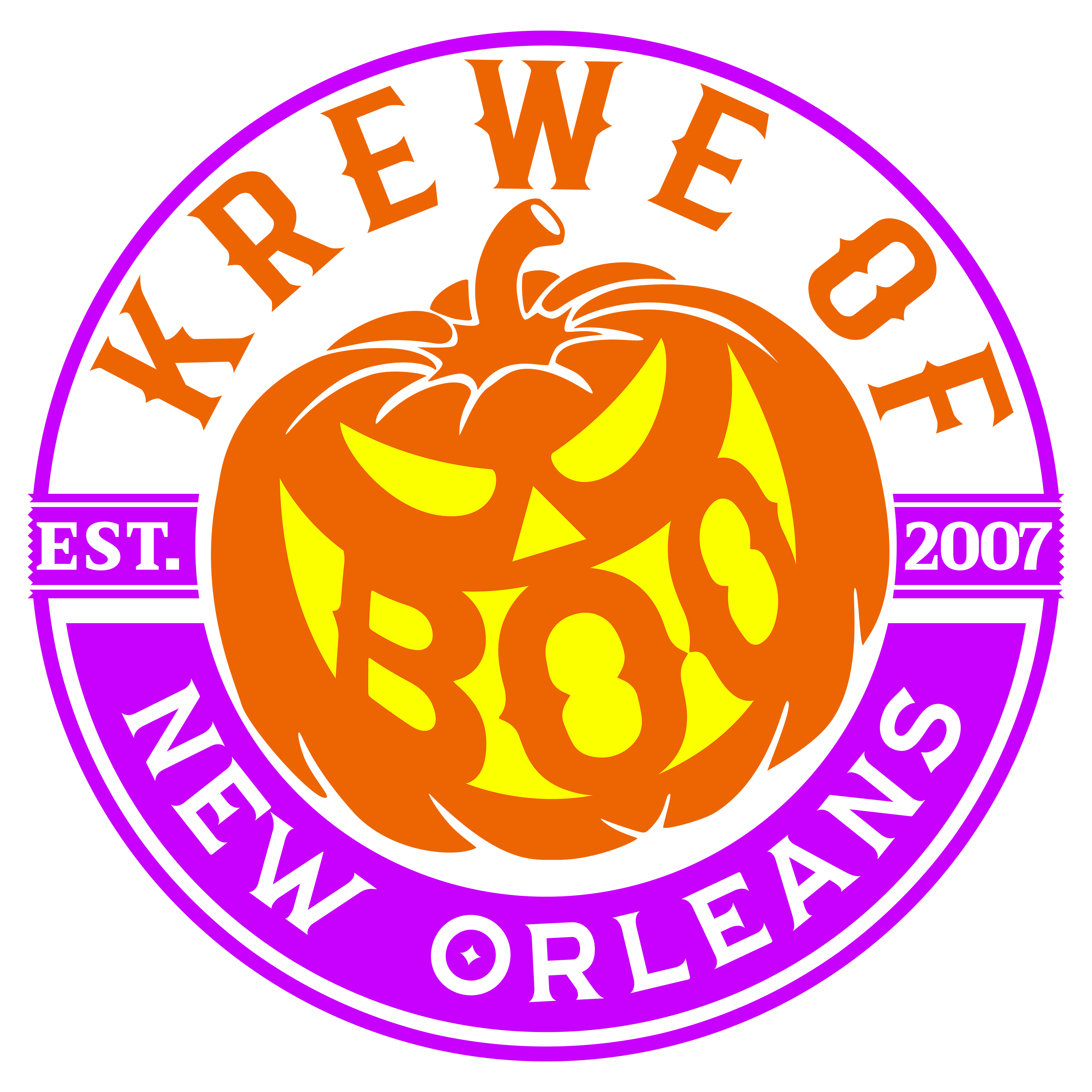 GEORGE PORTER JR. TO REIGN AS KING of 2021 Krewe of BOO! Halloween Parade
DJ MANNIE FRESH TO SERVE AS GRAND MARSHAL
New Orleans funk musician George Porter Jr. will reign as the king of the 2021 Krewe of BOO! Halloween parade on Saturday, Oct. 23, with Grammy-nominated performer Mannie Fresh serving as grand marshal.
During New Orleans' only scheduled event for October, KREWE OF BOO! festivities will kick off Halloween week. For the first time, the Budweiser Clydesdales will be featured in the parade. The krewe has also added a salute to its monarch with a toast from the balcony of the Sheraton New Orleans at 500 Canal St. during the parade.
After a 2019 route change due to the Hard Rock Hotel collapse and a 2020 cancellation because of COVID-19, the parade will return to its normal route for 2021. The Krewe of BOO! Parade, which will feature more than 400 riders on 13 floats and more than 30 marching, dancing and riding krewes, begins at 6:30 p.m. in the Marigny and rolls through the French Quarter to the Warehouse District.
Krewe of BOO! 2021 events start Oct. 22 with a Royal Luncheon at House of Blues, 225 Decatur St., followed by a Second Line to Pat O'Brien's, 718 St. Peter, for the Krewe of Boo's Cocktail Happy Hour.
On Oct. 23, the traditional two-mile Zombie Run, presented by PJ's Coffee, will start off Saturday's events at 9:00 a.m. Costumed runners, including the Big Easy Rollergirls of New Orleans' women's flat track roller derby, will start and end their run through the Warehouse District at Lucy's Retired Surfers Bar & Restaurant at 701 Tchoupitoulas St.
The Monster Mash After Party takes place at Generations Hall, 301 Andrew Higgins Blvd., beginning at 8:00 p.m. The Monster Mash, the official after-party of the Krewe of BOO!, is a ticketed costume event and will feature the Top Cats and local DJs.
"The Krewe of BOO! will again seek to reduce parade waste that ends up in landfills by primarily throwing New Orleans-made food items and local collectible objects that parade goers will want to consume or keep as mementos," said Brian Kern, chief spookster for the Krewe of BOO! Throws will include items from PJ's Coffee, Elmer's CheeWees, MoonPie Minis from Chattanooga Bakery, Aunt Sally's Pralinettes and cups from Giacona Container Corporation.
Porter, most famous for his tenure as bassist for The Meters, has performed with diverse, well-known musicians, including Dr. John, Allen Toussaint, The Wild Tchoupitoulas, Jimmy Buffett, Patti LaBelle and Paul McCartney. Fresh, a producer and DJ, has worked with Lil Wayne, B.G., Juvenile, Turk, Rick Ross, Mia X and Lil Jon.
The Louisiana Film Channel will live-stream the parade for the first time this year.
Information on the parade, run, luncheon and after-party is available at www.kreweofboo.com or on Facebook and Instagram (hashtags: #KreweofBoo, #KreweofBoo2021, #KreweofBooParade).
Kern's aim is to "make New Orleans a premier destination on Planet Earth for Halloween." Krewe sponsors include Monster Energy, Haunted History Tours, Pat O'Brien's, PJs Coffee, The Mortuary, Oceana Grill, Elmer's Chee Wees, Lucy's Retired Surfers Bar & Restaurant and Yee-Haw Media.
About the Krewe of BOO!
Founded in 2007 by Blaine "Mr. Mardi Gras" Kern, the Krewe of BOO! was resurrected in 2013 by his son, Brian Kern. The krewe's parade is New Orleans's Official Halloween Parade and features floats by renowned Kern Studios, the premier float building organization in America. Previous royalty has included former Saints players Bobby Hebert and Morten Andersen, performer Trixie Minx, WWE superstar Maryse and New Orleans attorney Stephen Rue.
Related Events