Music in the Garden – The New Orleans Klezmer All Stars
May 14 @ 6:30 pm

-

9:00 pm

$17.00 – $20.00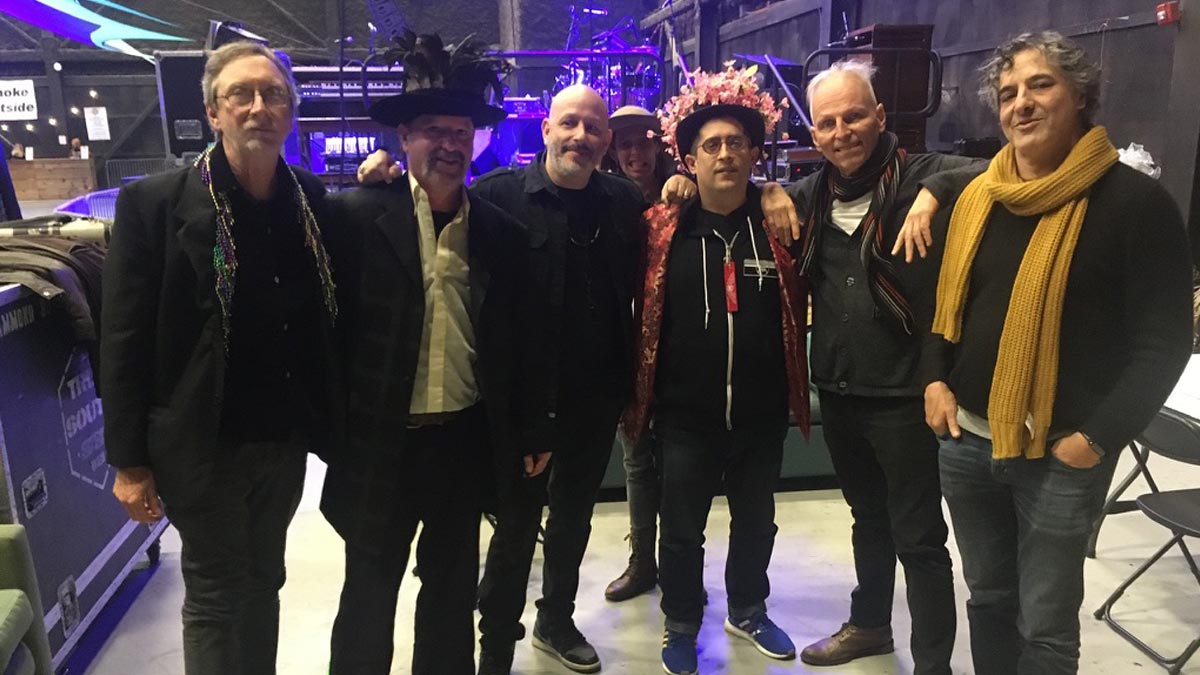 Music in the Garden – The New Orleans Klezmer All Stars
Music in the Garden is returning to NOMA this spring! Join the New Orleans musicians you love for intimate, socially distanced outdoor performances in NOMA's Besthoff Sculpture Garden, assembled by internationally renowned multi-instrumentalist and composer Mahmoud Chouki. Choose the 'Music Meal Box' by Cafe NOMA for an exciting boxed dinner option to enjoy during each performance.
NOMA is excited to present The New Orleans Klezmer All Stars on Friday, May 14, 2021. Gates will open at 5:45 and the concert will begin promptly at 6:30 pm.
This program was originally scheduled for April 16, and was postponed due to weather.
Tickets are $20 General Admission | $17 NOMA Members JOIN NOW
2-Course "Music Meal Box" curated by Café NOMA and Chef Chris Montero
Café NOMA will offer a food and drink option ready upon your arrival. All orders of the Music Meal Box for this concert must be placed by 5:00 pm on Wednesday, April 14. A bar by Ralph Brennan Restaurant Group will also sell select beverages during the performance. Outside food and drink will not be allowed in the sculpture garden during this program. VIEW MENU
Using the inspiration of the city where they began, the band has formed a unique approach to traditional melodies and, even more unusual, a way of writing in the style that leads to a sort of Yiddish Impressionism– keeping audiences dancing but cutting to the depths of their cultural imaginations, even where they didn't realize they had one.
About The New Orleans Klezmer All Stars
The New Orleans Klezmer All-Stars are entering their 27th year as an active performing ensemble. In these times when folk music has meant rigidly sticking to a cliched format or collecting hackneyed stylistic features, the klezmer all stars have attempted to challenge and stretch boundaries…but without sacrificing the most exciting features of social music; driving rhythms, passion, and clear melodies that are sublime but remain memorable.
The Klezmer Allstars have grown into their name and are frequently seen with many of New Orleans' greatest musicians, including: Mean Willie Green, Stanton Moore, Benjamin Ellman, Jonathan Freilich, Joe Cabral, Glenn Hartman, Doug Garrison, Dan Oestreicher, and Aurora Nealand.
Related Events