New Orleans Swinging Gypsies
January 3 @ 12:00 pm

-

4:00 pm

Free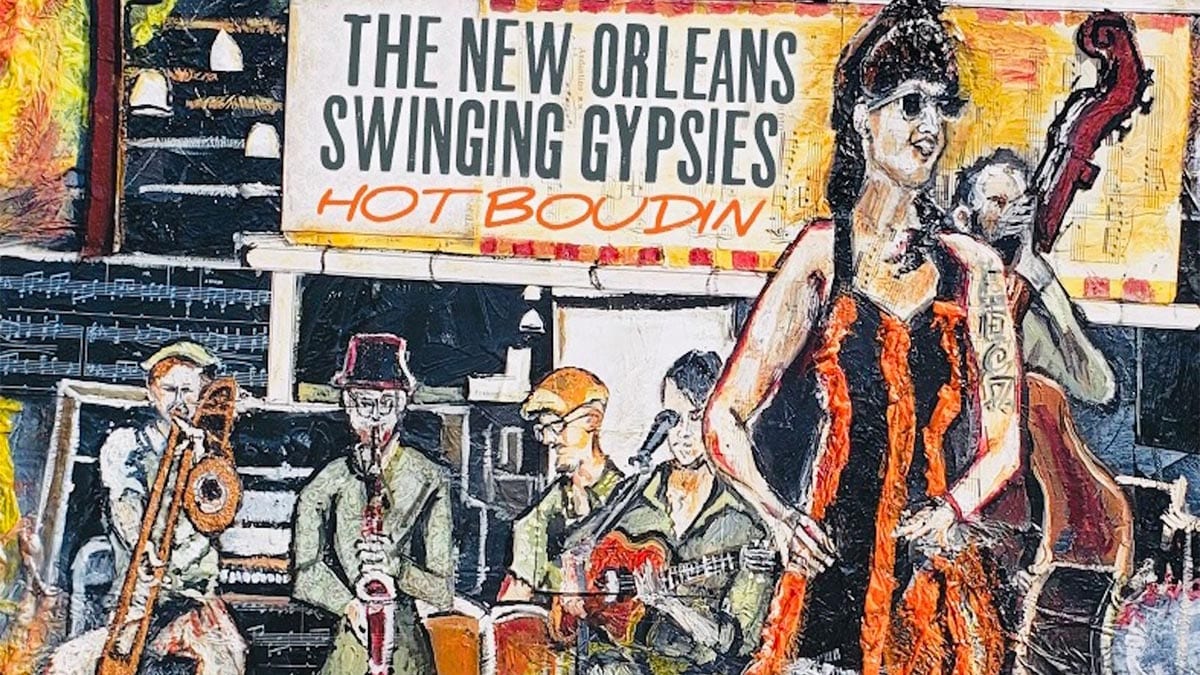 On Friday January 3, 2020 – 6:00 PM check out the New Orleans Swinging Gypsies at d.b.a.
For more information visit: http://dbaneworleans.com/
What To Expect
The New Orleans Swinging Gypsies music can be described as gypsy jazz, traditional jazz and swing evolving into a form of punk rock jazz. The high energy music is influenced by the great jazz legends like Django Reinhardt, Duke Ellington and Jelly Roll Morton just to name a few. Their performances are as uniquely visual as the vintage sound they produce by using tap dancing as a form of percussion to enhance the rich rhythm and sounds. They are an ideal band to swing dance with, and usually have quite a few in the crowed cutting a rug along with them.
The Swinging Gypsies are a rotating group of artists and performers, with John and Giselle in the forefront singing, playing and dancing. John Saavedra, a native New Orleanian creates a dynamic sound of guitar licks and soulful singing that entices the spirit. Giselle Anguizola, also known as "G" sings and performs vintage jazz dances while bridging the gap between audience and performer. The main instrumentation of the ensemble includes 6 members: two guitars, bass, horn/violin, and dance (tap/swing/jazz). Expect a high energy ensemble that engages the senses and unites all.
From Offbeat Magazine: "If you want to hear some clean fresh recordings of some of Reinhardt's best works with a slightly New Orleans flair, this sextet is for you. Like a punk band ripping into pop chestnuts, they're faster, brighter, sprightlier and livelier than the originals, which is saying something when it comes to Django."
About the Venue
Established Spring of 2000, d.b.a. is a live music club that features local & regional acts nightly. Located at 618 Frenchmen Street in the historic Faubourg Marigny, that offers a vast selection of beer, wine & spirits. d.b.a also recycles there glass & cardboard in keeping with our mission to be conscientious members of the New Orleans community.
Open at 5pm, Monday thru Thursday & 4pm, Friday thru Sunday with live music nightly.
Related Events