NOWFE "STAND UP FOR YOUR HOMETOWN" AWARDS
June 8, 2021 @ 6:00 pm

-

10:00 pm

$300.00 – $1500.00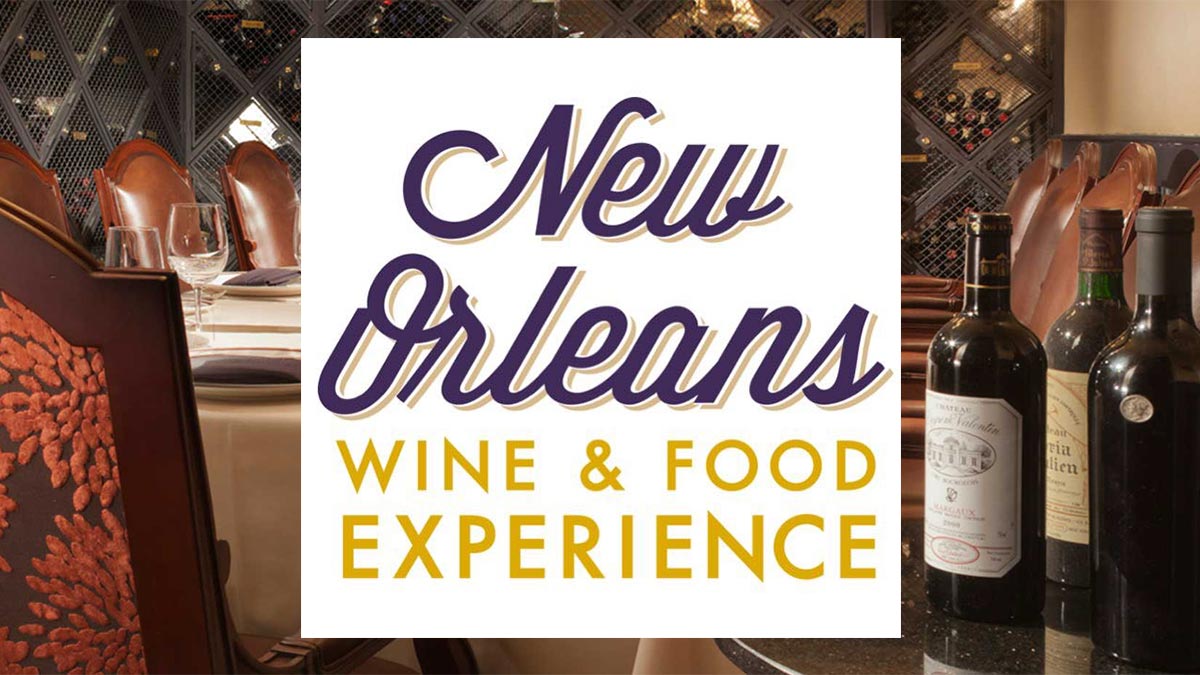 Tuesday, June 8th, 2021 | VIP Reception: 6:00-7:00pm | Award Gala: 7:00-10:00pm @ THE RIB ROOM
Honoring:
Zach Strief of Port Orleans Brewing Co.
Isaac and Amanda Toups of Toups' Meatery
Phil Moseley and Ronnie Evans of Blue Oak BBQ
Devin De Wulf of Feed the Front Line and Feed the Second Line
Robert Peyton and Troy Gilbert of Chef's Brigade
VIP Tables and Tables of 2, 4, and 8 available. For additional table accommodation requests, please email [email protected]
VIP Tables include our VIP Reception from 6:00-7:00pm and upgraded seating to the Award Gala (tables closest to the honorees)
Each year NOWFE presents the Ella Brennan Lifetime Achievement in Hospitality Award to one recipient who has made a lifetime commitment to the hospitality industry through extraordinary leadership, personal and professional accomplishments, and philanthropic contributions to the community. This past year, so many in our community stood up for others that we couldn't pick just one. In 2021, NOWFE presents the Ella Brennan "Stand Up for Your Hometown" Awards presented to recipients who have exhibited unwavering love and extended an extraordinary response to support the New Orleans community during the pandemic. The Award is named for legendary restaurateur Ella Brennan, in honor of her deep passion and commitment, which has made a significant and longstanding impact on the New Orleans hospitality industry.
Port Orleans Brewing Company
Zach Strief of Port Orleans Brewing Company launched "POB United," a nonprofit organization that raised money to buy food from distributors and pay local restaurant operators to prepare it for laid off service industry workers. POB United delivered meals to urgent care, police stations, hospital ER/ICU depts., people in the community, and Meals on Wheels for the elderly over the course of months. POB United raised $378K for the meals.
Isaac and Amanda Toups
Isaac and Amanda Toups responded to the pandemic by serving free meals only to their employees at first, but then began feeding any unemployed service industry worker and anyone else in need. Depending on the day the Toups' provide 500 meals per day for the elderly, the homeless, first responders, medical workers, firefighters, and anyone in need.
Phil Moseley and Ronnie Evans
Founders of Blue Oak BBQ, Phil Moseley and Ronnie Evans, led a community feeding effort with fellow Hogs for the Cause teams. The teams came together to prepare "bag and beer" lunches in a drive-thru style pop-up, that took place weekly for several months.
Feed the Frontline and Feed the Secondline
Co-Founder of Feed the Frontline NOLA Devin De Wulf saw a need to organize efforts across New Orleans to feed front line workers, employ out-of-work musicians/artists, and support locally-owned restaurants during the COVID-19 crisis. He coordinated getting food from struggling local restaurants to front line responders. After the success of Feed the Frontline, De Wulf joined forces with other local entities to provide food-love and employment to our culture-bearers: musicians, Mardi Gras Indians, Social Aid & Pleasure Club members, artists, and other cultural figures in the New Orleans community. Feed the Frontline and Feed the Secondline have raised $1M+.
Chef's Brigade
Troy Gilbert & Robert Peyton co-founded Chef's Brigade, a united coalition of independent restaurants, purveyors and chefs working together under a culinary brigade system to feed hot, healthy, and amazing food to the citizens, front line responders, and healthcare workers of New Orleans on a daily basis. They built five full brigades paired and engaged with five separate distribution points. They have also created a program in conjunction with FEMA and the City of New Orleans, to produce up to 60,000 meals a day utilizing independent restaurants throughout Orleans Parish to feed our food insecure and at-risk residents and neighbors throughout New Orleans. This program is available to any resident 65 years or above, adults with high-risk health conditions, homeless residents, individuals who test positive for COVID-19, or has been recently exposed and children under 18 not currently on other federal meal assistance programs. Chef's Brigade has served 1M+ meals.
Related Events