NOWFE Wine Dinner at Calcasieu
June 9, 2021 @ 6:30 pm
$85.00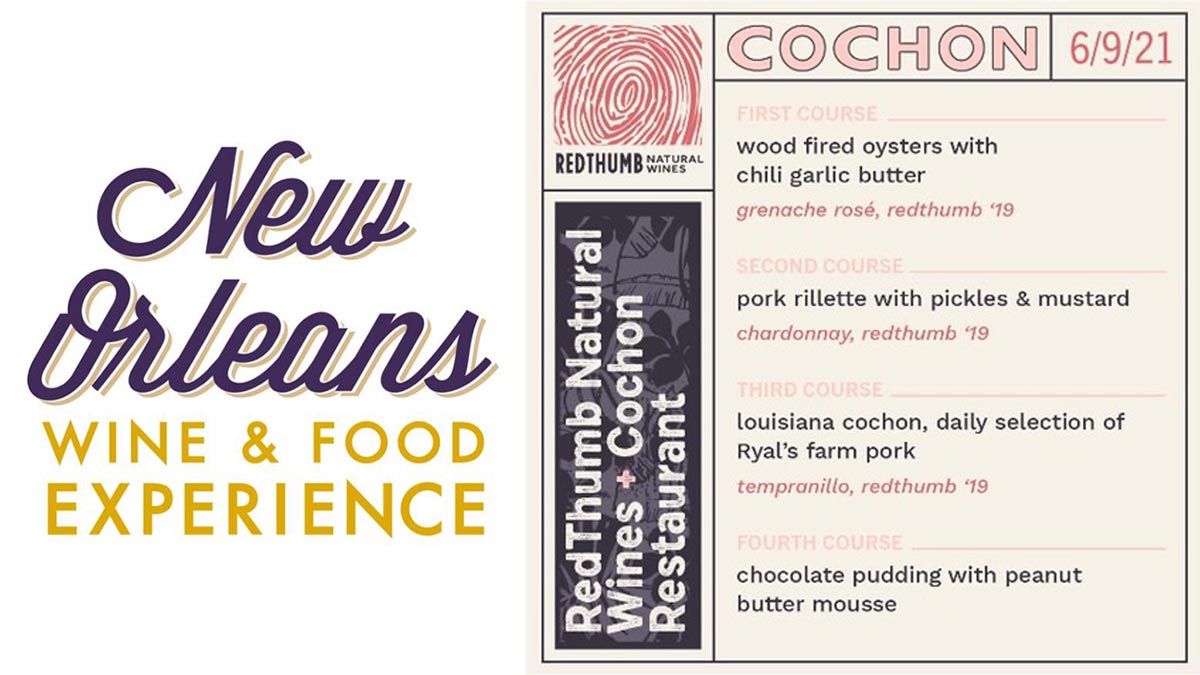 Join us for the NOWFE Wine Dinner Series at one of New Orleans' premier restaurants. Dine with friends and make new ones, while learning about the wine and food pairings directly from the wineries and the chefs that crafted them. Different wineries are featured at each restaurant.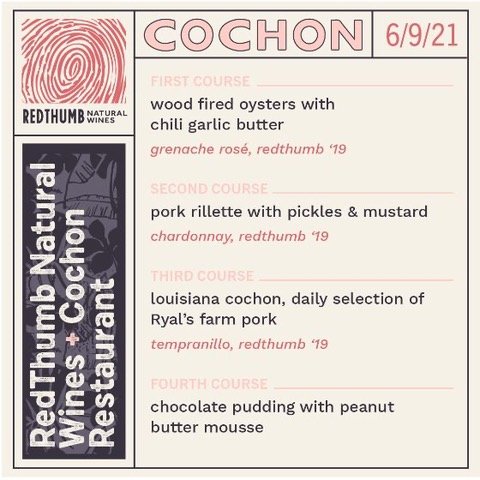 CALCASIEU – Gather. Dine. Celebrate.
James Beard Award Winning Chefs Donald Link and Stephen Stryjewski have been longtime partners in New Orleans' award-winning restaurants Cochon, Cochon Butcher, Pêche Seafood Grill, Ristorante Gianna and the private dining space for catering & events—Calcasieu. Together they bring a distinctive blend of passion and culinary experience to your event.
Cost: $85 (inclusive of tax & gratuity)
Red Thumb Natural Wines
All b.s. aside, wine is about people and about the earth and how you treat them. RedThumb Natural Wines are made with a 'do no harm' approach: organic, low-intervention winemaking that's not only better for the planet, but also results in wines with more depth, complexity and purity.
DISCLAIMER: Must be over 21 years of age to attend all Festival Events. No infants, strollers, animals or exceptions!
Related Events