Oktoberfest At Middendorf's
November 12, 2020

-

November 13, 2020

|

Recurring Event

(See all)

One event on October 28, 2020 at 12:00 am

One event on October 29, 2020 at 12:00 am

One event on November 4, 2020 at 12:00 am

One event on November 5, 2020 at 12:00 am

One event on October 11, 2020 at 12:00 am

One event on November 12, 2020 at 12:00 am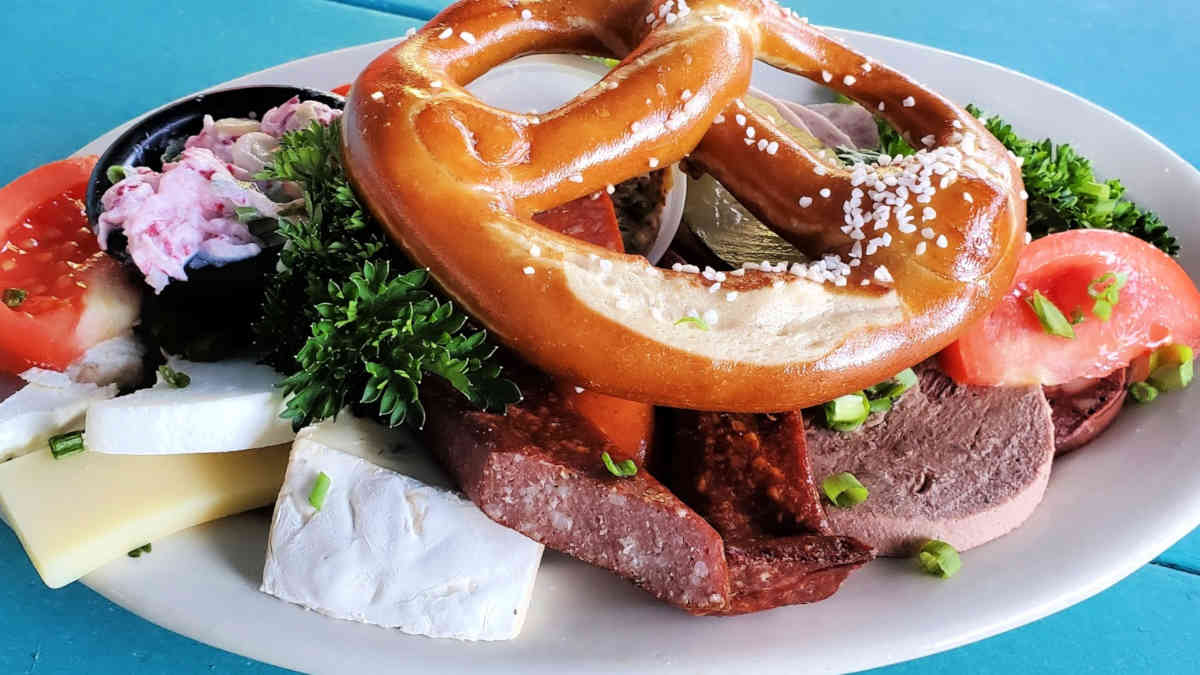 Oktoberfest At Middendorf's
6 weeks of authentic German meals, music and fun are in store at Middendorf's! That's right, the iconic restaurant, "Home of the World Famous Original Thin Fried Catfish®," is going ahead with its annual Oktoberfest celebration — despite the year 2020. The restaurants are decorated with all things Octoberfest . There will even a mini German Village at Middendorf's Manchac..
What To Expect At Oktoberfest At Middendorf's
Oktoberfest will run October 7 through November 13. It will be every Wednesday and Thursday at
Middendorf's Manchac and every Friday at Middendorf's Slidell. Middendorf's Owners Horst and Karen Pfeifer started Oktoberfest back in 2008. Horst is a European Master Chef. He was born and raised in Germany and grew up with the food and flavors that he shares with everyone during Oktoberfest.
"It's an honor for me to cook real German food for our guests," said Middendorf's Owner Horst Pfeifer. "Sure,
I'll be running around like crazy for 6 weeks, but it's all about making people happy. I love it. Weiner
Schnitzel, Stuffed Veal Shoulder, Pot Roast with a Caramelized Onion Beer Sauce… you have to try it."
German entrees, desserts, appetizers and beer will be available for lunch and dinner, 10:30am-9:00pm, along with the restaurant's regular menu.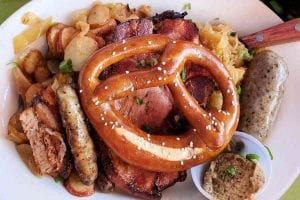 What's On The Oktoberfest Menu
Manchac: Oktober 21 & 22 Slidell: Oktober 23
Schwäbischer Hochzeitsbraten mit Pilzen, Kräutern, Kartoffelpüree mit Geröstetem Knoblauch
und Meerrettich und Rotweinsoße $17.95
Stuffed Veal Shoulder with Wild Mushrooms, Onions and Fresh Herbs with Roasted Garlic and HorseradishMashed Potatoes and Red Wine Sauce
Apfel Strudel mit Vanille Eis $5.95
Apple Strudel with Vanilla Ice Cream
Manchac: Oktober 28 & 29 Slidell: Oktober 30
Schweinebraten mit Karamellisierte Zwiebelbiersoße, Kartoffelnklösse, Arugula Salat und Brezel 16.25
Pork Roast with Caramelized Onion Beer Sauce, Potato Dumpling, Arugula Salad and Pretzel
Schwarzwälderkirschtorte $ 5.95
Black Forest Cake
Manchac: November 4 & 5 Slidell: November 6
Schweinshaxe, Bayerischkraut und Brezel 18.50
Pork Hind Shank/Ham Hock, Smothered Cabbage and Pretzel
Apfel Strudel mit Vanille Eis 5.95
Apple Strudel with Vanilla Ice Cream
Manchac: November 11 & 12 Slidell: November 13
Wiener Schnitzel und Geröstet Semmelknödel mit Pilzrahmsoße, Gemischtem Salat und Brezel $16.95
Breaded Thin Pork Loin and Dumpling with Mushroom Cream Sauce, Salad and Pretzel
Schwarzwälderkirschtorte $5.95
Black Forest Cake
For more information visit: http://middendorfsrestaurant.com/
Related Events