Prettie Boi: Back 2 School
August 11, 2022 @ 10:00 pm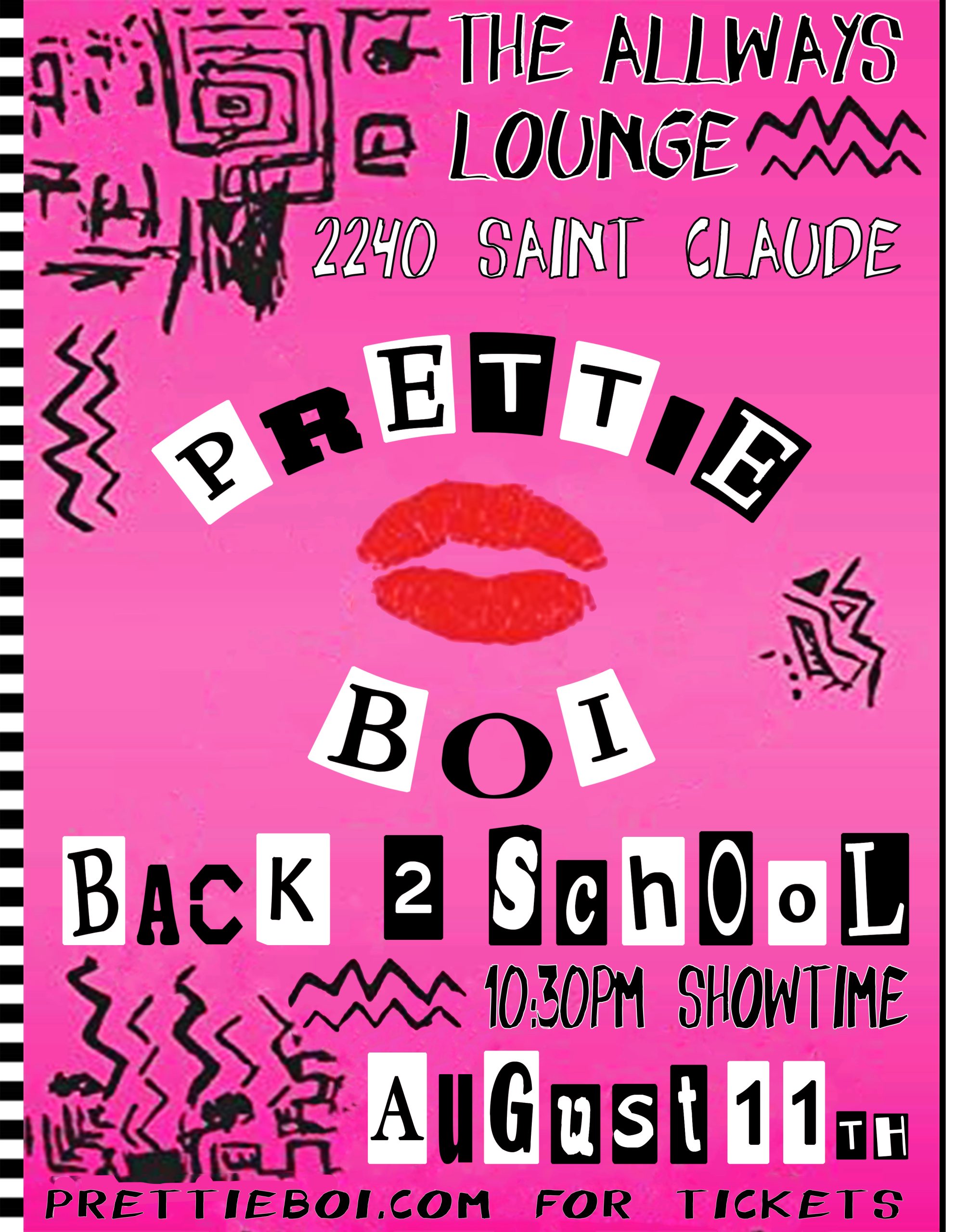 The guidance counselor from Euphoria High is holding an intervention and she needs YOUR help getting through to these misguided hooligans and delinquents!
Witness their debaucherous displays of depravity!
Prepare to laugh, cry and THROW YOUR MONEY so that they can receive the rehabilitation they so desperately deserve!
August 11th at 10pm
www.PrettieBoi.com for Tickets!!
$25 for GA
$40 for VIP [Front Row Tables}
NO REFUNDS
Prettie Boi Presents
Brought to you by Eddie Lockwood and The Great Dane
Related Events