Prettie Boi Showcase: Burlesque, Drag & Performance Art
April 7, 2022 @ 10:30 pm

-

11:30 pm

$25 – $40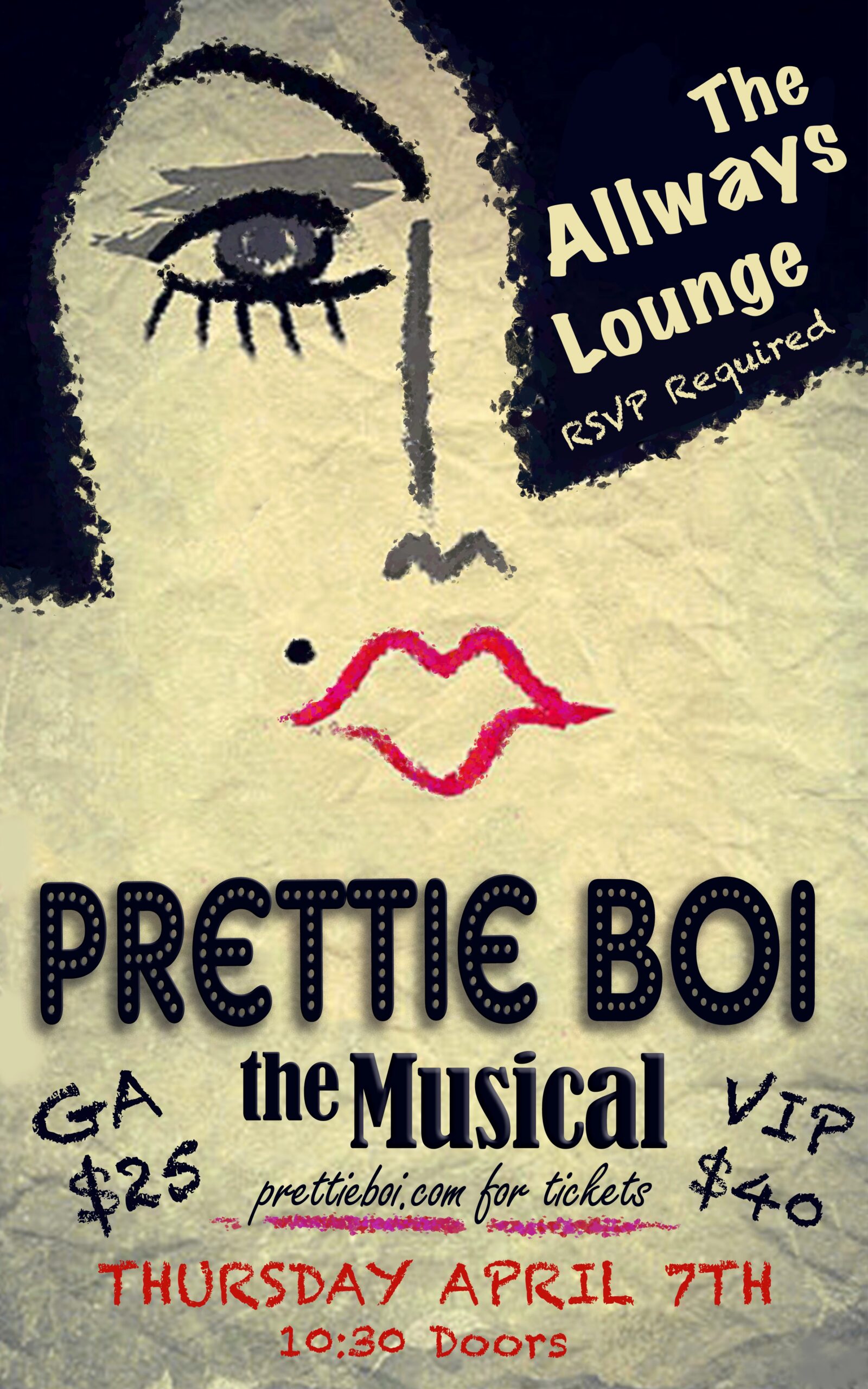 Enjoy our fantastical world of Burlesque, Drag & Performance Art! A menagerie of nonbinary fairies, bewitching unicorns & seductive sirens!
🎭Welcome to Drama Club!🎭
We are searching for the LEAD for the upcoming premiere of Prettie Boi The MUSICAL!
We are holding auditions and need YOUR help deciding who deserves this part the most! The Star, the Ingenue, the Prima Donna!
Prepare to sing-along to your favorite Musical numbers, EVER! The best of the best. Showstopping audition pieces! The musical numbers that you sing your heart out to in the shower but haven't had show GAY ENOUGH to handle all their glory!!
Featuring Performance by
Miss Angie Z.
Eddie Lockwood
The Great Dane
Marcus Shacknow
Ash Wednesday
Jeez Loueez
Lola van Ella
Kit Kendal
Thursday April 7th
The Allways Lounge
10:30PM
$25 for General Admission
$40 for VIP (Front Row Tables)
www.PrettieBoi.com for Tickets!
RSVP REQUIRED