Restaurant R'evolution Thanksgiving Menu
November 25, 2021 @ 11:00 am

-

8:00 pm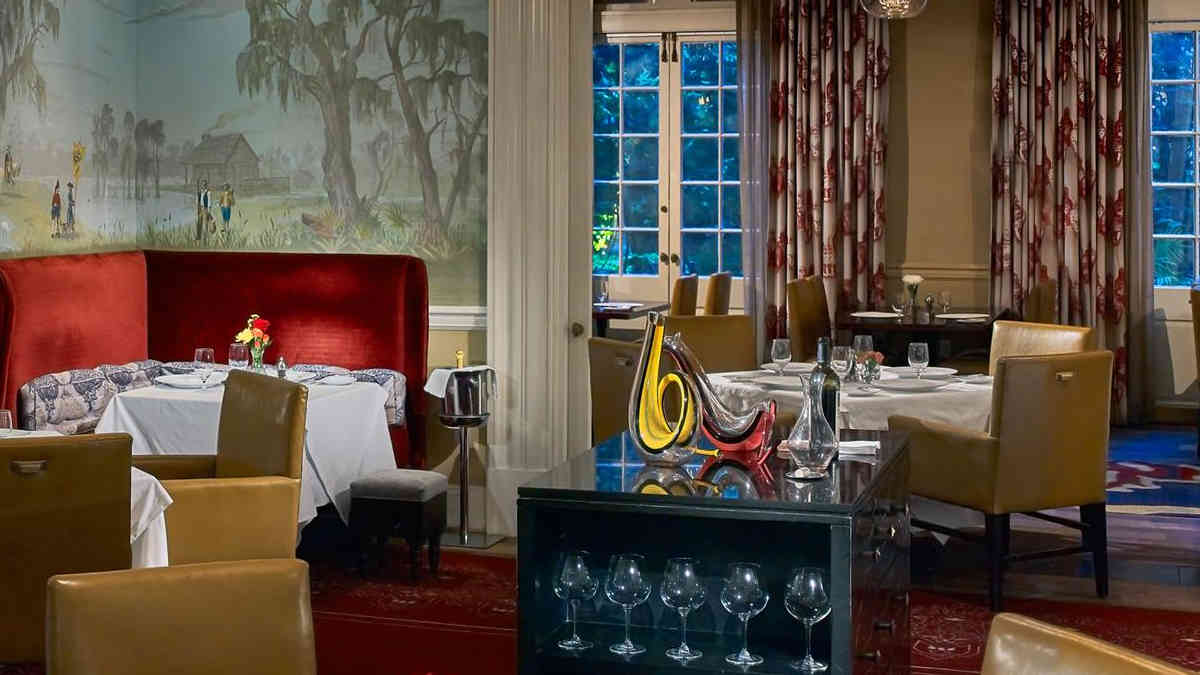 Join us for your Thanksgiving Day meal. View our specialty menu here
About:
Take one city steeped in tradition and fortified with a tenacious spirit. Combine it with a cross-cultural fusion of food and flavors built on the culinary history of seven nations that contributed to its unique flavor. Toss in two world-famous chefs with very different backgrounds, and what do you get? Restaurant R'evolution, the first joint venture of award-winning chefs John Folse and Rick Tramonto. Offering modern, imaginative reinterpretations of classic Cajun and Creole cuisine, Restaurant R'evolution opened in June 2012 at Royal Sonesta Hotel New Orleans, in the heart of the city's legendary French Quarter.
According to Merriam-Webster, the word "revolution" is defined as "a fundamental change in the way of thinking about or visualizing something." So, what does it mean to launch a culinary revolution in a city that prizes its gastronomic traditions above all? For chefs Tramonto and Folse, it meant taking to heart an age-old adage of Creole cooking: "First, begin with the roux."
This partnership also delved into Louisiana history, exploring the significant culinary contributions of each of the seven primary nations that inhabited the state, bringing raw ingredients from their native countries and cross-pollinating with their gastronomic traditions. The result will be a fresh and contemporary translation of Cajun and Creole cuisine, using Louisiana's raw ingredients and building upon the history and traditions that define New Orleans.
Related Events