Restaurant Week New Orleans
June 27, 2021 @ 12:00 am
|
Recurring Event
(See all)
One event on June 22, 2021 at 12:00 am
One event on June 23, 2021 at 12:00 am
One event on June 24, 2021 at 12:00 am
One event on June 25, 2021 at 12:00 am
One event on June 26, 2021 at 12:00 am
One event on June 27, 2021 at 12:00 am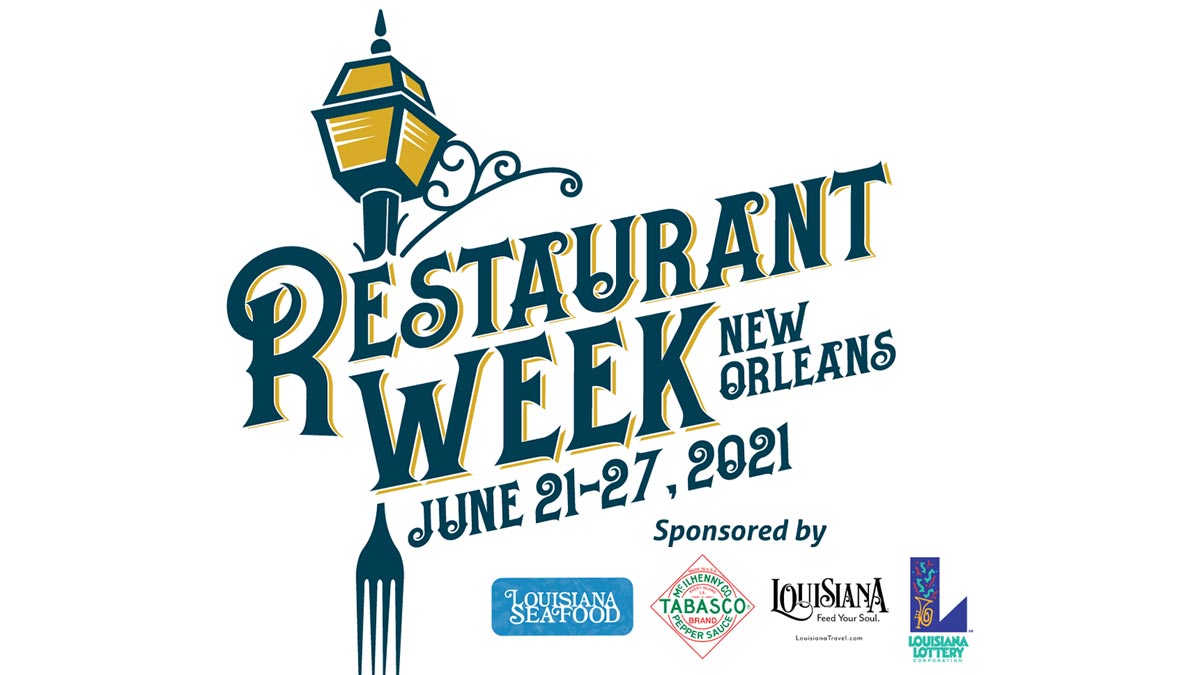 Restaurant Week New Orleans
SAVE THE DATE! Show your support for the New Orleans Restaurant community who continue to innovate and create new experiences so we still have places to dine or take-out!
June 21-27, 2021
We've expanded to take out and moved to June 2021
Support your old favorites or try something new June 21-27 during Restaurant Week New Orleans! Our annual tradition features specially-priced prix-fixe menus, for both dine in and take out this year.
Enjoy 2-course lunches up to $25 or less, and 3-course dinners and brunches up to $45 or less!
Whether you're a local or visiting, discover a restaurant that pleases your palate at #RestaurantWeekNOLA.
In New Orleans, dining out is many things—a celebration, a sport, an adventure and above all else, a necessity. Why? Because our restaurants serve some of the world's most delicious food and provide an experience like no other, from the neighborhood hangouts to the white tablecloth institutions. For more than 10 years, we've been showcasing the city's best restaurants at an unbeatable price point. Expect to enjoy a memorable meal (or two, or three) during this special week!
How Do I Participate?
Participation is FREE to Louisiana Restaurant Association members. If you are not an LRA member and wish to take advantage of this opportunity, now is the perfect time to join the Association and reap the benefits of our many services including this promotion!
Must be considered a table service restaurant
In 2021, we encourage restaurants to offer their RWNO menu for both dine in and takeout
Must participate for the duration of entire week (Monday, June 21 – Sunday, June 27)
Minimum course and pricing requirements (excluding tax and gratuity):
2 course lunch: Up to $25
3 course dinner: Up to $45
3 course brunch: Up to $45
Add-ons and optional upgrades are welcome and a great way to maximize profits during the promotion.
Deadline to provide a menu is Friday, May 21, 2021. Please send them directly to: [email protected]
Related Events