Run/Walk Through History Road Race at Lake Lawn Metairie Cemetery
March 27, 2022 @ 7:30 am
$35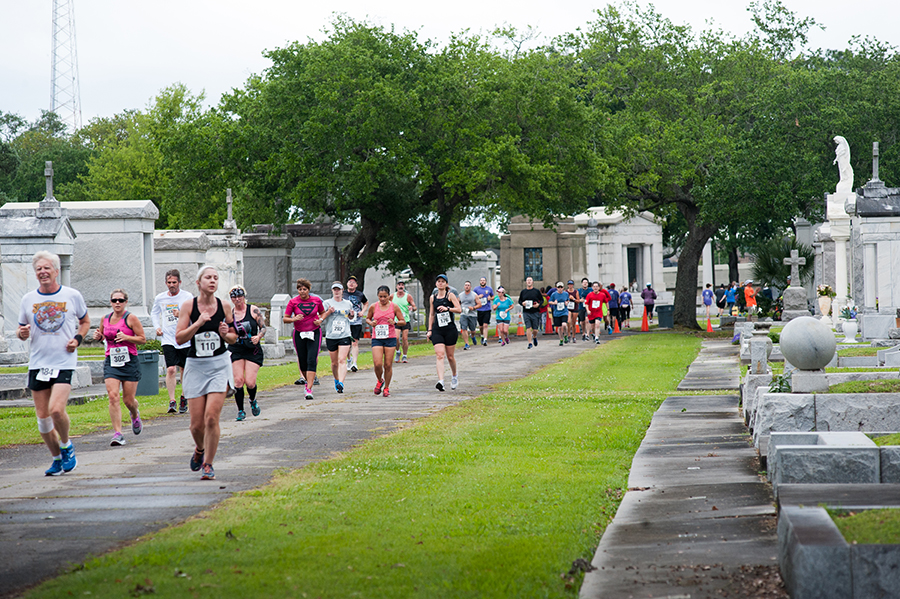 On Sunday, Mar. 27, runners, power walkers and leisure walkers alike will participate in the nation's largest cemetery race located on the grounds of historic Metairie Cemetery. This year will mark the event's 21st anniversary, and race proceeds will benefit local non-profit Save Our Cemeteries, dedicated to the preservation, promotion, and protection of New Orleans historic cemeteries through restoration, education and advocacy.
Following the races, participants can enjoy festivities next to the funeral home with an awards ceremony, music, food and beverages provided by local sponsors Kentwood Springs Water, Crescent Crown, Capitol City Produce, Elmer's Chee Wees, Baker Maid and more. All race finishers will receive a custom commemorative race t-shirt and pin.
For race details and online registration though Mar. 20, visit www.nolarunning.com or call (504) 884-7565. Entry fees start at $35 and increase leading up to race day with discounted pricing available for youth and seniors. Registration will be available on race day starting at 7:30 a.m. The Run/Walk Through History is a kickoff event of the NOLA Grand Prix Series 2022.