San Fermin in Nueva Orleans 2021
July 10 @ 8:00 am

-

5:00 pm

$17.00 – $80.00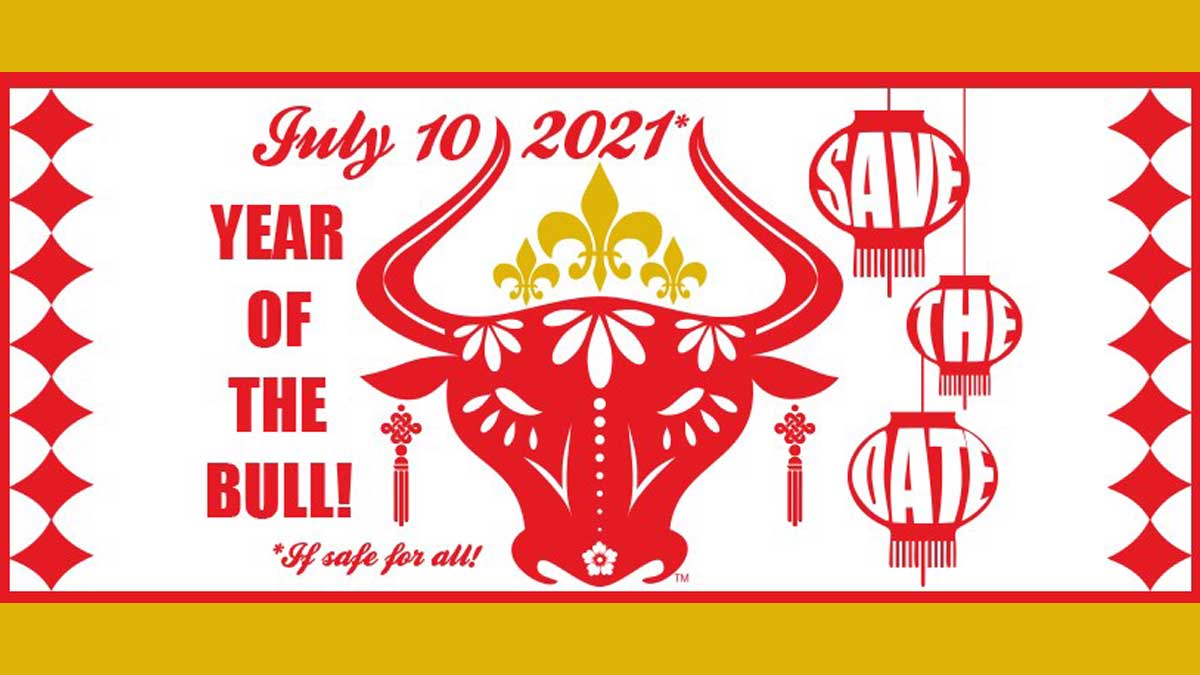 The 15th edition of San Fermin in Nueva Orleans! What a wild time we've all been through, so happy that things are returning to "normal".
Of course you know that by normal we here in New Orleans are anything but that!
Get those whites all bleached up, dig out your lucky bandanas and sashes, polish up your trainers (sneakers, shoes, clogs) and start your early morning sangria training, because we are gonna do this*.
*unless the city says otherwise, of course.
We are moving things this year due to city restraints on "rolling street closures." We've found a great venue for us that the powers that be (aka the City of New Orleans) LOVE that we are hosting it in. Crescent Park is a WIDE OPEN outdoor venue with ample shade and a bad to the bone view of the Mississippi River! You will LOVE it too. For those of you who are unaware of its location, it's on the Marigny side of the French Quarter, so make your lodging arrangements wisely. That said, if you're booked already in the previous locations, it's a short drive/ride, long walk, or even scenic Streetcar ride from that side! The latter drops you off at the French Market.
We're limited on capacity, so please make sure you register early and spread the word. No tickets, no entry! Masks are RECOMMENDED, strongly, but will not be required. Please do your best to respect social distancing when possible.
SFNO 2021 is also a one-day event this year, so you'll have to get all your fun in on Saturday. Not sure about food trucks yet, we are really just getting started. Now on to the details of ticketing.
NO ACCESS WITHOUT TICKET
VIP – $75 ($85 if you want it all mailed to you in advance via Priority Mail…this option will close around July 1)
VIP gets you in, gets you a 2021 t-shirt, gets you a 2021 bandana, and gets you open bar! We'll have a VIP area with tables and chairs…still working on format, but could be LOTS of them.
Corredor(GA)- $20 ($28 if you want it mailed to you in advance via Priority Mail…this option will close around July 1)
Corredor tickets get you in the door, you are responsible for the rest.
Why Priority Mail? Tracking baby, tracking!
No outside food or drinks
Small chairs are allowed
Masks requested, not required
Children 10 and under are free
Related Events