Shell-A-Bration
March 31 @ 7:00 pm

-

10:00 pm

$75,25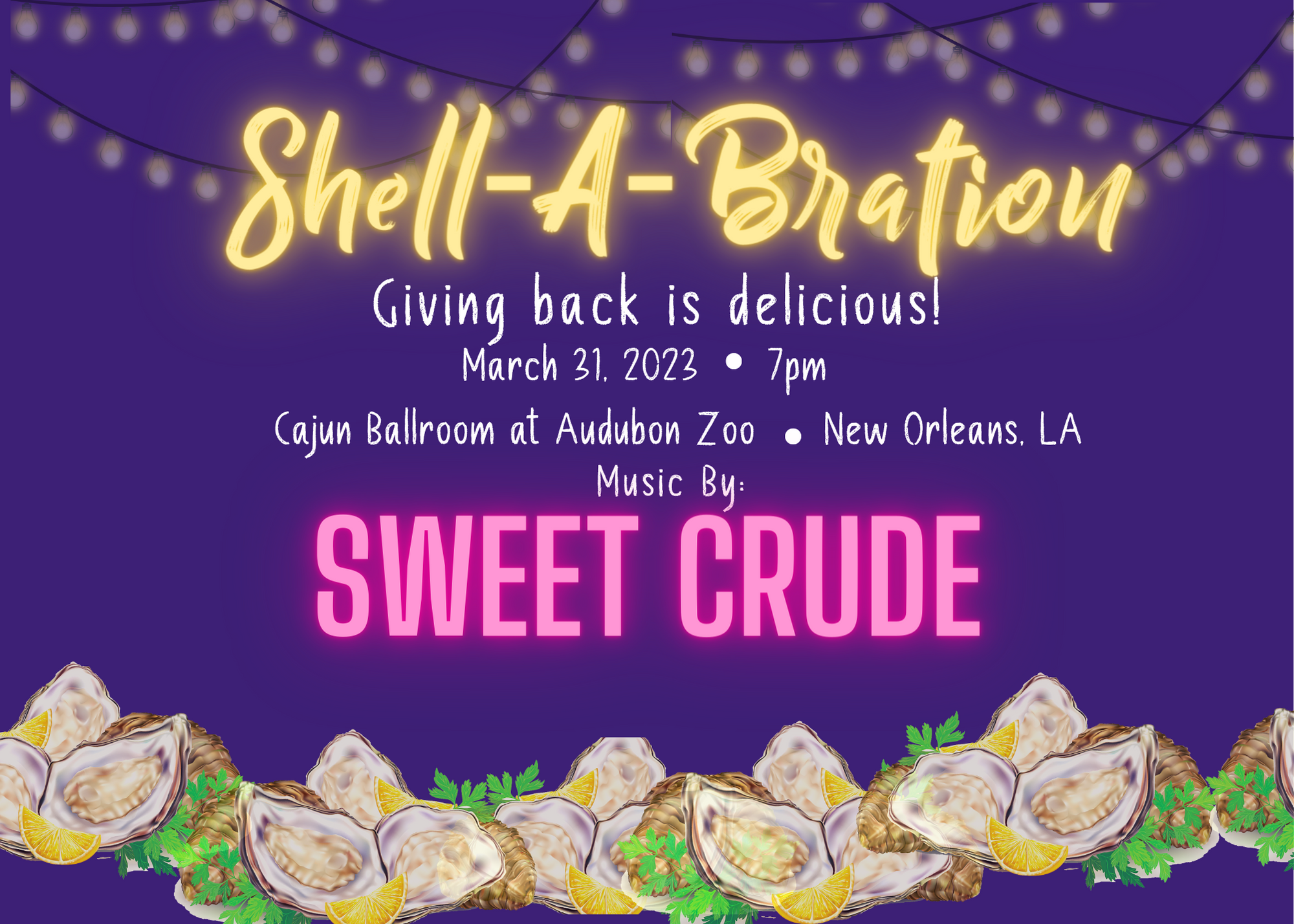 IT'S TIME TO SHELL-A-BRATE!
Join us for a night of live music, fresh oysters, delicious food, door prizes, silent auction and more as we celebrate the success of our Oyster Shell Recycling Program!
WHAT ARE WE SHELL-A-BRATING?
Shell-A-Bration is a community event dedicated to raising awareness and engagement for the Coalition to Restore Coastal Louisiana's Oyster Shell Recycling Program. Launched in June 2014, the program collects shells from New Orleans restaurants to restore oyster reefs and shoreline habitat in coastal Louisiana and is the only program of its kind in the state. This program has become one of the largest shell recycling programs in the nation. As of December 2022, CRCL has collected over 12.5 million pounds of shell from local restaurants to build five oyster reefs. Shell-A-Bration brings together our restaurant partners, sponsors, community members, stakeholders and oyster lovers for a night of celebrating coastal restoration.
TICKETS INCLUDE
Live Entertainment By Sweet Crude
Fresh Louisiana Oysters
Local Cuisine Provided By Audubon Nature Institute
Local Brews
Door Prizes
Silent Auction
Kids Entertainment
MUSIC BY SWEET CRUDE
There are six musicians in the raucous pop ensemble Sweet Crude, but their ultimate goal is duality. The lyrics are bilingual, with French and English lyrics sometimes sharing space in one song. As a gang of bodies in motion onstage, their clamor of percussion and shouts whips up the dance floor in contagious physical joy – but the tunes lend themselves as well to deep listening, revealing complex layers of both craft and content. Of course, there's the band name itself: a reference to the petroleum export of Sweet Crude's home state of Louisiana, an unintentionally poetic linking of two concepts operating in seeming opposition. And like the title of Sweet Crude's latest album – Officiel//Artificiel – when everything comes together, the product is more than the sum of the parts.
Related Events