Shrunken Skull Cocktail Class
October 28, 2020 @ 5:00 pm

-

6:00 pm

Free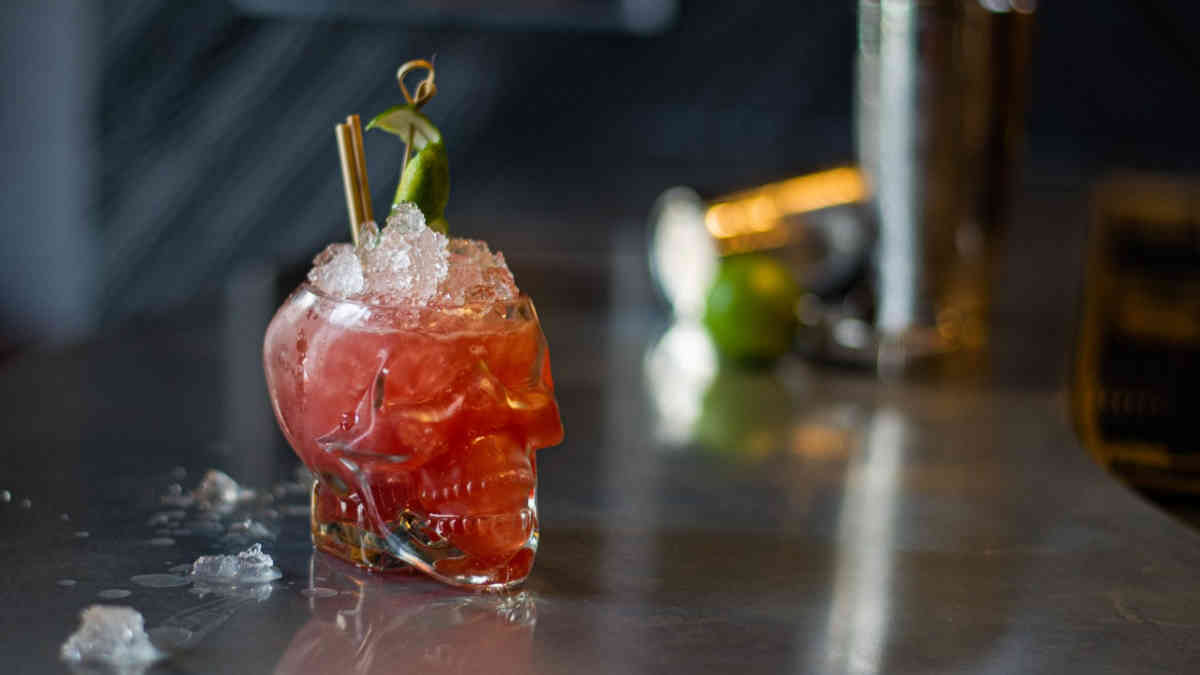 Shrunken Skull Cocktail Class
Join us for our Halloween in spired Shrunken Skull Cocktail Class. We encourage you to wear your best costumes for this free virtual event.  First appeared in 1950's. "Midcentury exotica didn't just cater to suburban fantasies of work-free islands," says tropic-drinks historian Beachbum Barry. "There was also the call of adventure," epitomized by this classic "dangerous" cocktail.
All guests must be 21 to participate. Virtual tasting. Approximately 45 minutes. Sazerac product tasting.
Shrunken Skull Cocktail Recipe 
1 oz Cane Run Rum
1 oz Jung & Wulff Guyana
1 oz grenadine
1 oz lime juice
Crushed ice
In a mixing tin, add the Cane Run Rum, Jung & Wulff Guyana Rum, grenadine, and lime juice, then add crushed ice and shake. Pour the entire contents, unstrained, into short rocks glass (or your favorite mug in the shape of a skull). Garnish with a speared lime peel.
Related Events