SOUL REVIVAL
March 14, 2020 @ 3:00 pm

-

6:00 pm

$100 – $150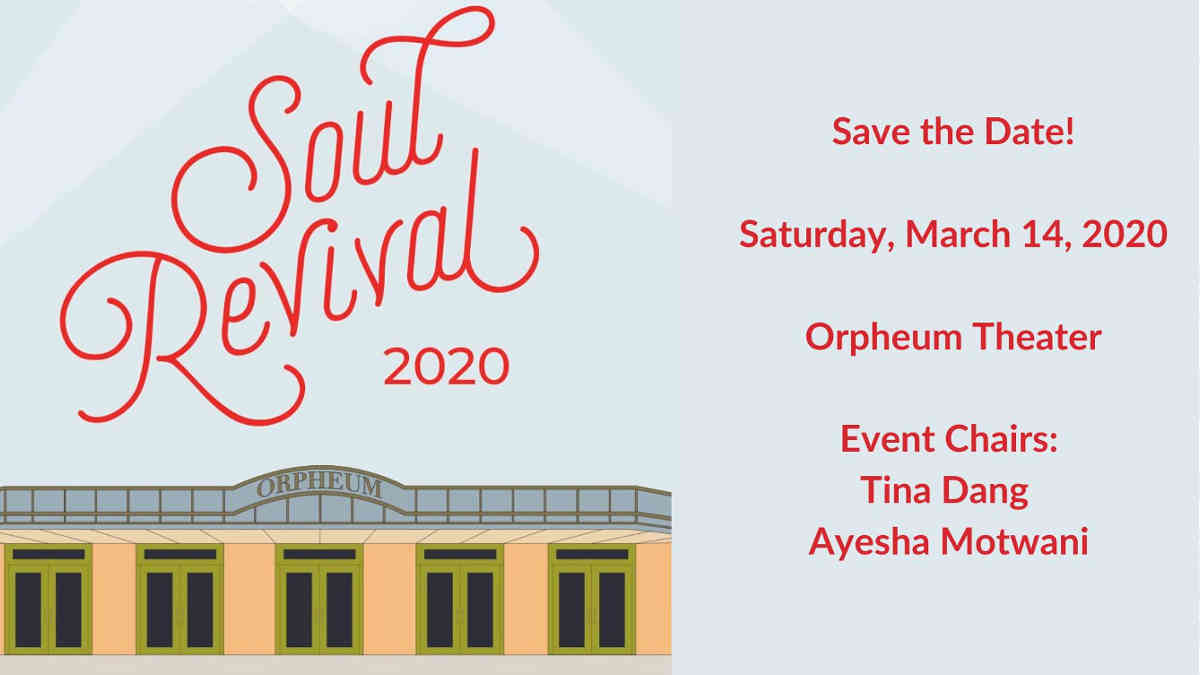 SOUL REVIVAL
Tina Dang and Ayesha Motwani will be co-charing Soul Revival 2020! Get ready to join us on  March 14, 2020  for an unforgettable evening celebrating LIFE!
For more information visit: organawareness.org/soul-revival
What You Need To Know
This year Soul Revival will be moving downtown to the historic  Orpheum Theater, and we are bringing everything you love plus more! The event kicks off with a gospel choir, putting the SOUL in Soul Revival. KARMA will kick things up a notch, and in true Soul Revival fashion, get everyone out on the dance floor. And let's not forget to mention the fabulous food and specialty cocktails! Patron party guests and sponsors will receive exclusive access for the newly renovated Double Decker Speakeasy below the Orpheum.
Your generous support enables the Legacy Donor Foundation to save the lives of patients waiting for life-saving transplants by educating the citizens of our state about the critical need for organ, eye and tissue donations.
About Legacy Donor Foundation
When Legacy Donor Foundation was founded in 1999, there were only 450,000 names on Louisiana's Organ, Eye and Tissue Donor Registry. Today, due to strong marketing and public relations campaigns and comprehensive education programs, the registry has grown to over 2.6 million names. While we are making progress, there is still a long way to go. Currently in Louisiana, there are more than 2,000 people waiting for life-saving organ transplants. Each registered organ, eye and tissue donor has the potential to save 9 lives through organ donation, restore sight to 2 people through cornea donation and enhance the lives of up to 75 people through tissue donation.
Related Events