St. John's Eve 2021- LIVE on Bayou St. John
June 23, 2021 @ 7:00 pm

-

10:00 pm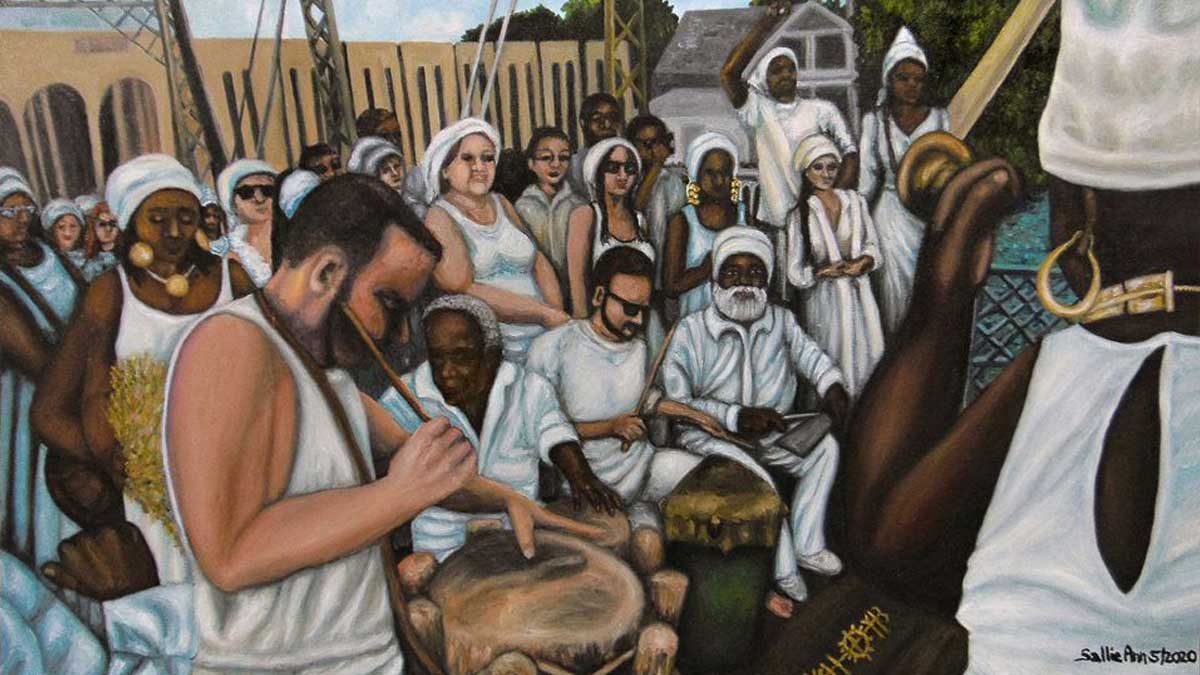 Catch the Spirit!
Sallie Ann Glassman and La Source Ancienne Ounfo celebrate St. John's Eve with their annual Headwashing Ceremony (form of Vodou baptism) dedicated to Marie Laveau.
Wear all white with a white scarf for your head.
Bring an offering for Marie Laveau. She likes flowers, blue and white candles, Creole foods, hair ribbons and hair dressing supplies (she was a hairdresser), Vodou-esque items (Voodoo dolls, potions, gris-gris bags, etc.), Creole dishes or images of Marie Laveau.
The ceremony will feature the beautiful sculpture of Marie, by Ricardo Pustanio as the center pole and an altar by La Source Ancienne Ounfo.
For more info, call Island of Salvation Botanica: 504.948.9961.
We ask that all attendees be vaccinated if at all possible and wear masks. The ceremony will be socially-distanced and depending on CDC and city guidelines at the time, we may have participants take headwash solution to complete their headwashings at home after the ceremony.
Related Events