The Mortuary Haunted Mansion Halloween 2021
October 16, 2021 @ 6:00 pm

-

5:00 pm

|

Recurring Event

(See all)

One event on October 9, 2021 at 5:00 pm

One event on October 10, 2021 at 5:00 pm

One event on October 14, 2021 at 6:00 pm

One event on October 15, 2021 at 6:00 pm

One event on October 16, 2021 at 6:00 pm

One event on October 17, 2021 at 5:00 pm

One event on October 21, 2021 at 6:00 pm

One event on October 22, 2021 at 6:00 pm

One event on October 23, 2021 at 4:00 pm

One event on October 24, 2021 at 4:00 pm

One event on October 26, 2021 at 6:00 pm

One event on October 27, 2021 at 6:00 pm

One event on October 28, 2021 at 6:00 pm

One event on October 29, 2021 at 6:00 pm

One event on October 30, 2021 at 4:00 pm

One event on October 31, 2021 at 4:00 pm

$30.00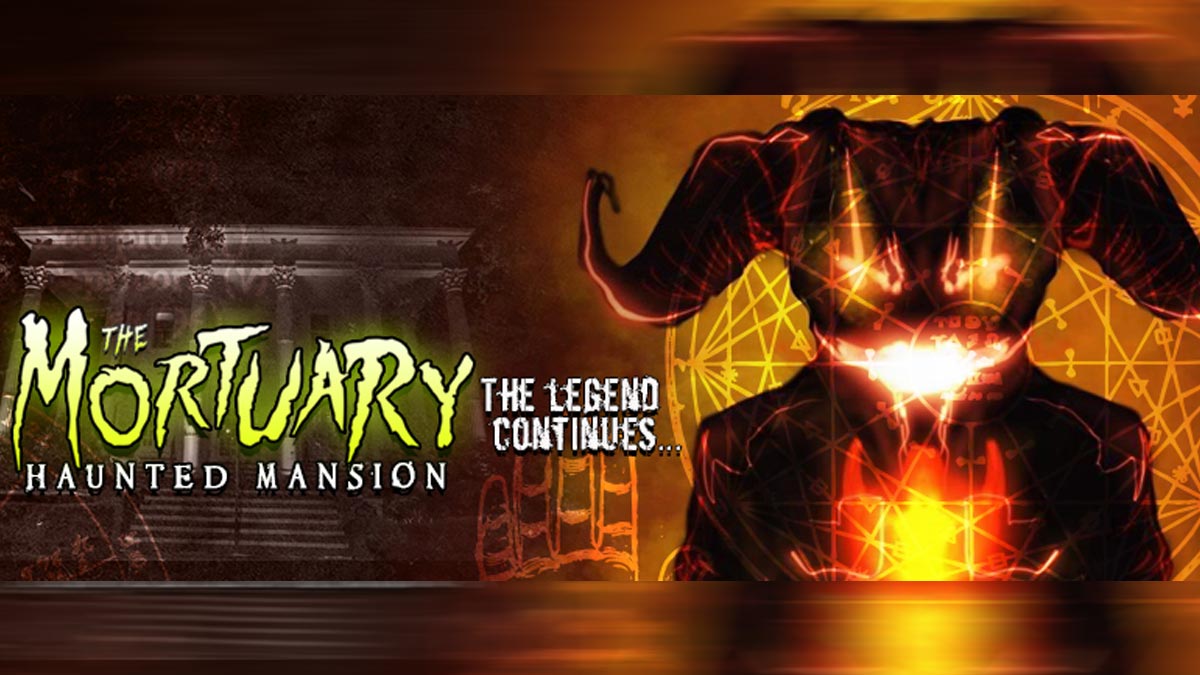 THE LEGEND: 2021 INFERNO
ALL HELL WILL BREAK LOOSE this year at The Most Haunted Mansion in the City! Will you be counted among the Living or the Damned, For Hell Hath No Fury Like a Haunted House A'Fire!
This Year we are Gonna Let it BURN, BABY, BURN for Halloween at the Haunted Mortuary!
Come Light the Nights on FIRE at the MORTUARY'S HAUNTED HOUSE!!!
The city's most popular self-guided, dark attraction… A NEW ORLEANS HALLOWEEN TRADITION! "It's a Haunted House in a REAL Halloween Haunted House!" Since The Mortuary first opened its doors as a haunted attraction in 2007, it has been featured on the top ghost hunting shows including Discovery Channel's Ghost Lab, Syfi Channel's Ghost Hunters & Ghost Hunter's International, The Travel Channel's Ghost Adventures and featured as one of America's Scariest Attractions! It's the perfect setting for a one-of-kind adrenaline pumping, nail-biting haunted house experience! The property is surrounded by actual graveyards known in New Orleans as "The Cities Of The Dead." Now add to what is undoubtedly a very scary environment to begin with, state of the art animatronics, theatrical sets, movie quality makeup, over-the-top special effects, unusual themes and details adds up to experiencing one of the most terrifying Halloween haunts ever. It has been heralded as one of the top, most realistic, Hollywood style destination haunted attractions in the world, year after year! Every season, this innovative horror experience continues to draw tens of thousands of thrill seekers anxious to see what new fright-mares have been unleashed!
Related Events