The Red Tie Affair
March 12, 2022 @ 8:00 am

-

5:00 pm

$250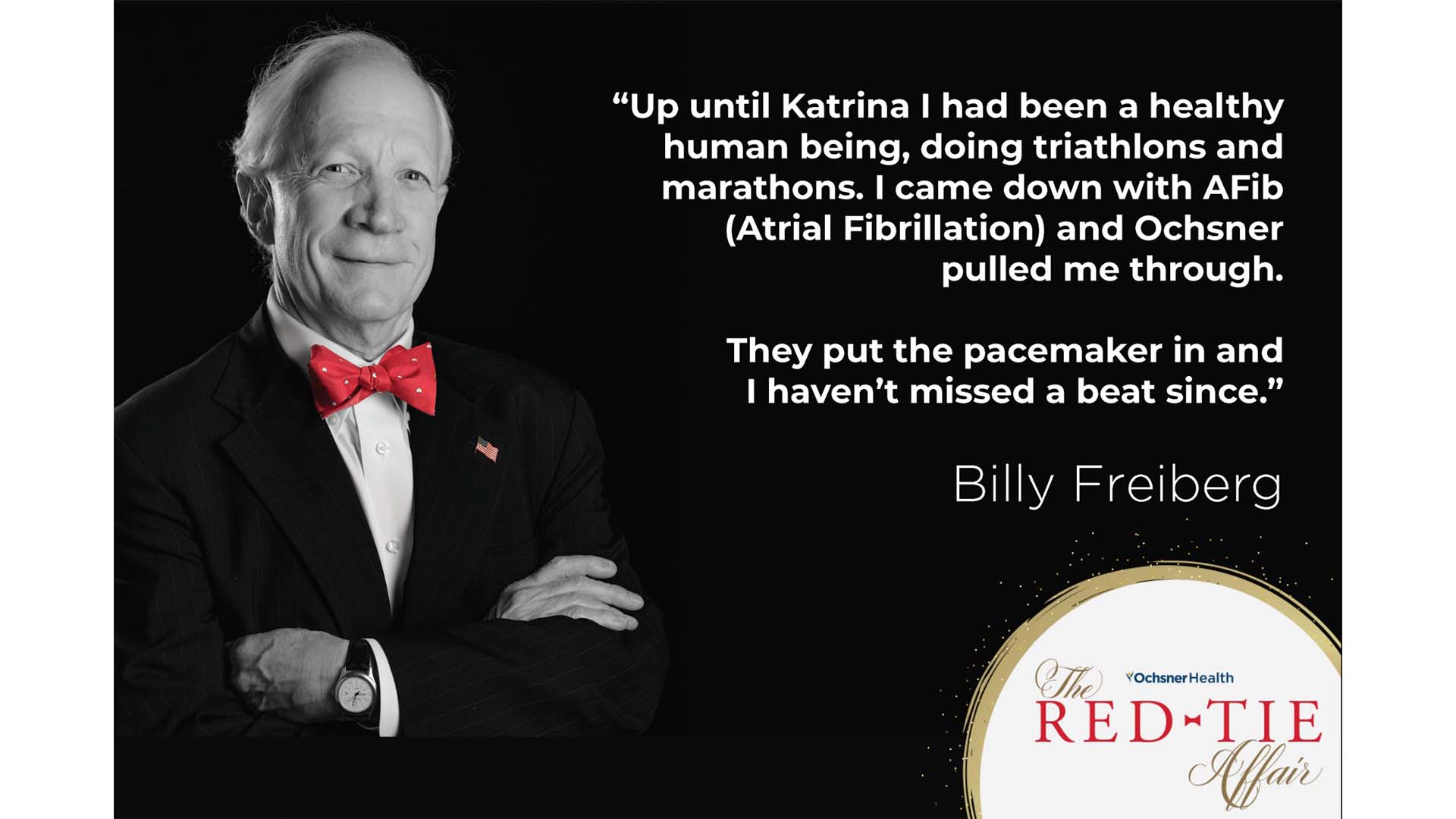 On Saturday March 12, 2022, the Red Tie Affairs will take place at the Louisiana Children's Museum. The event will feature dinner, dancing and much more.
It is the policy of Ochsner Health (Ochsner) that receipt of donations and funding from external organizations shall be independent of the purchase, use or recommendation/referral by Ochsner, or its members, of any third-party organization's products or services. Any donation or funding provided shall be remitted only to Ochsner through the Philanthropy department with the identification of a program recipient, with no funds being remitted directly to any individual connected to Ochsner. Ochsner Health disclaims any and all liability and/or responsibility should anyone contract Coronavirus as a result of their attendance and/or participation at this event. All individuals assume any and all potential risks involved in attending and/or participating in this event.
All event dates are subject to change pending the local COVID-19 status. We are grateful for the guidance from Ochsner Executive Leadership and the COVID-19 response team to ensure we can safely celebrate the accomplishments of JOHVI.
Ochsner Health tax identification number: 72-0502505. Thank you for your support!