The World Naked Bike Ride – New Orleans
June 12, 2021 @ 4:00 pm
FREE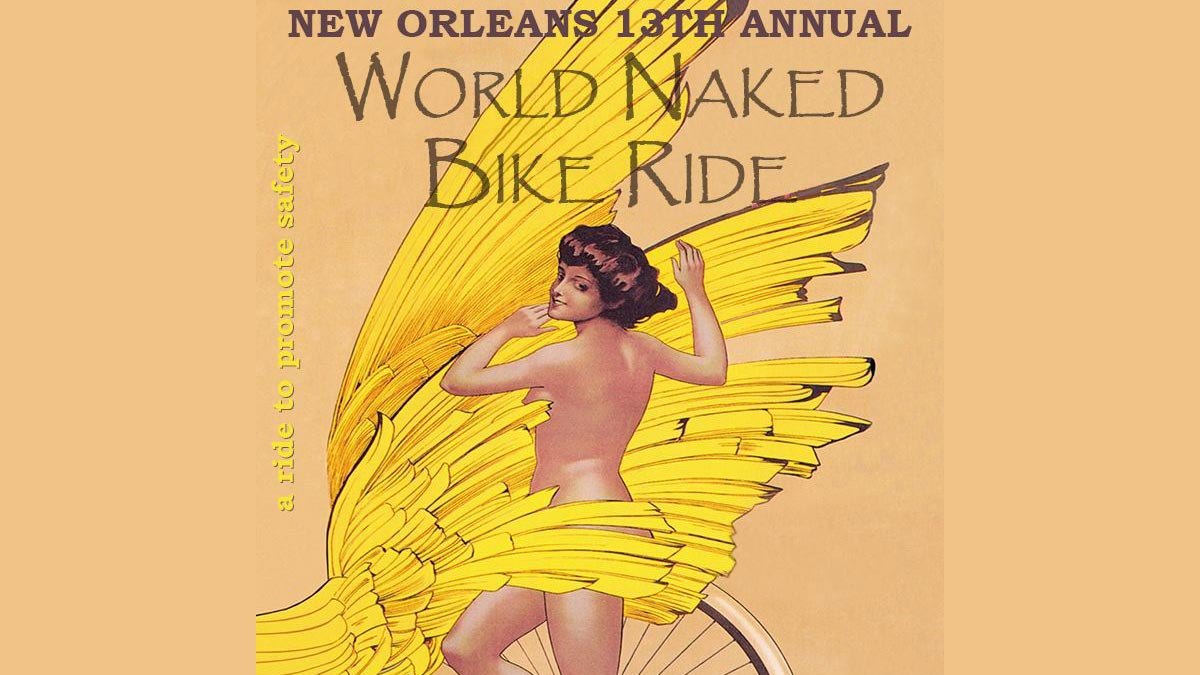 "As Bare As You Dare"
You are invited to ride with us to promote cycling as a vision of a cleaner, safer, body-positive world to the masses.
Our mission is to take to the streets riding nude as the best way of defending our dignity as humans on bikes. We expose just how vulnerable we are as cyclist on our own city streets. We also ride to protest the world's oil dependency, mainly cars, that negatively impacts the environment on this planet. Cycling promotes body awareness. And by cycling naked we declare our confidence in the beauty and individuality of our bodies and the bicycle's place as a catalyst for change in the future of sustainability, transport, community and recreation.
All are welcome! From the shy, to the bold, cyclist, rollerbladers, rollerskaters, skateboarders and even joggers with only one exception, no motorized vehicles.
What to wear? Do not fear! The World Naked Bike Ride dress code is "As Bare As You Dare"…How bare is that? How dare is that? It's all up to you. You decide what you are comfortable with. No one is excluded or discriminated against based on levels of clothing, body paint, or anything else for that matter!
We paint our bodies and decorate our bikes with political messages or beautiful designs to engage the public. Getting people to laugh and smile is a excellent way to connect and share ideas in a non-threatening way. We will pass out fliers informing the public about our message and the laws that are in place to protect us.
It's time to unite and let the fair people of this city know that we are a major part of what makes it great. It's time to join hundreds of like minded people in a free, non-sexual, fun bike ride!
Related Events