Total Life Changes Business Opportunity
February 1, 2020 @ 3:30 am

-

4:00 am

Free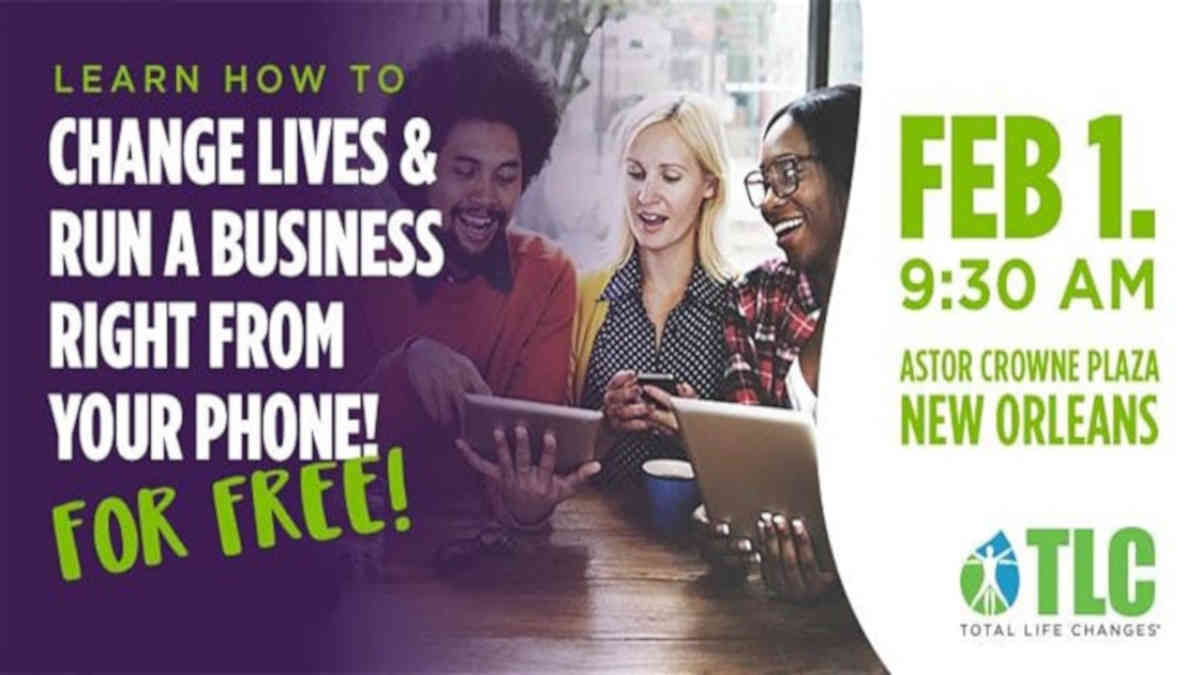 Total Life Changes Business Opportunity
Do you want to build your business from your home? Would you like to make money by just using a
convenient app? Total Life Changes has a simple, proven system that works for everyone, from novice
to expert.
For more information visit: https://www.eventbrite.com/e/90327771797/
What To Expect
Join us for a short 20-minute Business Opportunity meeting at the Astor Crowne Plaza in New Orleans.
We promise to make it worth your time! Doors open at 9 am and the event will take place at 9:30 am.
This is a FREE event, just register at the door! Guests are welcome to stay for the Corporate event
afterward.
We hope you join us and feel what Total Life Changes is all about! We are changing lives one cup of tea
at a time!