Victorian Séance- Mediums connect with you!
November 22, 2020 @ 5:00 pm

-

6:30 pm

$66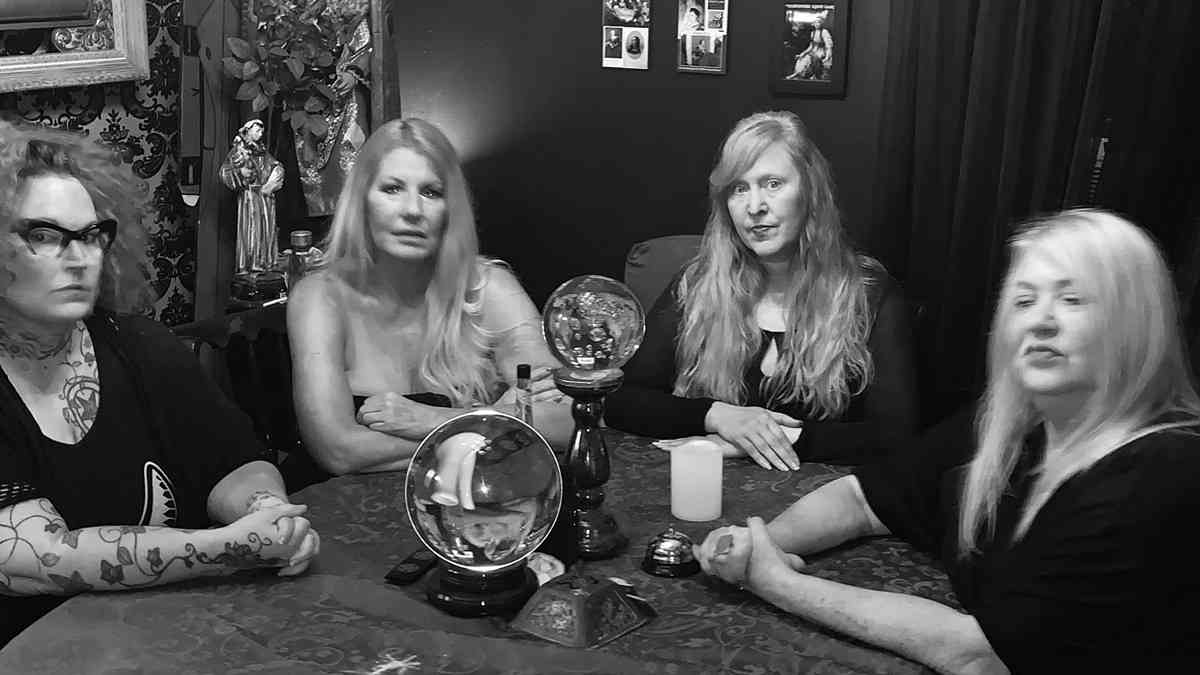 Sit at the Séance table with Bloody Mary and her guest Psychics: 2 Psychic mediums or more wait to connect with you. 8 gather in a circle & connect to the other side. We gather in a very haunted 200 year old building in the French Quarter. Join us as at anew time of 5pm when we open the way and ground into the groove together and invite our spirit guides, your friends and family, great leaders and maybe a few hitchhikers who may stop by to visit on the Séance Parlor! Come Meet our In house mediums Juliet, Andrea,.Gina, Kathryn or special guest as we explore spirit connections and open the circle w prayer and protections.+ Bloody Mary's Voodoo Paranormal methods may also apply! We may examine a haunted object, try for an EVP experiment or … each week we add a different paranormal experiment on top of the tried and true mediumship circle!
Please reserve your spot soon for limited seating is available and this is by advance Reservation Only on Séance Sundays ++
Come See who you can connect with, with us. Our Guests all agree on the meaningful and fun experiences shared in the Seance Parlor with Bloody Mary and fellow mediums.
This small group encounter is designed for the serious minded and we ask you to bring a positive outlook and an open mind.
5:00pm to 6:30pm Sundays by reservations to public .
4 person minimum and 8 maximum on public séance $66 ea. or privately by appointment other times possible
Nat Geo. loves us an said " This is so great and this IS a very real Experience", The Washington Post agrees and raves about us too: Great time. We called on New Orleans founding father Bienville with them on the 300 year anniversary of the founding of New Orleans! Great time!"
We now have Virtual Séance Thursday 3:30pm central on Zoom.
BONUS
This includes a Haunted museum explore too. so come by 5:30 pm to explorer or anytime we are open for self guided at no extra charge with your reservation the museum is included any day!
Come try our tried and true old school paranormal connection Spiritualism methods plus voodoo paranormal sprinkled on top!
Related Events