Wiener Dog Racing
March 12, 2022 @ 1:00 pm

-

5:00 pm

Free – $150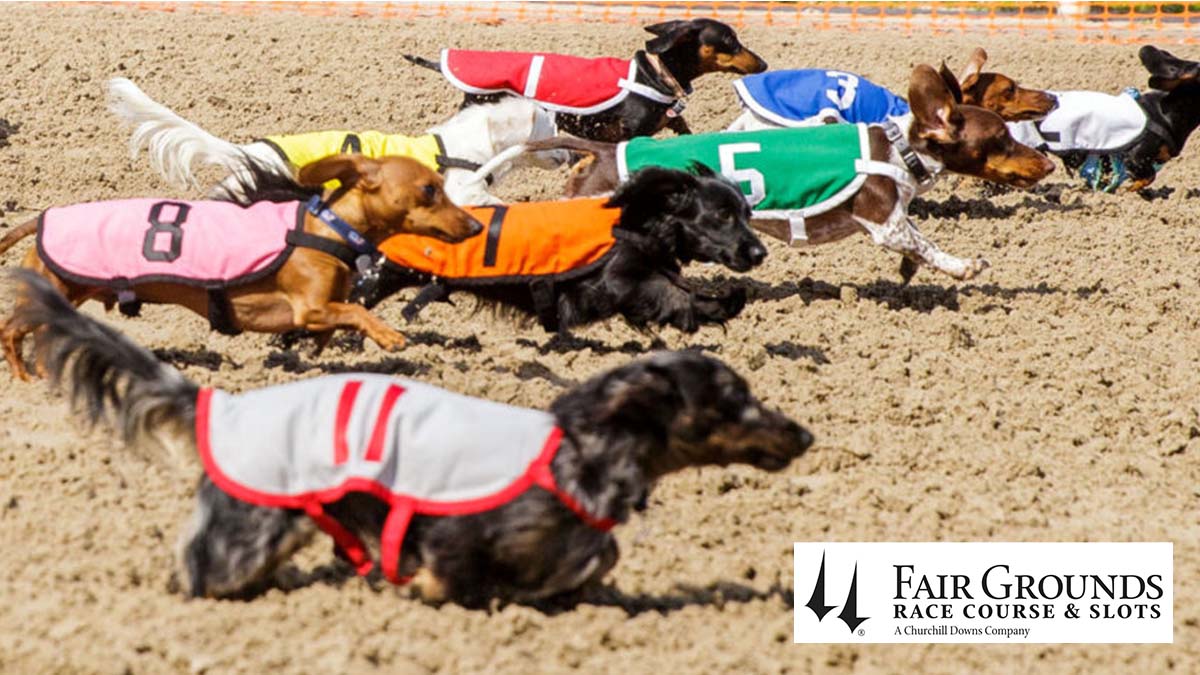 It's BACK!!!! Wiener Dog racing returns to the Fair Grounds Race Course & Slots on Saturday, March 12, 2022, with the first post starting at 1:05pm! Cheer on these tiny turbo-charged canines at the cutest event of the season. There are all sorts of different types of motivation for these little pups to win. Snacks and Squeaky toys all lead the way to entice these little dogs to be the next winner. Come on out and see who will be the next Winner Wiener Dog for the 2022 year. 

Wiener Dog Racing Details
Fair Grounds Race Course
1751 Gentilly Blvd, New Orleans, LA 70119
Clubhouse: Table of 6 $150; Table of 4 $100 with limited service; Box of 6 seats $150
Grandstand: Box of 6 seats $125
ADMISSIONS: General $5 Clubhouse $15
Learn more about Wiener Dog Racing- HERE.
About Fair Grounds Race Course & Slots
Fair Grounds Race Course & Slots, the nation's third-oldest racetrack, has been in operation since 1872. Located in New Orleans, Fair Grounds operates a slot-machine gaming facility and 15 off-track betting parlors throughout southeast Louisiana. Learn more – HERE.