Wizard Fest
November 17, 2021 @ 7:00 pm

-

10:30 pm

$15 – $50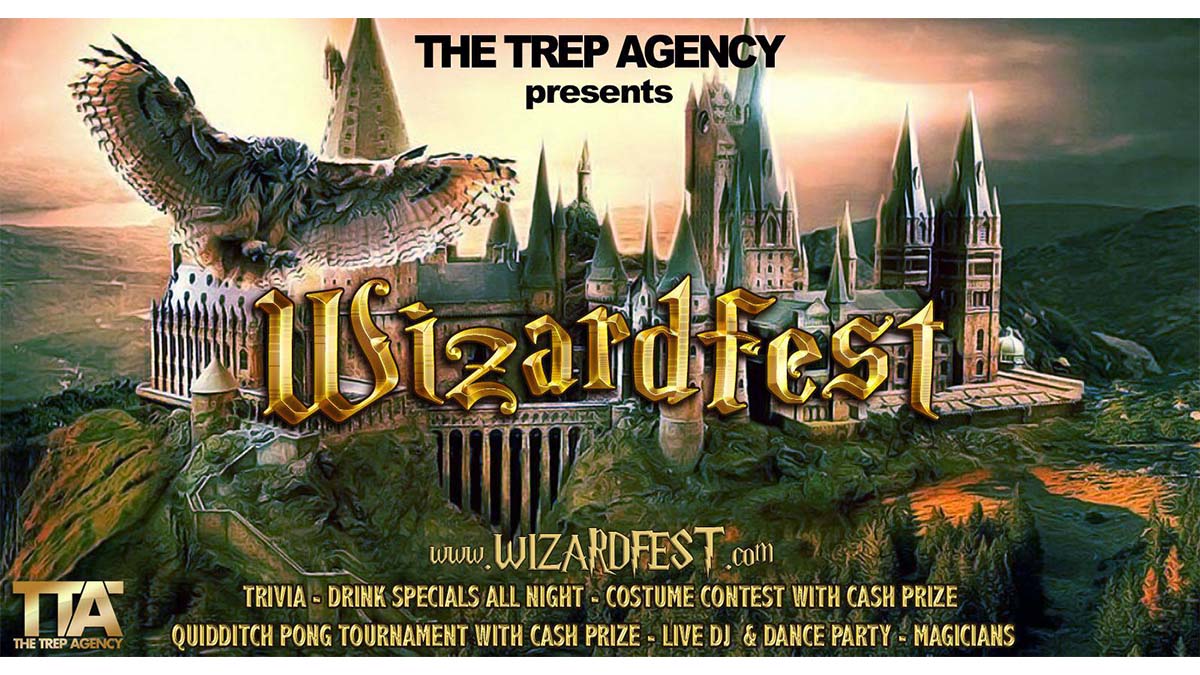 For those of you who thought you'd missed out on your Hogwarts acceptance letter, we are pleased to announce you have mail!
We are tremendously excited to inform you that you have been invited to Wizard Fest, a harry potter themed trivia and themed party!
Please find enclosed a list of all necessary info 
Dont forget to take a trip to Madam Malkin's Robes in Diagon Alley before attending. A reward of 61 galleons, 13 sickles & 10 knuts will be given to the best dressed and you have a chance to win your very own magical prizes by posting on the event wall!
Tag your fellow housemates in the comments for a chance to win a butterbeer, tickets or wizard themed swag!
On 11/17, The Broad Theatre will be hosting a party that includes a costume contest with a Triwizard Tournament that includes Trivia, Quidditch & Scavenger Hunt and other wizard themed games!
There will also be Vendors, Performers and miscellaneous entertainment throughout the event along with themed cocktails and more!
No costume, no worries!
dress in your house colors!
Strictly no admittance of any owls OR cats OR toads.
Festivities include:
• TRIVIA
• TRIWIZARD TOURNAMENT WITH HOUSE WINNER!
• COSPLAY COSTUME CONTESTS w/CASH & PRIZES!
• QUIDDITCH GAMES!
• LIVE DJ & DANCE PARTY
• The Weird Sisters are NOT playing
• The Witch Weekly & WWN (world wizarding network) will NOT be here
• GROUP DISCOUNT FB MESSAGE: 
m.me/wizardfestofficial
• CONTACT
[email protected]
– Yours sincerely,
Minerva McGonagall
Deputy Headmistres
Related Events