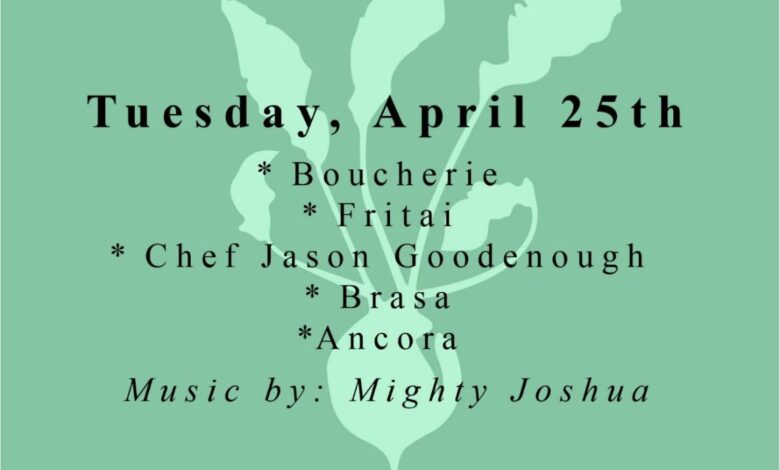 April 25, 2023 |
Come out and enjoy some great food, drinks, and music in Paradigm Gardens' oasis in Central City!
Ticket price includes entry, and all food, drink, and musical entertainment for the evening.
Feel free to BYOB! Must be 21 to drink.
This event is outside in a garden!
**Staggered entry time to ensure the line runs smoothly**
TUESDAY, APRIL 25th
Restaurants Ancora,Boucherie, Fritai, Brasa, and Chef Jason Goodenough will be serving up award-winning food from the oven and grill while nationally touring band Mighty Joshua serenades on stage. The fantastic Miel Brewery will be providing the beer, Cathead Vodka and Roulaison Rum will be serving garden-fresh cocktails.
thanks to our fantastic partners:
Cathead Vodka, Roulaison Rum, Miel Wine
Tickets click-》HERE