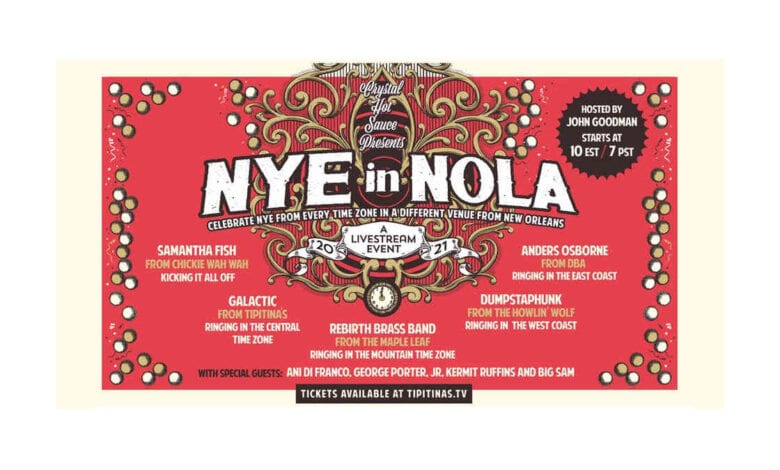 Have  you missed all of the wonderful concerts at Tipitina's? Well, this is your chance to enjoy so many and all on New Year's Eve! Tipitina's presents the NYE in NOLA to bring us into the 2021 New Year. Celebrate New Year's Eve from every time zone in a different venue from New Orleans. The event is hosted by John Goodman.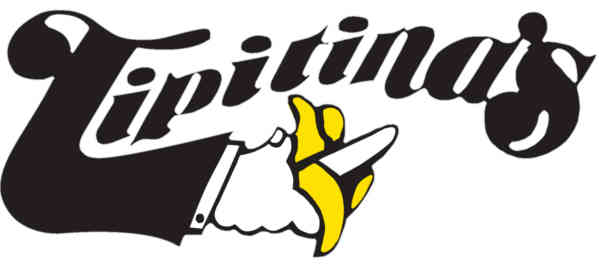 This is a live Virtual event that starts at 9PM central (New Orleans Time). Virtual guests can enjoy Samantha Fish (From Chickie Wah Wah) kicking it all of, Galactic (From Tipitina's) ringing in the central time zone, Rebirth Brass Band (From the Maple Leafe) ringing in the Mountain Time Zine, Dumpstaphung (From the Howlin' Wolf) ringing in the West Coast , and Anders Osborne (from DBA) ringing in the East Coast. There will also be some great special guests that include ANI DI FRANCO, GEORGE PORTER, JR., KERMIT RUFFINS, and BIG SAM. 
NYE In NOLA Tickets
The tickets for this event start at $19.99. Get your tickets and more information – https://www.tipitinas.com/e/nye-in-nola-133381290029/.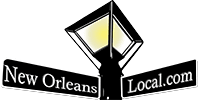 New Year's in New Orleans is a wonderful time of year. There is so much going on from parties everywhere to lots of great food. It truly is the most wonderful time of year. When it comes to what to do during this time, look no further than New Orleans Local. We will let you know everything going on for everyone during all of the New Year's Celebration during holidays. Check out our calendar – HERE.