This is not your typical Mardi Gras parade: 'Tit Rəx is a walking parade that features decorated shoebox-sized floats. This parade will be marching through the Marigny on Sunday, February 9th starting at 4:30 pm.
For more information visit: https://titrexparade.com/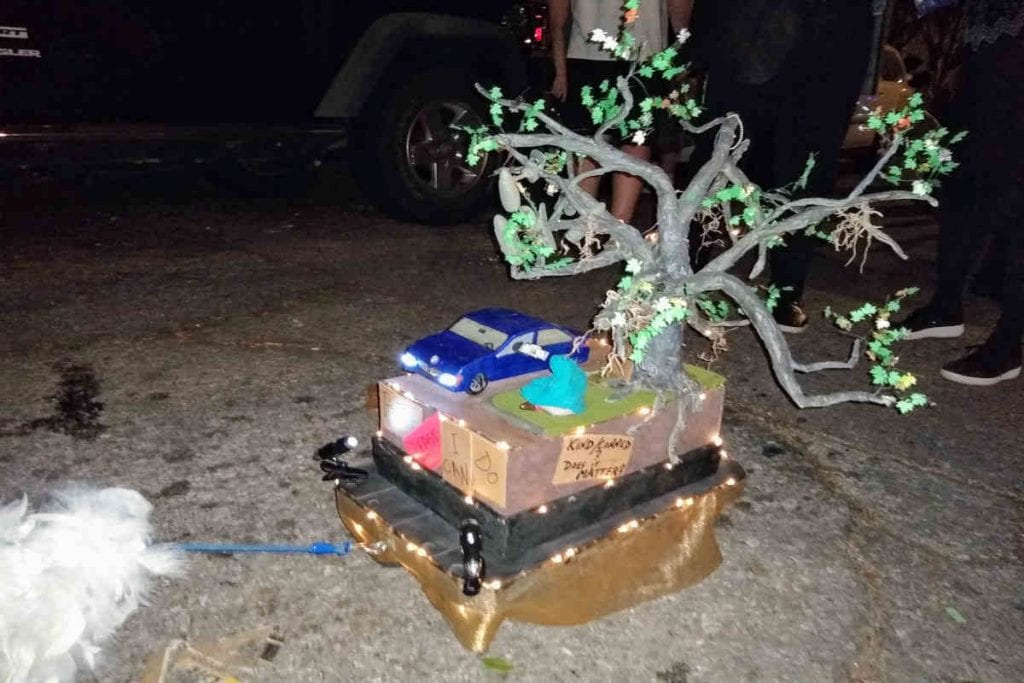 About Tit Rəx
'Tit Rəx was originally inspired by Bacchus. The founders of 'tit Rəx wanted to take a minimalist approach to the Carnival season when on some nights several huge Krewes roll with throws that have become at times physically hazardous to parade goers. The Krewe's motto is 'That's a little much. They say group of artists, teachers, businesspeople, workers, and bon vivants founded the the 'micro krewe' back in 2008.
As you may have guessed the name 'tit Rəx is derived from the French and Cajun word for small: petite. Members decorate shoeboxes which are their floats and pull those down the parade route.
'Tit Rəx starts rolling just outside of St. Roch Tavern, one block up from St. Claude. The krewe then marches down St. Claude to Music St.. They head down Franklin to Royal St. where they usually take a break. Then they continue on Royal to Mandeville and roll to Burgundy. That's where 'tit Rəx takes a left, then a quick right up Marigny. The krewe's final destination is the Allways Lounge.