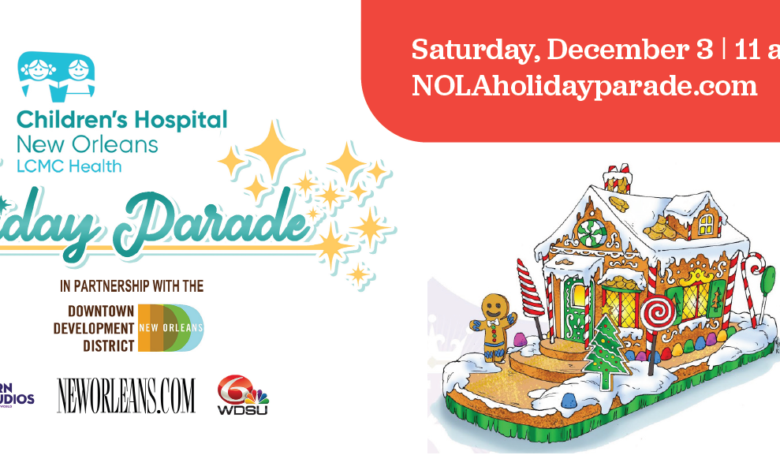 December 3, 2023 |
A first-of-its-kind, family-centered Holiday Parade starting from The French Market through Downtown, and ending with a holiday experience and concert in Lafayette Square from 1-3 pm!
Kern Studios is partnering with Children's Hospital New Orleans, the Downtown Development District, WDSU and many other supporters to bring a world class holiday parade to the City of New Orleans. The holiday parade will be a first-of-its-kind for New Orleans, with custom-design holiday themed floats that include animatronic props, intelligent lighting systems, special effects, and audio systems. The parade will also feature several high-flying helium balloons for the first time in the New Orleans market, as well as featuring all the world-renowned marching groups and bands that the citizens of New Orleans have come to love – all in the holiday spirit.
The Children's Hospital New Orleans Holiday Parade will begin at the corner of Esplanade Ave. and N Peters St., traveling N. Peters to Decatur through the vibrant French Market toward Jackson Square and Oscar Dunn Park, where it will bring the joy and magic of the holiday season to life. The parade will then make its way back to N. Peters, turning right on Canal St., and left on St. Charles Ave. where it will end in front of Lafayette Square. The holiday festivities will continue from 1-3 pm with music from Rebirth Brass Band, photos with Santa, food and more in the square.