Democracy Community Day
July 8 @ 10:00 am

-

2:00 pm

Free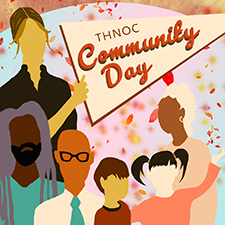 Visitors of all ages are invited to a special Community Day celebrating two new exhibitions centered on democracy, citizenship, and the right to vote! "Yet She Is Advancing": New Orleans Women and the Right to Vote, 1878–1970 tells the decades-long story of the New Orleans women who for nearly 100 years persisted in their struggle to obtain suffrage. American Democracy: A Great Leap of Faith, a Smithsonian traveling exhibition that explores the challenges and triumphs that generations of Americans encountered as they sought to create a government based on the sovereignty of the people.
Hands-on fun includes:
Make your own suffragette sash or design a campaign button.
Take a special tour or complete a scavenger hunt in the exhibitions. Cast your vote on unique topics and take a voter registration test.
The first 200 visitors get to take home a Hubig's Pie!
Special Guest: Gaynell Brady, owner of Our Mammy's
Gaynell Brady will share stories about her great-grandmother Florence Jefferson while wearing early 20th-century clothing. Florence Jefferson was a baker and domestic servant who lived and worked in New Orleans in the early 1900s. With a focus on the women of her family, Brady will give insight into how they worked and lived in New Orleans before, during, and after the suffrage movement. She will also demonstrate how their contributions and sacrifices led to the first registered voter in her family.
Registration is not required.