Mr. Legs XXIII Presented by Oscar J. Tolmas Charitable Trust
July 22 @ 6:00 pm

-

10:00 pm

$50 – $125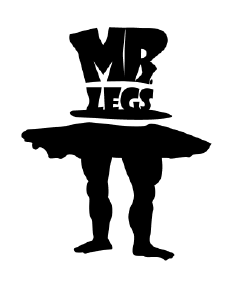 Truly a one-of-a-kind fundraiser, Mr. Legs is a beauty pageant you don't want to miss! Male contestants strut their stuff on stage showing a little leg for charity, but who will raise the most money for Bridge House / Grace House and take home the coveted title of Mr. Legs XXIII! Find out who will take home the title and who the celebrity judges will name Skinniest Legs, Hairiest Legs, Sexiest Legs, Rookie of the Year, and more! In addition to the show put on by contestants, the event also features remarkable food from local restaurants, an open bar*, and more!
*Open bar is 6 – 8PM for all attendees and 6 – 10PM for VIP ticket holders in the VIP area.
Contestants
2023 CONTESTANTS: Tony Bertucci, Jeff Carlson, Steve Carnes, Roberto Espinoza, Ryan Haydel, Travis Henthorn, Chris Kazik, Benjamin Morrissey, Jonathan Porter, Matt Shine, Michael Zarou
To cast your vote, make sure to pledge your ticket purchase, sponsorship, and/or donation to your favorite contestant! $1 = 1 Vote and the Contestant who raises the most money for Bridge House / Grace House will take home the coveted title of Mr. Legs XXIII! You must first make your selection, then below the required Billing Address fields you will find the dropdown menu to cast your vote. If you do not see the name of your favorite Contestant, please email [email protected] to cast your vote.
TO DONATE DIRECTLY TOWARDS A CONTESTANT'S FUNDRAISING, WITHOUT THE PURCHASE OF A TICKET AND/OR SPONSORSHIP, CLICK HERE!
Online Contestant Donations Close at 9PM on July 22.
Tickets
Tickets are available online until Thursday, July 20 at 12PM. General Admission Tickets ONLY will be sold at the door for $65. *VIP Tickets are limited and will sell out prior to July 20.*
General Admission: $50 in advance ($65 at the Door)
VIP: $125 (Includes VIP Area on the second floor with balcony viewing of the performances, exclusive VIP restaurant, and complimentary bar from 6-10PM.)
Tickets click -> HERE
Physical tickets will be mailed to the address provided at check out for all purchases (tickets and/or sponsorships) on or before Friday, July 7; names will be added to Will Call for all purchases after July 7 until online sales end. If you made your purchase on or before July 7 and still have not received your tickets in the mail, please email [email protected]; you can also head straight to Will Call upon arrival at the event, as they will have a master list of all tickets/sponsorships purchased.
Contact
For more information, contact Stephanie Clary, CFRE at (504) 821-7134 or [email protected].