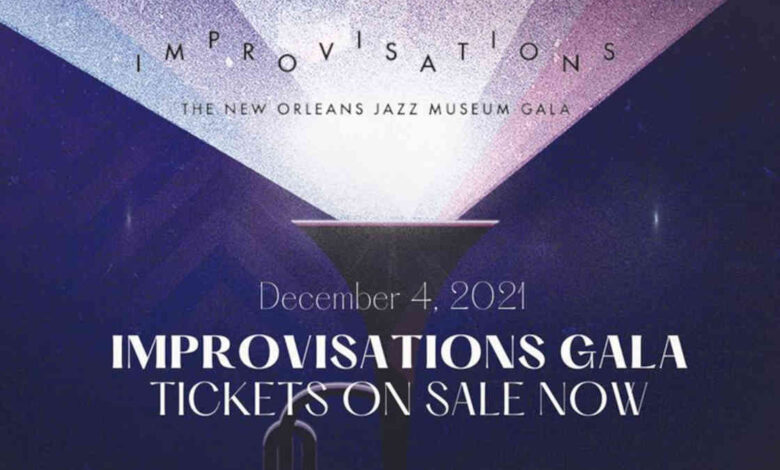 The New Orleans Jazz Museum will host the 4th Annual Improvisations Gala  at the museum located at 400 Esplanade Avenue, New Orleans, on Saturday, December 4, from 7:00 pm to 11:00 pm. The Gala will feature an exciting mix of some of the finest local and national musical talents, spectacular New Orleans cuisine, a selection of coveted auction items, and a dazzling Sound Collage installation — all on the grounds of the New Orleans Jazz Museum.
The Patron Party will take place from 7PM to 8PM in the Decatur Street Courtyard with an exclusive balcony concert by Trumpet Mafia, accompanied by the N'Awlins D'awlins Baby Dolls and the Original Wild Tchoupitoulas Indians led by Big Queen Mary K. Stevenson. The Patron Party will also feature craft cocktails with Beam Suntory, a Beattie's martini bar, and passed hors d'ouevres, and champagne from our exclusive champagne sponsor Frerejean Frères.
The full Improvisations Gala will open to ticket holders at 8PM and will showcase a stellar line-up including George Porter, Jr. & Runnin Pardners, Charmaine Neville Band, Bo Dollis, Jr. & The Wild Magnolias, Corey Henry & The Treme Funktet, Gabrielle Cavassa Band, Jelani Bauman Band with Jesse McBride, Herlin Riley and Gregg Stafford, Mahmoud Chouki Band with Oscar Rossignoli and special guest Detroit Brooks, special choreographed performances by the NOLA Chorus Girls and more.
For people who would like to see the event, there will be Free streaming that will begin at 7:30 PM and end at 9:30 PM. 

This will be one of the best events of the season with great food, talent and lots of entertainment. Get your Tickets – HERE. 
PATRON PARTY | 7–8PM
Improvisations will kick off at 7:00 pm with an exclusive Patron Party, featuring cuisine, cocktails, and a private Balcony Concert performance by Trumpet Mafia.
GALA GENERAL ADMISSION | 8–11PM
General Admission for the Gala will begin at 8:00 pm and will feature a stellar line-up that includes Herlin Riley, Mahmoud Chouki, Oscar Rossignoli, Charmaine Neville, Corey Henry & The Treme Funktet, Bo Dollis, Jr. and The Wild Magnolias, Gabrielle Cavassa, and George Porter, Jr. & Runnin Pardners among others. In addition to a brilliant celebration of the finest in local music, guests can walk amongst a dazzling showcase of illuminated installations, sculptures, and dance performances as part of The New Orleans Jazz Museum's Sound Collage experience.
COVID-19 PROTOCOLS
Under current City of New Orleans guidelines, attendees will be required to provide proof of COVID-19 vaccination upon arrival or a negative PCR test taken within 72 hours of the event. Guests are encouraged but not required to wear a mask indoors unless actively eating or drinking.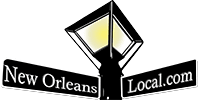 New Orleans Local is your best resource for the latest events happening around the city. If you like the theater, we've got you covered with all sorts of great safe events and lots of virtual events. Whether you are looking for festivals, parties, theater, charity events or events for kids, we have everything you need to be in the "know."  Our Calendar of Events welcomes any organization or business to submit events and happenings – HERE – to help let our community know what is happening around town. Everybody knows about Mardi Gras, but do they know about the latest charitable event, local marathons, holiday events, or reveillon dinners? Submit your event with a great photo, so we can let people know what events you want to help to promote in the New Orleans area.  Laissez Les Bons Temps Rouler!