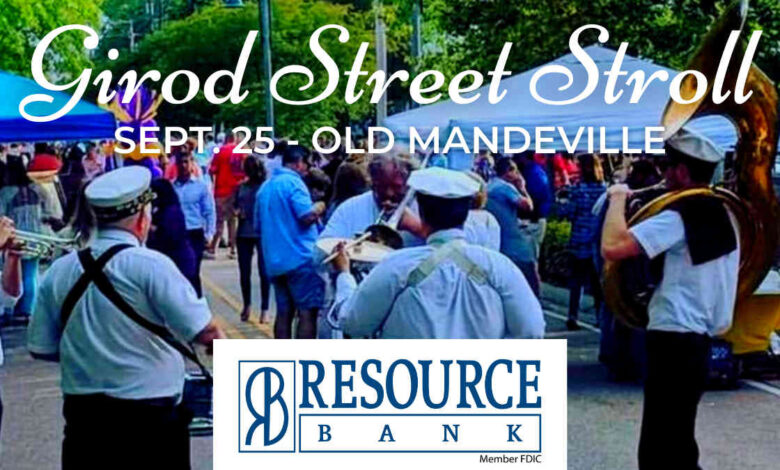 Mark your calendars now for the 5th Annual Girod Street Stroll in Old Mandeville. The stroll will take place on Saturday, September 25 (Rain Date: September 26) from 5 to 9pm from the Mandeville Trailhead to the Lakefront. Guests will enjoy more than 20 stops along the stroll featuring tasting plates by top local chefs, or classic cocktails like Mint Julep, French 75, and Old Fashioned. Each cocktail stop will put their own creative spin on these New Orleans favorites. 
Although this event is normally hosted in the spring of each year, we're grateful to finally be able to bring the Girod Street Stroll back to Old Mandeville for a fall edition. It is one of Mandeville's most popular annual events, as it showcases our local businesses and restaurants, our artist community, and our vibrant culture.

~ OMBA Board Member Andre Judice

Girod Street Stroll Details
Patrons must purchase a commemorative stroll cup online ($40), which is their ticket to sample all food and beverages at the event. A limited number of tickets are available. Tickets can be purchased online at www.oldmandevillebiz.com, and cups can be picked up at the corner of Girod and Monroe Streets (near The Rusty Pelican) beginning at 3:30PM on the day of the event. All patrons must show their photo ID and e-ticket or printed ticket to pick up their cup. Participants must be at least 21 to participate, and no patron can pick up another patron's stroll cup.
For more information or to purchase tickets, visit www.oldmandevillebiz.com. 
About the Old Mandeville Business Association: Old Mandeville Business Association (OMBA) is a non-profit organization made up of a network of businesses in the Old Mandeville area and resident members which share the same commitment to serve, support, and advance the interests of local commerce while remaining true to the unique, soulful spirit of the Old Mandeville community.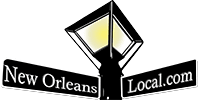 New Orleans Local is your best resource for the latest events happening around the city. If you like the theater, we've got you covered with all sorts of great safe events and lots of virtual events. Whether you are looking for festivals, parties, theater, charity events or events for kids, we have everything you need to be in the "know."  Our Calendar of Events welcomes any organization or business to submit events and happenings – HERE – to help let our community know what is happening around town. Everybody knows about Mardi Gras, but do they know about the latest charitable event, local marathons, holiday events, or reveillon dinners? Submit your event with a great photo, so we can let people know what events you want to help to promote in the New Orleans area.  Laissez Les Bons Temps Rouler!