Hurricane Ida not only impacted everyone's two-legged family, but also the four legged ones too. The Louisiana SPCA has taken in more than 180 animals. The normal stray-hold period in Orleans Parish is three days from intake, but the Louisiana SPCA has extended the hold period to September 8. If you have a lost pet, check out the Louisiana website – HERE.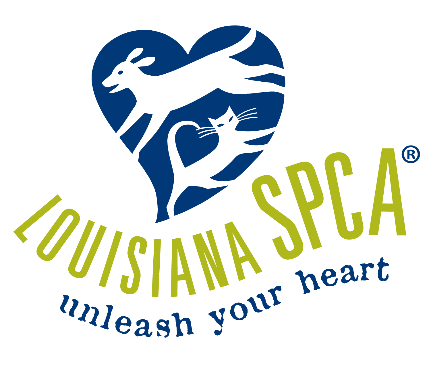 Once a stray animal has been held for the three-day stray-hold window the Louisiana SPCA becomes the legal owner and can determine the best placement option for that animal, including adoption. All animals taken in since Hurricane Ida can be viewed at www.louisianaspca.org/strays.
Reunite With Your Lost Pet Options
If you see your pet on the Louisiana SPCA's website, here's what you should do.
Immediately fill out a lost report at www.louisianaspca.org/lost. If you are unable to fill out the report yourself, call 504.368.5191 for assistance.
Once the report is received, someone from the Louisiana SPCA will contact you within 24-hours to set an appointment to reclaim your pet.
If you do not see your pet on the website, don't give up yet. There are three more steps you should take:
Complete a lost report with us at www.louisianaspca.org/lostreport to fill out a lost report or call us at 504.368.5191. We cross-reference our lost reports with our found ones filed and the animals in our care.
Post lost pet information on your Nextdoor group and on Lost and Found Facebook groups. It is possible your pet may be at a neighbor's home being cared for rather than being at the shelter.
Additional tips to find a pet can be found at: www.missionreunite.com
Please note that the Louisiana SPCA is still closed to the public but is operating lost and found services by appointment and is responding to all calls for animal control services. For the most up-to-date information about the Louisiana SPCA's operations visit www.louisianaspca.org/ida or call 504.368.5191.
The Louisiana SPCA is a 501(c)(3) nonprofit organization dedicated to promote, protect and advance the well-being of Louisiana's companion animals. As the oldest and most comprehensive animal welfare organization in the state, the Louisiana SPCA impacts more than 73,000 homeless and companion animals annually. For more than 130 years, the Louisiana SPCA has been committed to serving the needs of the people and animals in the community and across the region as a 4-Star Charity Navigator rated nonprofit ranking in the top 1% nationally and a Platinum Seal of Transparency from Guide Star. For more information, call 504.368.5191 or visit www.louisianaspca.org.