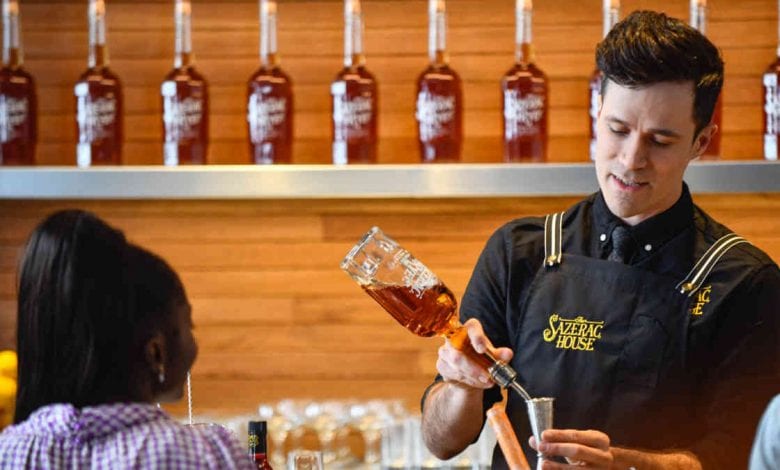 Have you ever wanted to learn how to make craft classic cocktails? Well, the Sazerac House cordially invites you to a unique event that is definitely spirited – Virtual Tastings. Every week through December, the Sazerac House will be offering a little bit of cocktail advise and education online. It is FREE to participate and cocktail kits are available for purchase with curbside pickup. Each tasting class will be approximately 45 minutes and all guests must be 21 to participate.
Virtual Tastings Events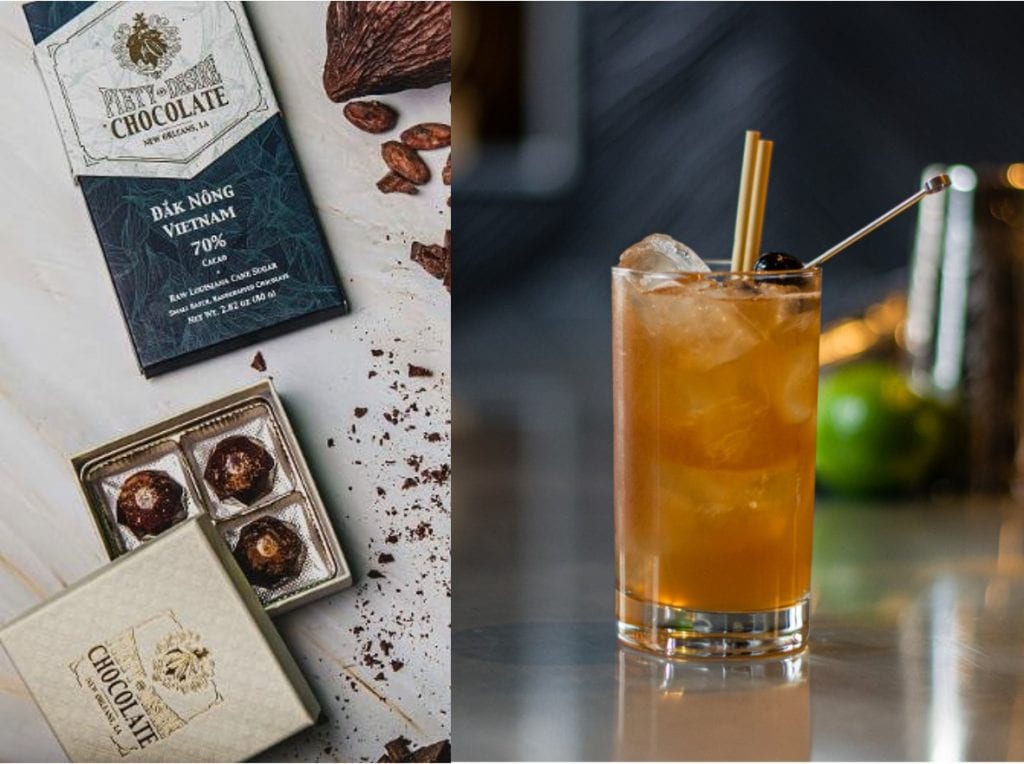 Cocoa & Cocktails: Rum
Tuesday, November 10, 2020
5:00 pm – 6:00 pm
This virtual cocoa and cocktail event will encourage guest to explore the decadent pairing of history and flavor with a guided tasting of locally made Piety & Desire chocolates with rums and cocktails steeped in Caribbean tradition. Guests will taste their way through an expert pairing learning the art of blending both rum and chocolate. The cocktail kits include: Myers's Rum, Peychaud's Bitters, Lime, Sugar and Chocolates. Learn More HERE.

Drink & Learn: Prohibition
Tuesday, November 17, 2020
5:00 pm – 6:00 pm
Have you ever wanted to know why Federal Agents dubbed New Orleans as the "Wettest City in America?" In this spirited seminar. Learn the secret to making a great tasting cocktails born out of Prohibition in New Orleans, no matter where you live. Learn more
HERE
.

Walking With Whiskey
Wednesday, November 18, 2020
5:00 pm – 6:00 pm
Join our distillery team for an in-depth journey through the whiskey making process & learn how to make a signature Sazerac Rye cocktail. Learn more
HERE
.

Build An Old-Fashioned Bar
Wednesday, November 25, 2020
5:00 pm – 5:45 pm
Do you like an Old-Fashioned Cocktail? Join us for a virtual exploration of this versatile cocktail and how to build your own Old-Fashioned bar at home for the holidays. Learn more HERE.

Strike Down Social
Saturday, December 5, 2020
5:30 pm – 8:00 pm
Join us as we celebrate the strike down of Prohibition with a spirited presentation by Drinks Historian Dr. Kristen Burton. Discover the lore and legend of boozy personalities and Prohibition-era cocktails while learning how New Orleans remained the "wettest city in America." Speakeasy surprises await as we toast to Repeal Day and the continuation of cocktail culture! Learn more
HERE
.

Drink & Learn: Creole Holiday Traditions
Tuesday, December 8, 2020
Let's celebrate the holidays together as we learn about cocktail recipes and Creole history that pay homage to the New Orleans holiday delights. Learn more
HERE
.

Thursday, December 10, 2020
5:00 pm – 5:45 pm
Have you ever wanted to see the bottling process of Whiskey? Participate in the bottling process of Sazerac Rye Whiskey and learn how whiskey is made and what makes it the perfect spirit to toast with during your next holiday celebration. It includes a personalized bottle of Sazerac Rye Whiskey. Learn more
HERE
.

Cheers to Cheese: Holiday Gatherings
Tuesday, December 15, 2020
There is something great about cheese and cocktails…. This holiday themed cheese and cocktail tasting explores spirited pairings that will be perfect at your next holiday gathering. Join St. James Cheese Company and our Sazerac House cocktail experts as we toast to the holidays. Learn more
HERE
.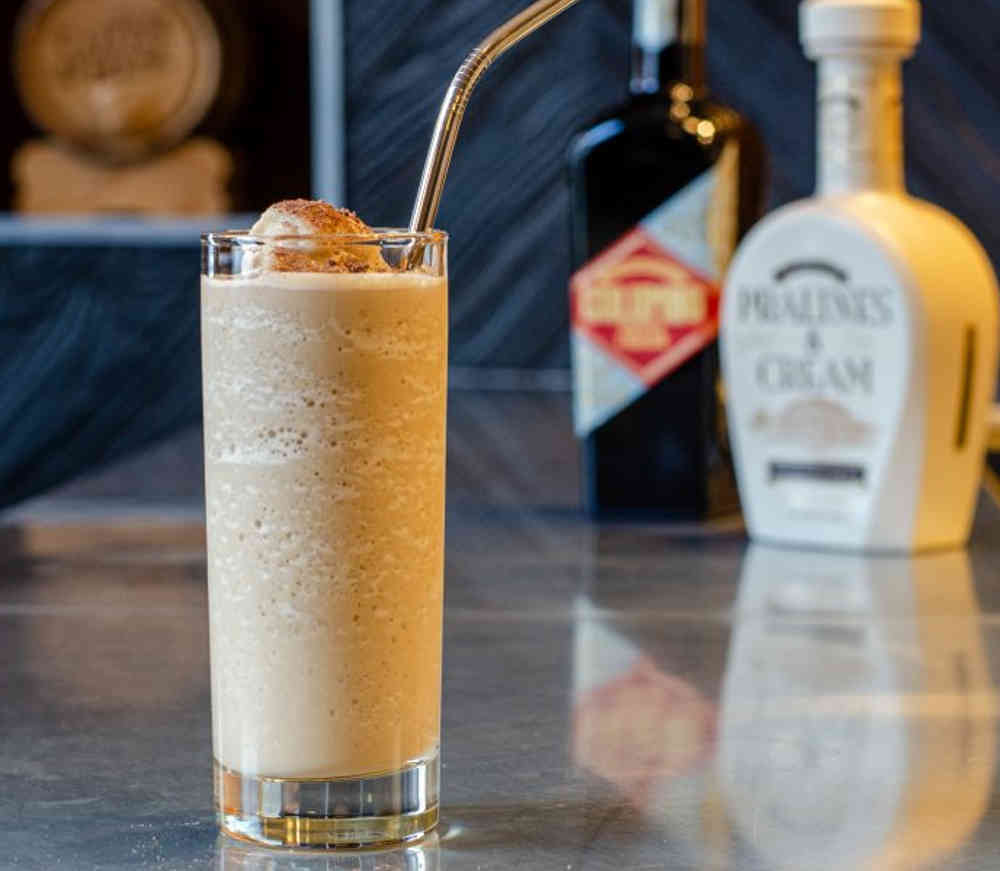 Virtual Coffeehouse Cooler
Wednesday, December 16, 2020
5:00 pm – 5:45 pm
One of the easiest ways to make a quick batch of cocktails is to blend them. This month, the Sazerac House will present the "Mudslide" cocktail. Allegedly invented in the 1950s in the Cayman Islands, the Mudslide was, and still is, a mainstay of Americana chain restaurants. Originally a blend of vodka, coffee liqueur, and Irish cream, some bartenders were known to toss in a whole scoop of vanilla ice cream! Coined by singer Jimmy Buffet, the term "boat drinks" usually refers to cocktails that can be made easily by throwing together just a few ingredients. Learn more
HERE
.