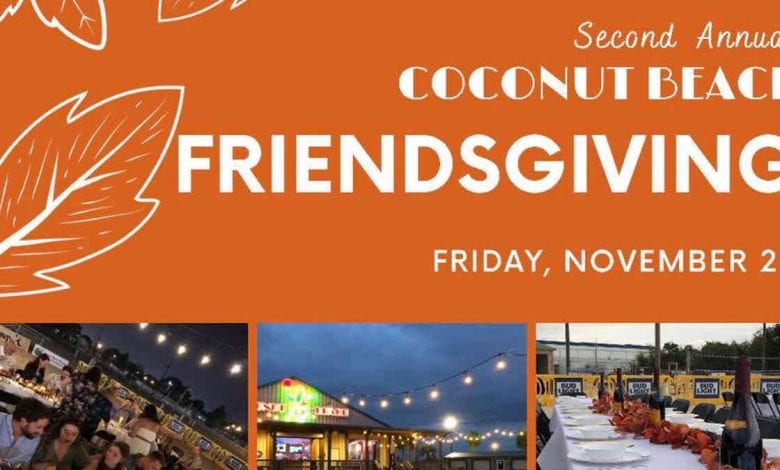 Are you ready for some Coconut Beach fun? On Friday, November 20, 2020, from 7pm until 10pm, Coconut Beach will be hosting their Second Friendsgiving Feast. Coconut Beach is located at 100 Coconut Beach Ct in Kenner. It is their first seated, reception style menu in honor of Thanksgiving. The feast is all you can eat and drink.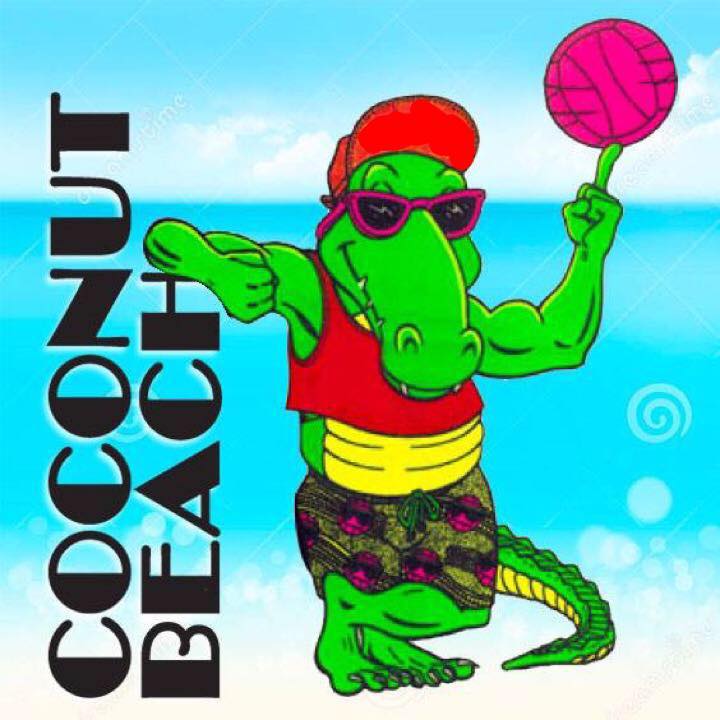 2nd Annual Friendsgiving Feast
Come celebrate with your closest friends and volleyball family. Dress is your best resort wear and join your friends for dinner under the stars. The Coconut Beach Friendsgiving Feast will have a great menu prepared by Chef Bull & Rob. The menu will have some of your favorite classic dishes. You can make your reservation on our website NOW at the following link: http://coconutbeachla.com/shop/friendsgiving-2020. Hope you can make it out to this year's 2nd Annual Friendsgiving Feast.
Coconut Beach is a fun place that locals have gone to for years. But, did you know that it was not always located in Kenner? It actually was located in New Orleans.
Coconut Beach was established in 1988 and was located in the West End area. After hurricane Katrina, the Army Corps of Engineers appropriated the property for the 17th Street Canal Pumping Station. After a very long search, Coconut Beach Volleyball complex found a new home in Kenner. Did you know that Coconut Beach has a Juniors Volleyball league? There are also lots of Winter Leagues for Men, Women, and CoEd teams.
Don't miss out on anything happening in New Orleans. What are you doing during the holidays? Find out some great options on the New Orleans Local Events Calendar – HERE. New Orleans Local is your best resource for the latest events happening around town. Are you looking for parties, theater, festivals and anything else? We have everything you need in one location.
Laissez Les Bons Temps Rouler!