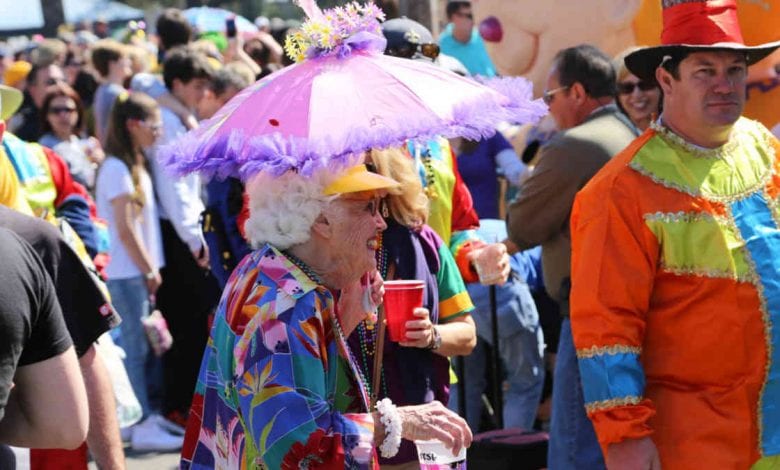 Mardi Gras parades are so much fun to go to during the New Orleans Carnival Season. The best thing about the parades are they are FREE with hours of fun. There are a variety of different sized Mardi Gras parades and depending on the number of members, floats, dance groups and bands, the duration of the parade varies. You can expect a parade to last between one and four hours, but don't forget you need to arrive early and it may take a little while to get back to your car after the parade. But, this means you have to come prepared. So, what should you bring to a Mardi Gras Parade? Let's talk about some of the best items that you need to add to your Mardi Gras Parade packing list.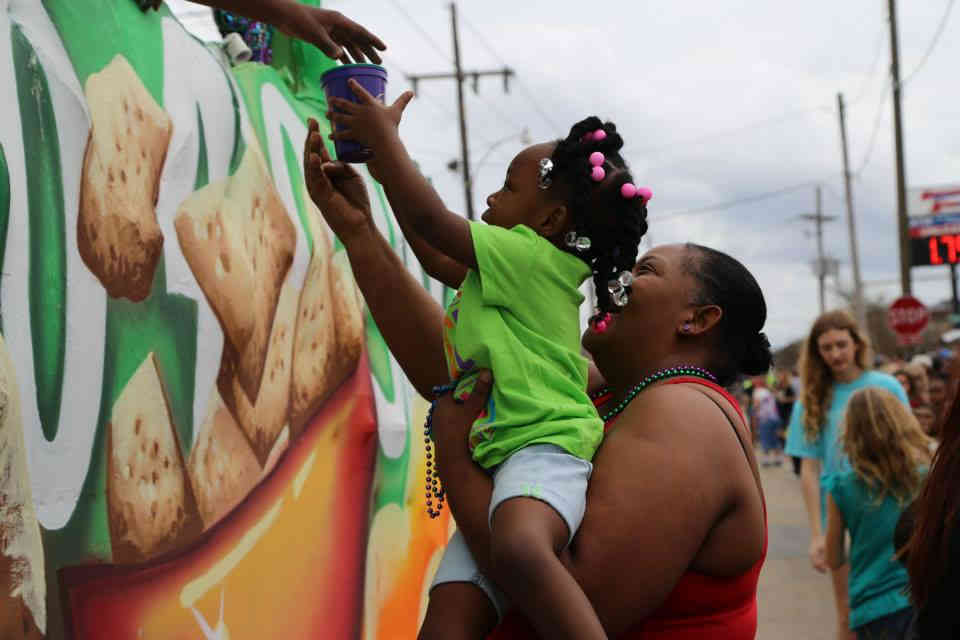 Bags
You can hold a lot of beads on your neck, but after a while, they really get heavy. Plus, the beads can pull on your hair and give you a neck ache. So, we recommend bringing a bag or two. Now, the type of bag is up to you. Some people bring huge trash bags, others just bring a plastic grocery bag, and then there are people who have customized Mardi Gras Bags. Anything will work to bring to the parade to carry your loot, but remember, the bigger the bag, the more stuff you will have to bring back to your car or hotel. Whatever type of bag you choose, just remember to bring it to the Mardi Gras parade.
Food & Drinks
You will be able to find food along the parade routes. There are restaurants, street vendors, food trucks, Daiquiri Shops and more for you to choose from, but you may want to have some additional snacks and drinks. Also, many of the restaurants, bars and other establishments will most likely have long lines.  Many locals will bring ice chests (with wheels) with them filled with water, soft drinks, and adult beverages that double as a great seat during the parade. Don't forget cups, ice, wine opener, and bottle opener to bring to the Mardi Gras Parade. If you have children with you, definitely stock up on snacks, waters and other beverages to bring to the Mardi Gras parade.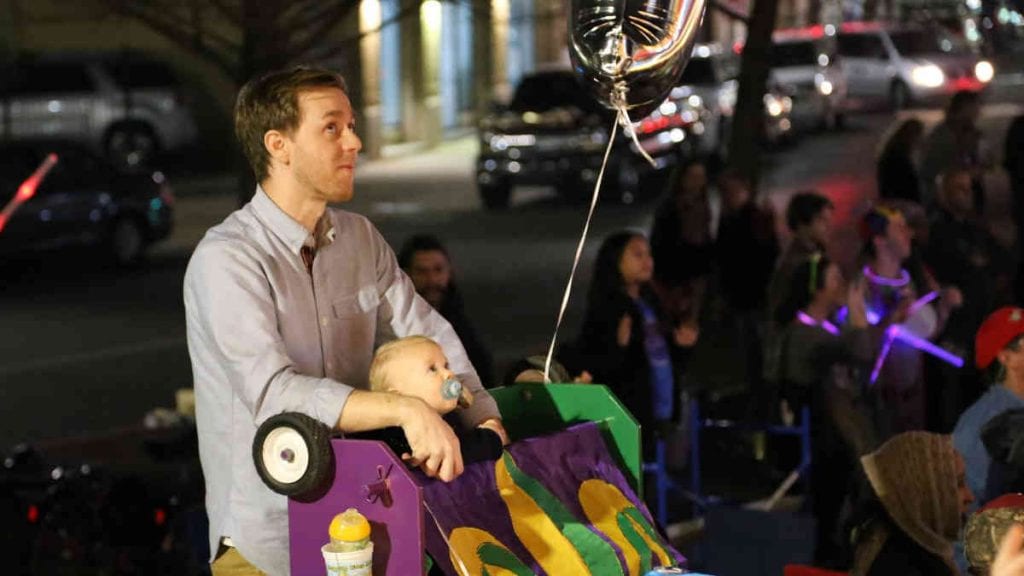 Hat, Sunglasses & Sunscreen
Don't forget a hat, sunglasses, and sunscreen. The hat will help keep the heat off your head during day parades and keep you warm for the night parades. The sunglasses are essential for keeping the sun out of your eyes, but they can actually help to protect your eyes from beads. Everyone always forgets about sunscreen on Mardi Gras day, so don't forget this year.
Rain Gear
During Mardi Gras Season, which falls between January and March typically, the weather is very unpredictable. So, bring to the Mardi Gras parade items like your rain jackets and maybe even rain boots (if the weather is looking bad) to be ready for a little shower. Otherwise, you may be stuck trying to run to a store nearby to find a poncho or in a pinch trash bags work too. Some people bring umbrellas, but they can get in the way and they really hamper your ability to catch beads and other Mardi Gras throws.
Jacket
It can get very cold in New Orleans during the Mardi Gras Season. The day can start at a nice comfortable 70 degrees and then when the night comes, the weather can drop to 40 or lower.  Bring a jacket with you and maybe one that can cross as a rain jacket.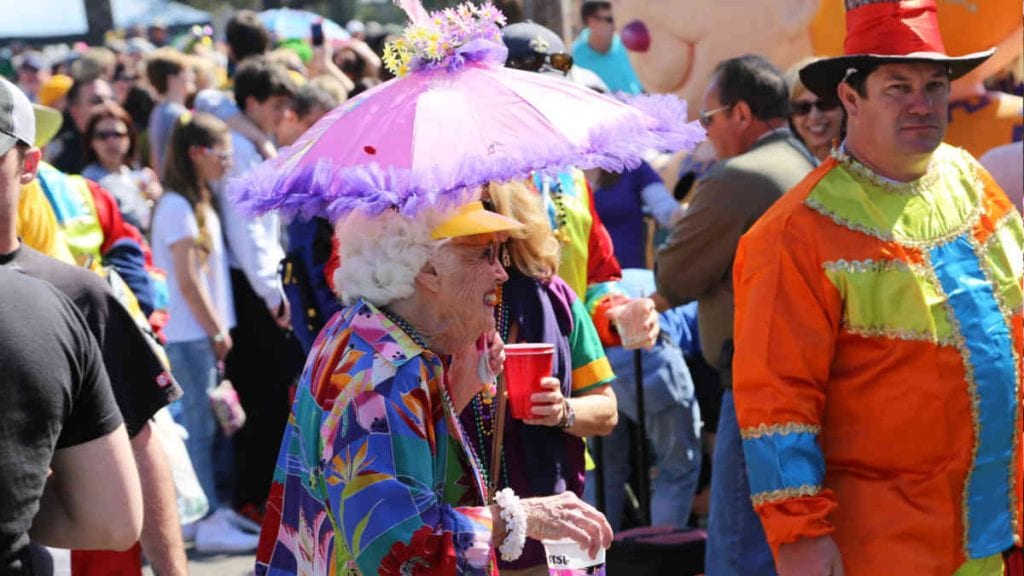 Blanket & Chairs
Parades do last a long time, so you may want to have a place to sit before and even during the parade. Consider packing a small blanket and maybe even a folding chair to bring the Mardi Gras parade route.
Toilet Paper & Tissue
There is nothing worse than entering a bathroom or port a potty and not having toilet paper. Bring some toilet paper or tissue with you to all parades. There are a lot of people in town during Mardi Gras so it may come in handy even at restaurants and bars. Don't forget one of the most important items to bring to a parade.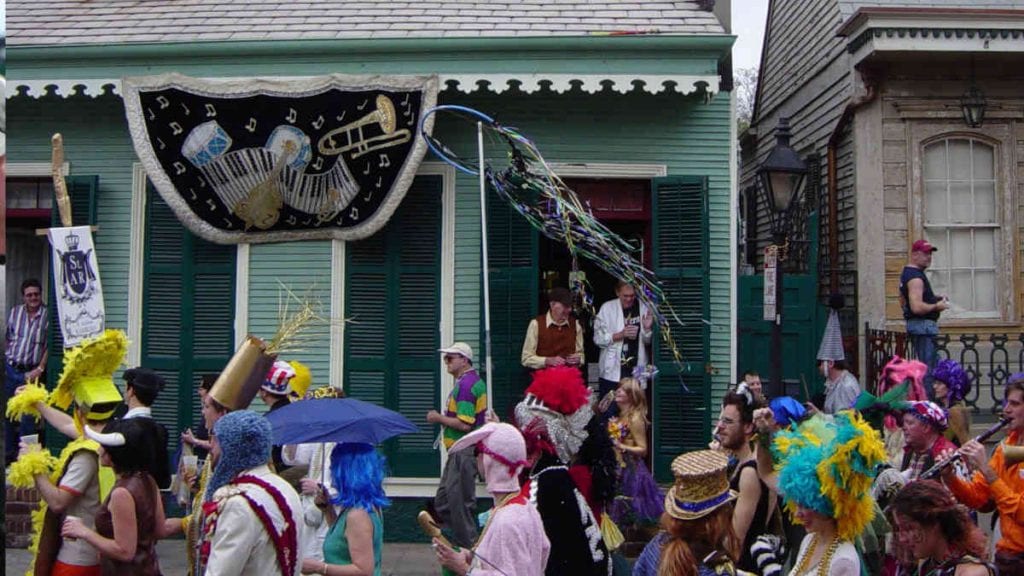 Hand Sanitizer
Hand Sanitizer – You must bring it to the Mardi Gras Parade. Beads are not always clean, especially if you pick them up from the ground.  Plus, you may need it after you use the restroom as soap may have run out or the port a potty does not have any sanitizer left.  It is very important to bring hand sanitizer to a parade.
Portable Charger
The world just may come to an end if your phone goes dead. You will use your phone for photos, videos and social media, so the battery will be depleted. Plus, you may need it to call your UBER or LYFT. A portable charger will be a lifesaver, so bring it to the Mardi Gras parade.