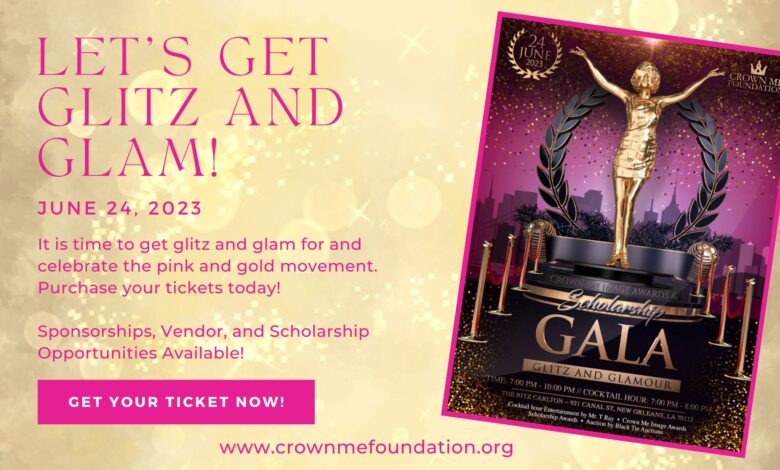 September 16, 2023 |
Ritz Carlton New Orleans, 7pm-10pm
Crown Me Foundation proudly presents our 2nd Annual Crown Me Image Awards/Scholarship Gala in honor of my late beautiful grandmother, Beatrice Foster.
The link below will lead you to four ways to participate in the upcoming gala:
1. Purchase a ticket(s) to the Gala.
2. Become a Sponsor and/or Vendor. Packages detailed on website.
3. Nominate a Woman that has demonstrated exemplary service that you would like to see honored in an extravagant way.
4. Scholarship Application open to high school senior ladies and College Freshman Women.
Attire: Formal Floor Length Gowns
A three course meal will be served!
Vendors will have items available for purchase!
Participate in a live auction!
A SPONSOR ONLY MIX AND MINGLE will take place in the hour prior to Gala with a special performance from Mr. T Ray the Violinist.
We can't wait to dance the night away with you.
Tickets click-> HERE