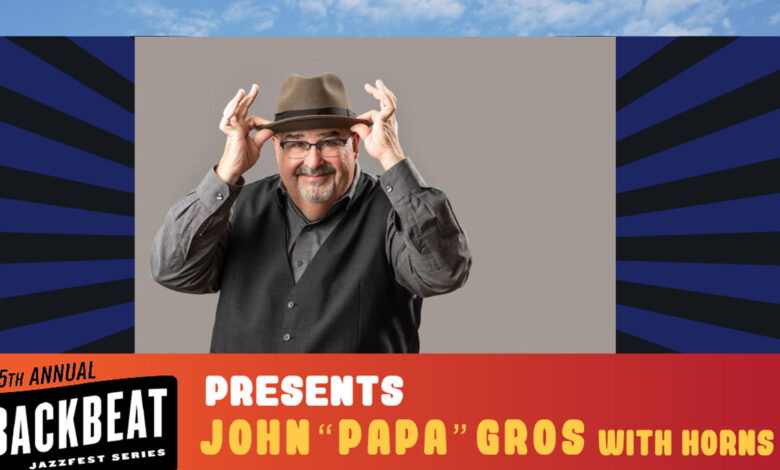 After you head to Jazz Fest, there is still more all over the city including Blue Nile. May 6 is a big day at the Blue Nile! Kermit Ruffins and the Barbecue Swingers Begin at 10:30. Then, Soul Brass Band will play in the Balcony Room starting at 11pm and John Papa Gross with Horns will begin at 1:30am.
15th Annual Backbeat Jazzfest Series May 6 Details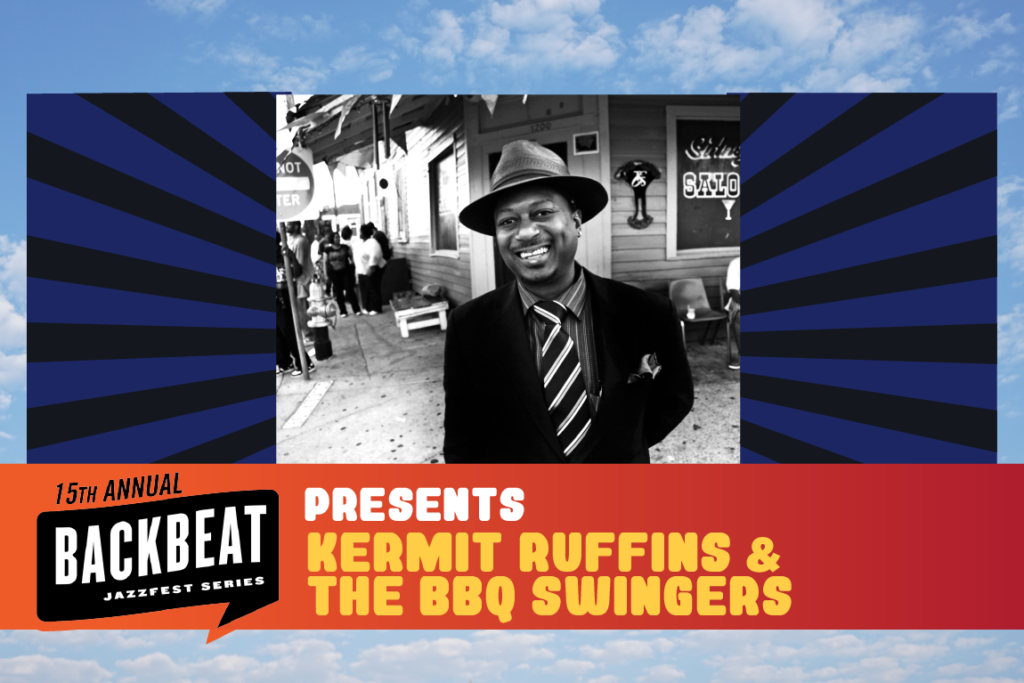 Kermit Ruffins and he Barbecue Swingers – Doors 9:30pm, Show 10:30pm – $25 Tickets
From playing himself in the HBO Series Treme, to barbecuing outside his bar, Kermit's Treme Mother-in-Law Lounge, to sitting in with Jon Batiste and Stay Human on The Late Show with Stephen Colbert, the trumpeter/vocalist keeps himself busy when he isn't on stage doing what he does best—entertaining and sharing his love of life with the world. Ruffins continues making his imprint on the world with wider exposure including appearances on Bravo's Top Chef and on the soundtrack to Disney's Jungle Book with Bill Murray and Christopher Walken. He personifies the laid-back vibe of New Orleans.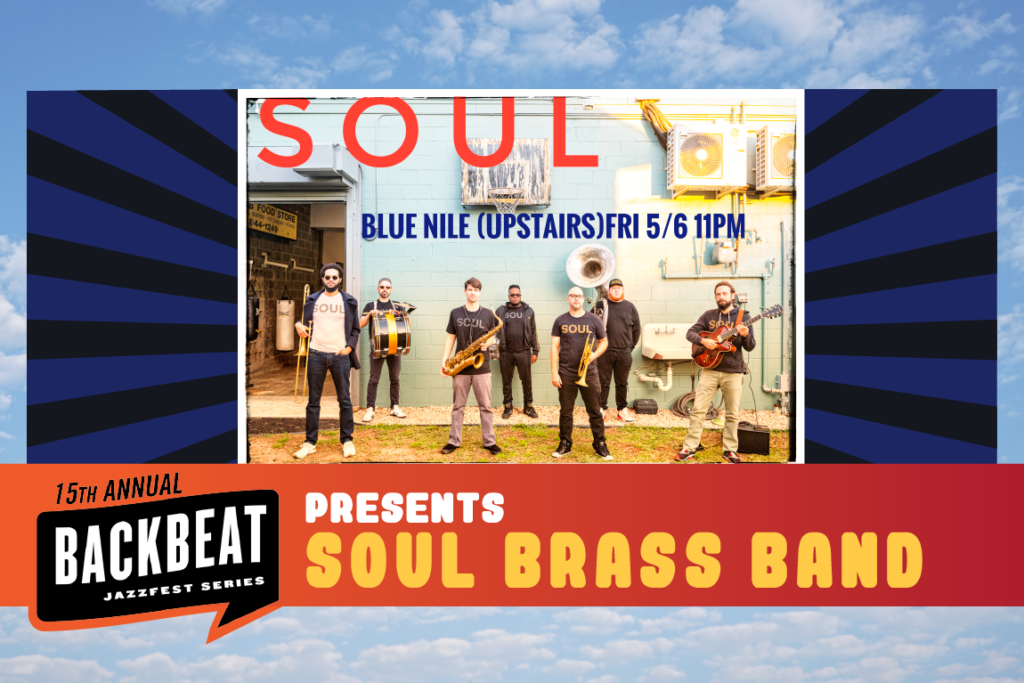 Soul Brass Band (Balcony Room) – Doors 10pm, Show 11pm – $15
15TH Annual Backbeat Jazz Fest Series presents Soul Brass Band. All sales are final and refunds are only allowed in limited circumstances such as canceled events. If your event is canceled, postponed, rescheduled, or moved, we will attempt to contact you to update you on the status of the event, and inform you of any refund, credit, or exchange procedures.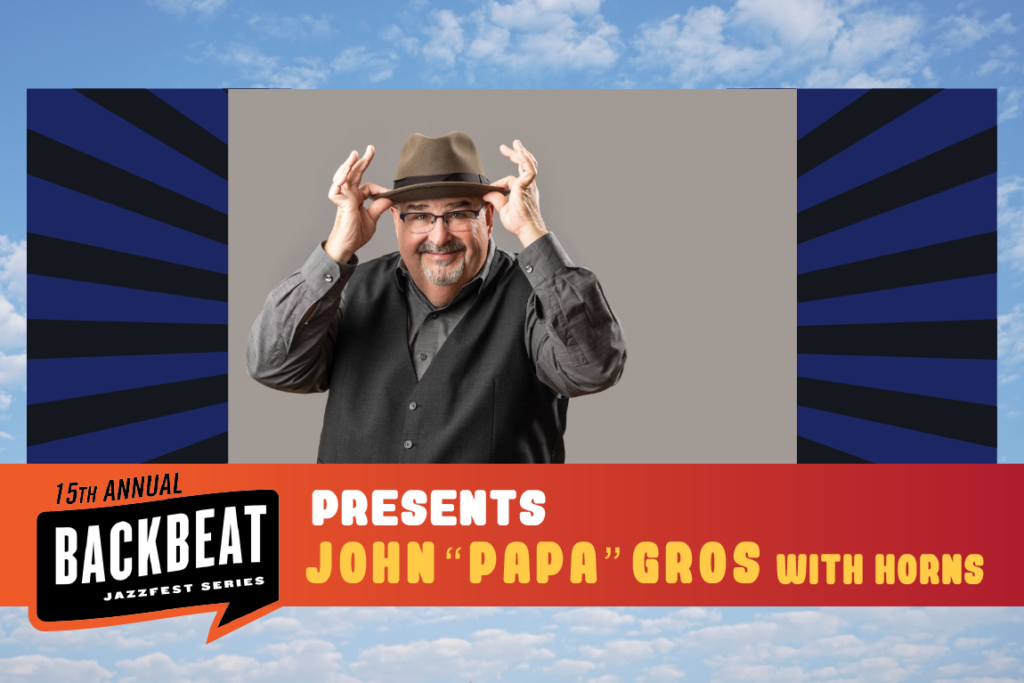 John Papa Gros with Horns – Doors 12:30AM, Show 1:30am – $20
"Sharing New Orleans with the world is my calling," says pianist and organist John "Papa" Gros (pronounced grow)."That's what I have been doing and that's what I'll do with the rest of my life."
For over three decades, Gros has brought his city's celebratory culture to listeners around the globe. Gros mixes all the sounds of New Orleans – funk, trad jazz, brass band, blues – and makes it his own signature gumbo. His new solo album Central City, shows Gros capturing New Orleans' distinct feel-good charm with help from some of its' most renowned players.
Get your tickets – HERE.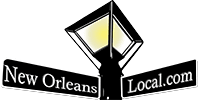 New Orleans Local is your best resource for the latest events happening around the city. If you like the theater, we've got you covered with all sorts of great safe events and lots of virtual events. Whether you are looking for festivals, parties, theater, charity events or events for kids, we have everything you need to be in the "know."  Our Calendar of Events welcomes any organization or business to submit events and happenings – HERE – to help let our community know what is happening around town. Everybody knows about Mardi Gras, but do they know about the latest charitable event, local marathons, holiday events, or reveillon dinners? Submit your event with a great photo, so we can let people know what events you want to help to promote in the New Orleans area.  Laissez Les Bons Temps Rouler!